Tuesday, February 13, 2018 / by Teresa DiPeso
When a buyer decides to make an offer on your Jersey Shore home, they usually make the decision with their heart, not their head. Buying a second home is an emotional decision and smart sellers will leverage this information to make the quickest sale for the highest price.

Just in time for Valentine's Day, here are our best tips for how to make buyers fall in love with your Jersey Shore home.


1. Take great photos for your online listing
In today's real estate market, most Jersey Shore buyers begin their home search online. For this reason, it's essential that you have great photos for your listing. Put yourself in the buyer's shoes. What kind of photos would you like to see of a potential new house? Make sure photos are well lit, rooms are clean and all your home's best qualities are emphasized.
2. Make an Entrance
First impressions are critical and you'll want to make potential buyers feel connected to your home the second they step onto the property. Make the entry feel warm and inviting. Dress up the space with a slim console table, stylish lamp or hanging fixture and wow those Jersey Shore house hunters from the start.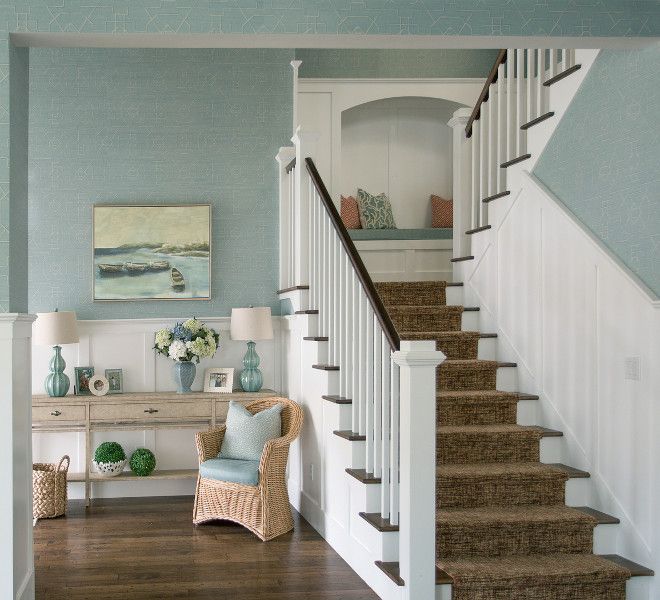 3. Impress with Paint
You probably already know that you'll need to freshen up the paint before showing your home, but did you know that just slapping on a coat of Decorator's White isn't the best strategy? A sophisticated neutral will actually do a better job of showing off windows and moldings and creating an enveloping sense of coziness. Chose warm grays, creams, or beige over stark white or idiosyncratic colors. (now isn't the time to go with purple!)
4. Let the Sun Shine In
Jersey Shore house hunters love a home that's bathed in natural light, so always make the most of your windows. Replace heavy curtains with streamlined, lightweight styles that match the wall colors, or, if your home is contemporary, forgo window treatments altogether. Give every window a thorough cleaning (including the screens) to invite in as much sunlight as possible.
5. Clean, de-clutter and de-personalize the interior
To make buyers fall in love with your home, you must make it easy for them to imagine living there. That can be difficult if there's a giant framed photo of your grandmother staring at them, or worse, sports paraphernalia from an opposing team. Give your Jersey Shore home a thorough cleaning and remove clutter, including bulky furniture. Take down all family photos and store all personal items. Your home should feel fresh, clean, spacious and neutral.
6. Magnify the Kitchen
A pretty, functional kitchen rank high on buyers' must-have lists, and the more you can make yours seem spacious the better. The easiest fix? Remove counter top clutter and small appliances. Consider replacing outdated cabinet hardware with inexpensive yet modern upgrades. And don't forget to replace or repair any chipped tile or damaged counter tops or bac ksplash. You want your kitchen to present a seamless finish that will make buyers feel instantly at home.
7. Appeal to a buyer's senses
In order to work on a buyer's emotions, you must appeal to their senses. Fill the air with good scents, like fresh flowers. Use fabrics with a variety of colors and soft textures for beds, couches, curtains and tablecloths. You want to make your home feel warm and inviting and leave potential buyers feeling relaxed, happy and ready to move in.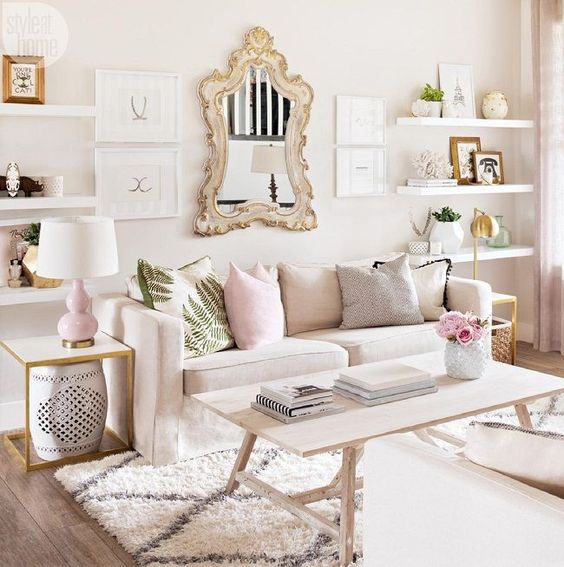 8. Highlight the Storage Space
Jersey Shore home buyers are always looking for storage. Highlight the size of your closets, pantries, and other built-in storage, and show how you can maximize the space with baskets, bins and other organizers. Include exterior storage options in the garage or with oversized containers. Home buyers will need storage for bikes, beach chairs, umbrellas, fishing poles.
9. Give the exterior a facelift
After a buyer has browsed through listings online, they'll decide which Jersey Shore homes they want to see in person.
Liking the listing online, doesn't mean that warm and fuzzy feeling will automatically transfer when they show up to your front door. First impressions are critical and you only have a few seconds to make your home look inviting. Right or wrong, buyers will assume what they see on the outside will be reflected on the inside.
Give your exterior the best possible curb appeal. Make it look inviting; clean the yard, trim trees and bushes, plant colorful flowers, power wash the outside and give the front door a fresh coat of paint..
10. Price it right
One of the most important details that will move a buyer from "like" to "love" is offering your home at just the right price. We'll provide you with current market information and help you price your home to sell. You want to hit it right at the sweet spot and we can help you do that.
Are you ready to make buyers fall in love with your home for sale? Follow these tips and call The DiPeso Group today and get your home SOLD!