Saturday, May 22, 2021 / by Teresa DiPeso
We might say, don't bring drama into the bedroom—unless it's one of the hard-hitting decor flourishes we've seen trending on Instagram this week.
Yes, your bedroom should be a place to relax, but that doesn't mean it can't also make a statement, as this week's amazing collection of decor inspiration proves.
With cozy touches and artful details, these design trends are bringing theatrical vibes directly into your bedroom. Here are the five most ambiance-intensive bedroom looks of the week, with all the details to help you steal the look.
1. Canvas headboard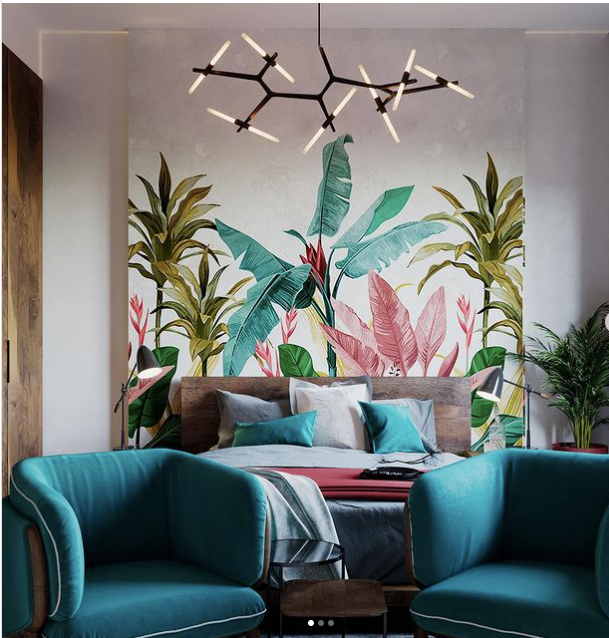 Bring your favorite work of art into the bedroom by making it a focal point above your headboard— just as we see in this post from @blackandlight.studio.
"I like the idea of featuring a canvas or fabric headboard, because it adds texture," says Wendy McCleery, a designer with Lars Remodeling & Design. "Not only is it a popular design choice, but it also helps reduce echo in the room. It can be a classic look or can be done in a bold, colorful pattern, creating an artlike feel. It can also be a great DIY project, which can make it incredibly affordable and unique."
2. Candle lanterns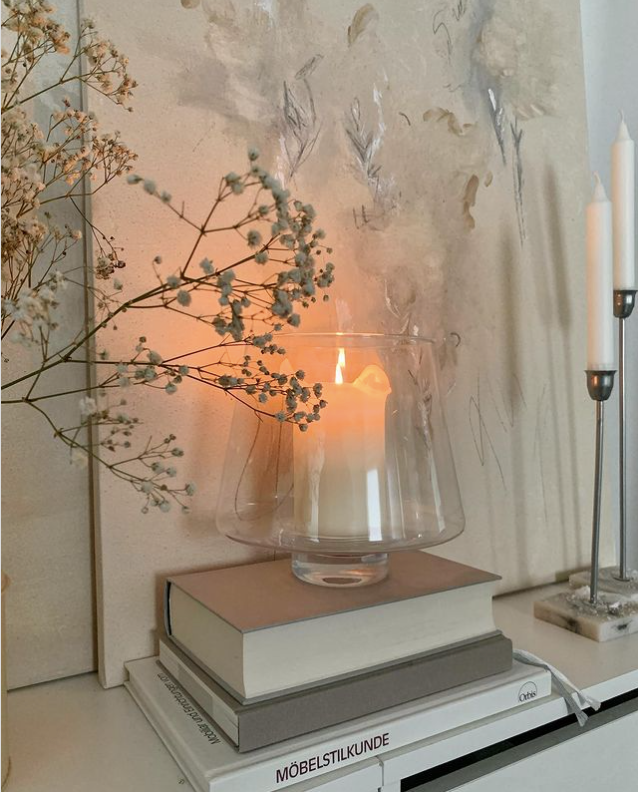 If you thought the ambiance vibes were strong with a canvas headboard, just wait until you try out one of these oversized all-glass lanterns as featured by @p.oetry.of.living.
"Nothing sets a mood like candlelight, while all-glass lanterns add a stylish flair," says McCleery. "You'll want a lantern or vessel that's stable and safe to house a burning candle. Beautiful glass options not only create an amazing glow but also give the appearance of floating when used as a decorative addition to a bookcase or dresser."
3. Wicker lounge pod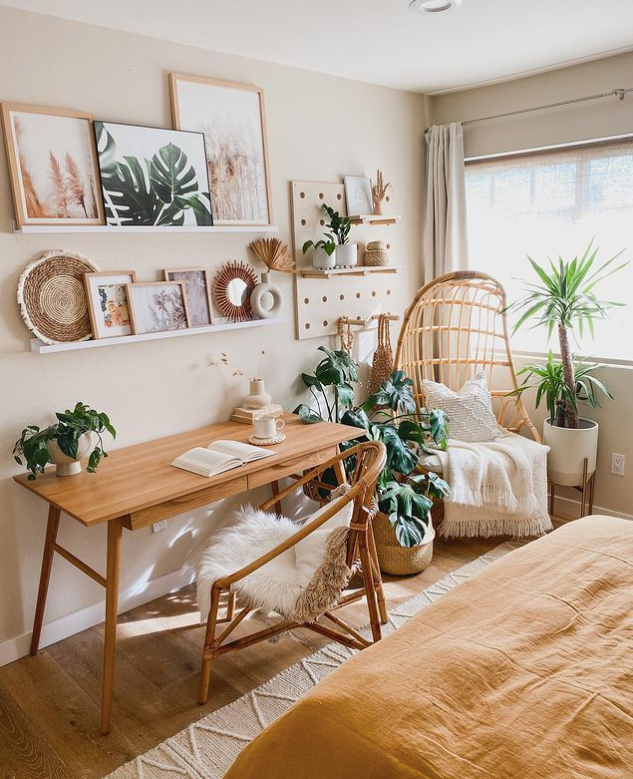 Get ready to create your favorite nook to curl up in with this ultra-cozy pod chair featured by @jcdesign1.1. "A wicker pod chair for the bedroom is such a statement piece that creates a cocoon effect without the heaviness of a fully upholstered chair," says Michelle Harrison-McAllister of Michelle Harrison Design. "The light and airiness of this style of chair adds an artistic sculptural style that's refreshing and unexpected in the bedroom. The open weave and natural materials also add a retreat vibe, for a space to curl up in and read a good book, or sit and meditate."
4. Mood bedding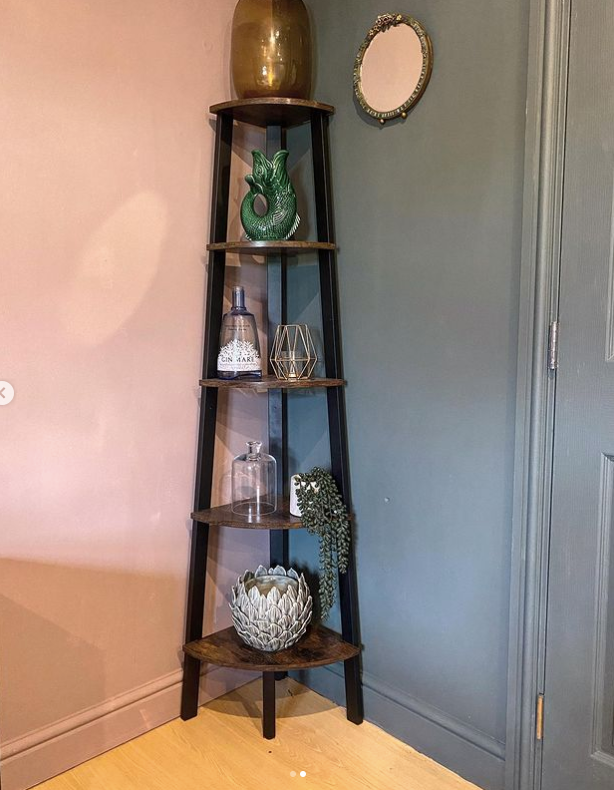 There seems to be an unspoken rule that that trendy bedding is white, light, and airy. But this latest decor trend from @emmiesmumpaints is throwing that rule out of the window—and we couldn't love it more.


"Our bedroom is our sanctuary to escape and relax," says Harrison-McAllister. "Keeping the palette moody with darker, rich bedding is a way to instantly relax the eyes and set the tone for a quiet peaceful room, offering an immediate anticipation of comfort."
5. Floating night stand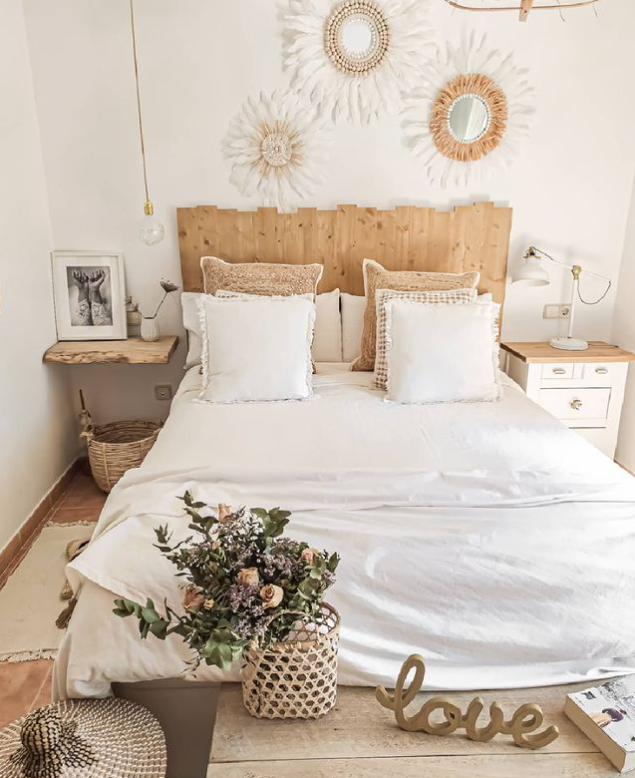 Nightstands are essential, but the space they take up doesn't have to be. That's one reason we love this oh-so-artsy floating nightstand, featured by @deliamaga77.
"Floating nightstands not only make a design statement, but they're major space-savers and a great choice for smaller bedrooms," says McCleery. "They can be customized in many different materials—from live-edge wood to clear acrylic, and when mounted on the wall next to the bed, they serve as a functional place to store nighttime essentials."