Monday, November 23, 2020 / by Teresa DiPeso
OK, we know Thanksgiving seems like a real bummer this year. With many state and national authorities discouraging travel and gatherings due to COVID-19, it's yet another holiday in a long sequence of holidays we've been forced to "celebrate" in quarantine.


But even though you aren't doing a 20-person spread (right??), that doesn't mean you should give up on Thanksgiving altogether. In fact, isn't half the fun of this holiday taking photos of the beautiful presentation of food on your dining table and posting them for all to admire?
So don't let the size of your celebration get you down this year. These popular looks are sure to make your dining room Instagram-worthy, no matter who's sitting around the table.
1. Organic-inspired chandeliers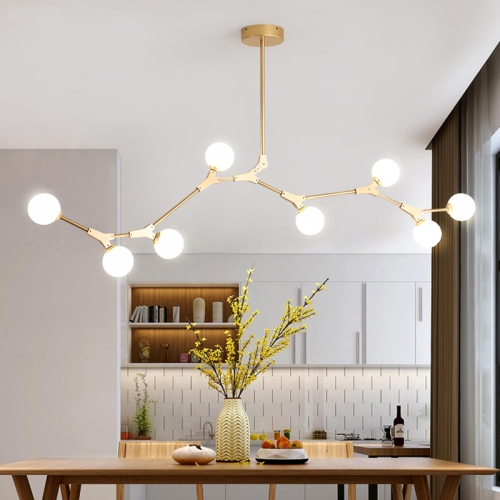 Nothing makes a room stand out quite like a statement light fixture, especially if we're talking about this chandelier featured by @june.and.blue.
"Organic-inspired light fixtures are a popular choice because of their shapes, earthy tones, and handcrafted aesthetics," says Kobi Karp of Kobi Karp Architecture & Interior Design.


"This type of lighting works well in certain spaces because it mimics shapes, textures, patterns, and colors found in nature, and can really bring a room to life, as well as creating a warm and inviting ambiance," adds Karp.


Get the look: Shop this Capiz lotus pendant shade from World Market.
2. Southwest-style rugs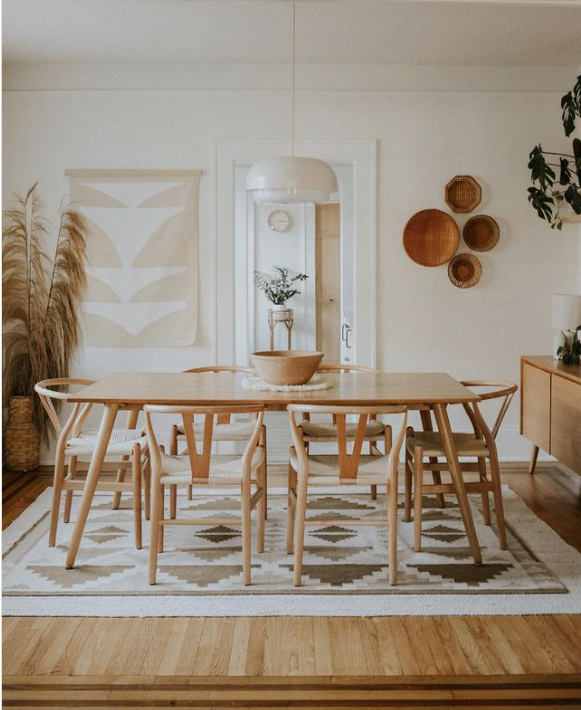 You might not be able to travel anywhere this Thanksgiving—but you can sure feel like you did with a gorgeous Southwest-style rug, like the one in this photo from @carlanatalia__.


"Southwest-style rugs are popular for their ability to easily match almost any decor or aesthetic," says Karp.


"These rugs, with their varying graphics, help create an entire world of their own while helping to showcase the furniture within the area. They're also a surefire way to add color and texture to the dining room, anchor the space, and layer the room's decor," adds Karp.


Get the look: Anchor your dining space in bright and earthy tones by shopping Walmart's nuLOOM Rochelle Aztec area rug.
3. Cozy armchairs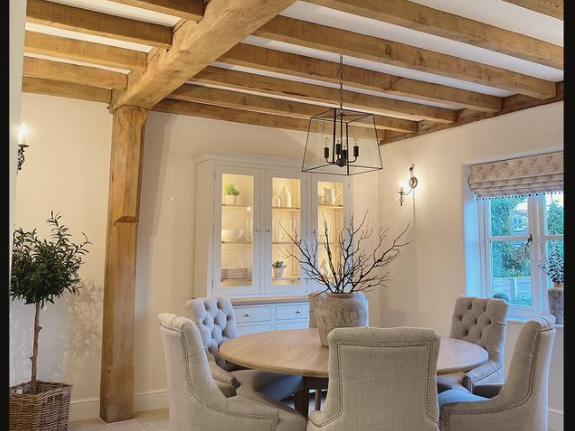 Holiday dinners mean more time spent at the table, which is why it's so important to have seating that's both stylish and comfortable. Enter these elegant and cozy dining armchairs featured by @oakhomeinteriors.
"These Chesterfield-inspired armchairs are a great way to add some formality and flair to a space," says Ash Read of Living Cozy.
"The Chesterfield style is timeless, and the tufted design with a soft, cozy fabric makes these chairs a beautiful addition and work well in the center of a room where they can capture the attention they deserve," says Read.
Get the look: Bring some extra glam and coziness to your dining table by shopping these Roundhill wood tufted parsons dining chairs from Walmart.


4. Whimsical wallpaper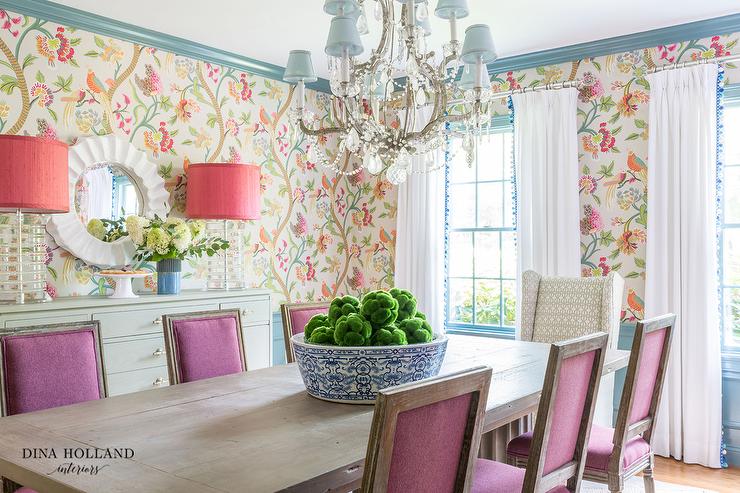 Want a quick and easy upgrade for your dining room this season? Look no further than this whimsical wallpaper featured by @brabbu.
"Whimsical wallpapers are a quick and cost-effective way to really transform a space," says Karp.
"They're decor that delivers both form and function, and they're also an easy way to add character to a room and make it feel like your own, without taking up any surface space," adds Karp.
Get the look: Make your dining room pop with this Styrbiorn peacock feathers wallpaper from Wayfair.
Not into wallpaper? Just as quick and no less stunning are these gold LED ring lights, which will bring not only form and function, but also a heightened sense of luxury to your space.


5. Farmhouse dining table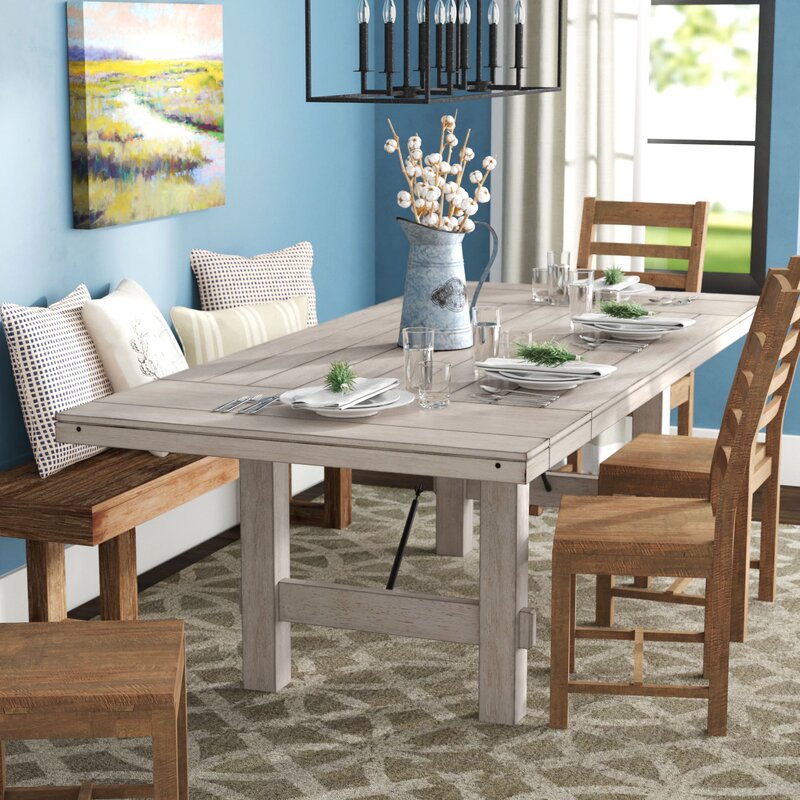 If it's the main event that needs replacing, then we've got the perfect solution: a classic farmhouse table like this one featured by @klinteriors.


"Farmhouse dining tables provide a laid-back feel and are a staple piece of furniture for people who love country motifs," says Karp. "They celebrate rustic materials and are designed to ground the space as family-friendly and approachable, making it perfectly ideal for modern industrial and country-styled homes."


Plus: "Farmhouse home decor is an immensely popular decorating style right now, which means it's easier than ever to find the perfect table," Karp adds.


Get the look: Upgrade your dining aesthetic while still keeping things casual with this Better Homes & Gardens Bryant dining table from Walmart.