Tuesday, November 3, 2015 / by Teresa DiPeso
5 Tips for Selling Your Jersey Shore Home in the Fall


Did you know that fall is the second busiest time for home sales? Fall is a popular time of year for many types of home buyers including first time home buyers, retirees and those ready to purchase their new beach home. These Jersey Shore home buyers also want to take advantage of the

low mortgage rates

and they want to be moved in before the holidays. With fewer houses on the market, your house may even get more attention in the fall than other times of the year.
Set your home apart from the competition. Follow these 5 tips that work when selling a Jersey Shore home in the fall:
1. Add Curb Appeal


A home sale begins with the buyer's first view of the house from the outside, whether they are driving past the home or viewing it online. So it's important to get the exterior of the home looking its best. You are in your home every day so you may not see it objectively anymore. Ask a friend or neighbor to give you an honest opinion of the exterior of the home. Is the yard well maintained? Are the leaves picked up? Are there children's toys or bicycles blocking the driveway? Make sure to clean gutters and downspouts. Pressure wash areas exposed to dust or mildew such as the siding, deck, patios, or driveway to really make them sparkle. Spruce up the lawn and plant seasonal flowers such as mums to add rich autumn hues that will make the home more inviting to buyers.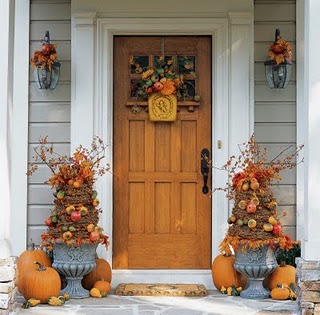 2. Set The Right Price


Jersey Shore home buyers comparison shop so they know when a home is priced correctly. What price you want for the house has nothing to do with what you'll get for the house. The market determines the price and if your home is priced too high, buyers won't even look at the property let alone make an offer. This time of year buyers are ready to make an offer quickly, all the more reason to price the home correctly the first time. Remember if you don't price it correctly you could be holding on to the house through the winter.


3. Increase the Web Appeal


They say web appeal is the new curb appeal, so

present your home in the best possible light

to get the attention of serious buyers. Jersey Shore home buyers generally start their home search online, so their first impression of your home will come from viewing the pictures in the listing. Make sure you have plenty of photos of the home. Not just the exterior and rooms, but include any unique features your home may have such as walk-in closets, built-in bookcases, or unique landscaping—anything that will make your home stand out from other homes. When a home buyer looks at pictures of your home, their first impression is made from the pictures in the listing, which is why it's so important to clear clutter, de-personalize, add ambient lighting, and make the rooms appear larger so buyers will want to see it in person. Don't forget to update your listing photos now to showcase how the home looks in the fall when foliage in the background will make the home look warm and welcoming.


4. Make The Home Move-In Ready


Jersey Shore buyers want homes to be move-in ready, so take care of small improvements and repairs now. Buyers are a bit less interested in doing work in the fall than the spring. If the home needs new carpet, put it in. If rooms need a fresh paint job, get them painted. When buyers view your home they are already trying to imagine living there, they don't want to think about the costs and time involved in replacing the carpets. The same goes for repairs. Replace damaged screens or dripping faucets, repair scratches on floors or cabinets, and replace broken tiles. Fixing problems now gives you a competitive advantage over other sellers not willing to take the time. Staging has become an important aspect of selling a home, so make it part of your selling strategy. Staging presents the best features of the home as well as the home's potential. If you can't afford to hire a professional, consult the web or books on staging that offer simple inexpensive ways to stage your home to sell.
5. Keep it Cozy


With cooler weather in the late fall, home buyers naturally want to get cozy. You want home buyers to feel right at home when they view the house. Before showing your home, fill the home with pleasing aromas of the season by burning a cinnamon-scented candle or baking pumpkin cupcakes. And make sure it's warm in your house, some sellers turn down the heat to save costs, but you don't want buyers leaving early because they're too cold. Remember that in the fall the days get shorter so when you have viewings in the afternoon make sure you have adequate lighting so the home looks bright and comfortable. Open all the blinds to let in as much natural light as possible. Emphasize comfort in your home with decorative fabrics, a satin table cloth, and plush towels. Accentuate your fireplace (if you have one) by arranging furniture to make it the focal point of the room.

The DiPeso Group understands what it takes to sell a Jersey Shore home more quickly and for higher price. We use professional photography to show your home in its best light and make it stand out from the competition. We advertise on multiple web sites and social media to expose your home to as many buyers as possible. We handle the details so you don't have to and we are with you every step of the way.
If you're thinking of selling, call us. We would be happy to provide you with a free market value of your home and show you how we will get your home SOLD . We look forward to working with you!