Tuesday, May 29, 2018 / by Teresa Dipeso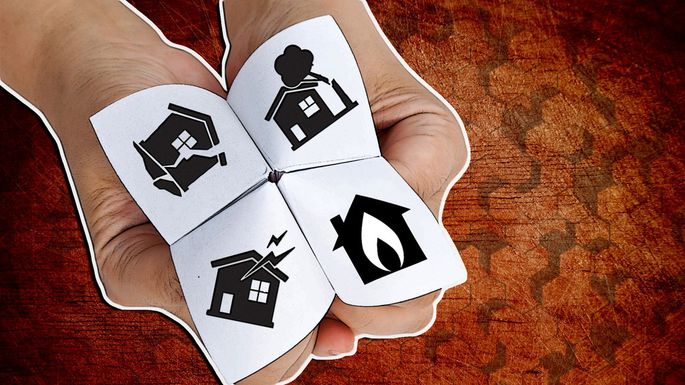 After seeing dozens of duds, you've found the perfect house. You're all set with pre-approved financing and a grand vision of how you'll make this place look fabulous. Best of all, after some nail-biting negotiations, the seller has finally accepted your offer.
You're done, right?
Well, not quite yet. There's still the home inspection—arguably the most important step of the home-buying process. Simply put, it can make or break the sale.

Of course, you probably know that the inspection is meant to, well, inspectthe house and suss out any problems. But you may very well be making some sweeping—and perhaps false—assumptions about how these professionals work.

It can be confusing, we know. So join us as we debunk some of the most common home inspection myths.


Myth No. 1: A home inspection is the same thing as a home appraisal
In fact, these two things could not be more different, says Tim Buell, president of the American Society of Home Inspectors and a retired home inspector in Hilliard, OH.
"An appraiser's function is to determine the value of a house on behalf of the lending institution," he says. "Home inspectors are only interested in the safety of the home—not the value."
That means if the seller offers up a glowing appraisal report, you shouldn't be swayed into thinking you've just saved yourself the price of a home inspection. Got it?


Myth No. 2: Home inspectors can advise you on whether to buy the house
"That's not my field of expertise," says ASHI's Executive Director Frank Lesh, of the Home Sweet Home Inspection Co. in Chicago. "Often people ask, 'Would you buy this house?' I can only tell you about the functioning portions of the house, not whether you should buy it."
And don't forget: Even though most inspections are done at the buyer's request, inspectors are impartial. If you think inspections are meant to help the buyer renegotiate the purchase price, Buell says, think again.


Myth No. 3: It doesn't matter which inspector you hire
In the U.S., only 30 states require licensing for home inspectors, according to the ASHI. But even licensed inspectors have various levels of training or certification, so it's up to the buyer (you) to find a competent professional.
"Just because someone is licensed doesn't mean they're qualified," Lesh says. "It means they have met a minimum requirement for their license."
Do your homework by getting referrals from professional associations, agents, and other homeowners, and then checking references thoroughly.


Myth No. 4: The inspector will uncover

every single thing

that's wrong with the house
Much as you wish they could, home inspectors simply cannot check every nook and cranny, Buell says.
"People think we can see behind walls, but I'm not Superman—I don't have X-ray vision," he adds. Rather, home inspectors are guests in the seller's home, which limits what they can do.
"We can't tear into a wall to look behind it, or rip something apart to see why it's making a noise," he says. "We're there for a visual inspection of readily accessible areas of the home, so if there's a china cabinet in front of something, we're not going to move it."
That said, home inspectors do use specialized tools such as infrared cameras and moisture meters that allow them to gather more information. But buyers should be realistic about what they'll learn, Buell notes.
For example: If you're buying a house in the middle of the winter, an inspector probably won't be able to check a roof with 3 feet of snow on it. Instead, they'll check the attic sheathing for signs of leaks.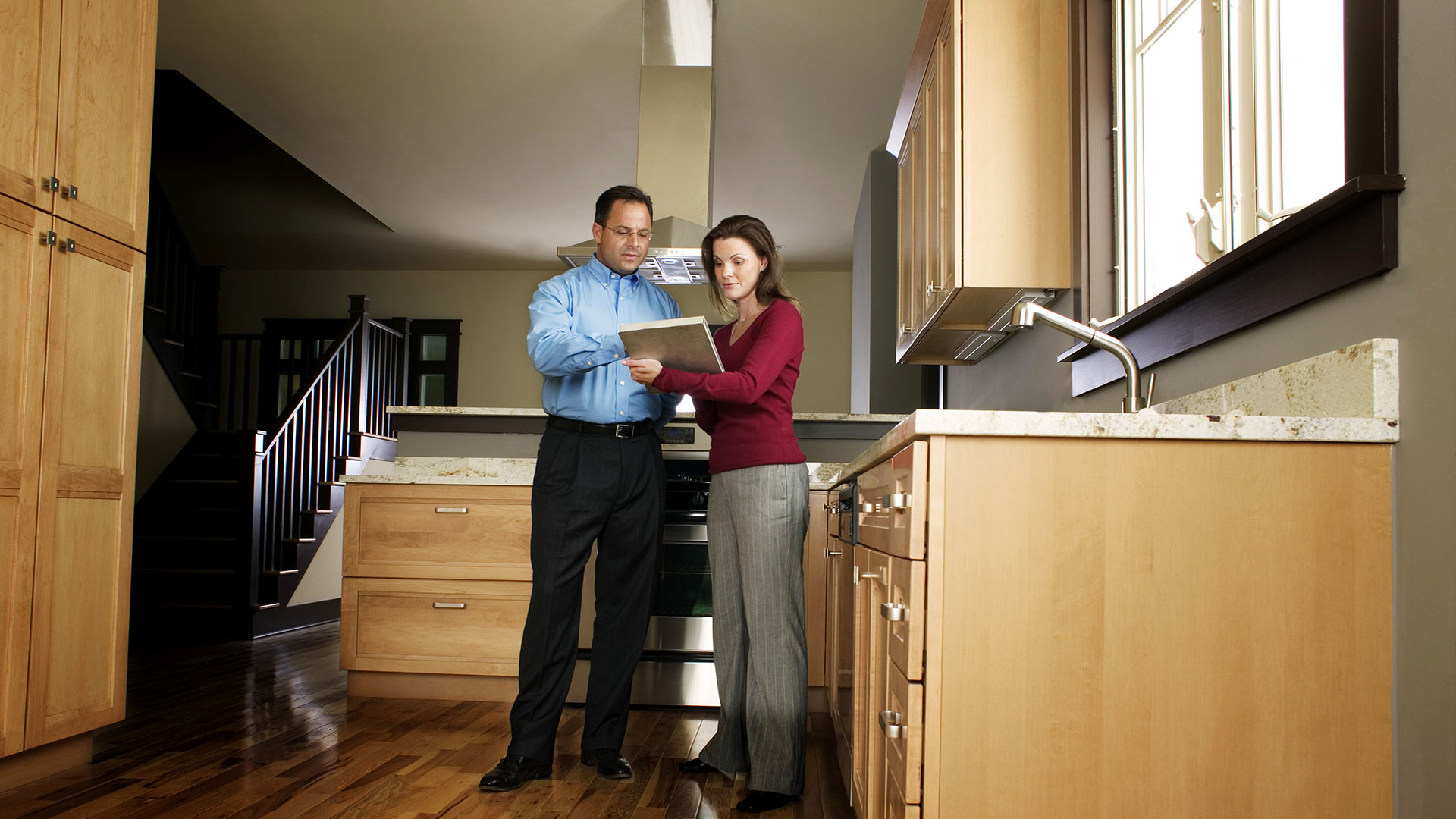 Myth No. 5: Buyers don't belong at the home inspection
It doesn't matter whether you know anything about home construction and maintenance. "Buyers absolutely should be there, without question," Lesh insists. "I can go into more detail [than in the report], and you'll have a three-dimensional view."
Lesh also encourages all buyers—especially first-timers—to ask questions. While home inspectors can't tell you whether to buy the house, they canshare maintenance tips and advice.


Myth No. 6: Brand-new homes don't need to be inspected
Faulty construction can lead to all kinds of repair nightmares in the future, so sparkly new houses need to be checked—maybe even more carefully than older ones, Lesh says.
"With a house that's already been lived in ... I can see whether there are signs of leakage, mold, or anything that occurs over a period of time," he explains. "If it's a brand-new house, nobody has showered in that shower or used the appliances, so it absolutely should be inspected, even though it's under warranty."
In related news...


Myth No. 7: A flipped home doesn't need to be inspected, either
If everything was redone top to bottom, there's no point checking it out, right? C'mon—you know better.
"Unfortunately, some flippers are more interested in money than safety," Buell says. "If a house has been flipped, you'll want to make sure that they had the right building permits, and that code inspectors verified the remodeling work."


Myth No. 8: Home inspectors can predict the future
Lesh once had a client whose father wanted to know exactly how long the furnace would last.
"I opened my case and said, 'Oh, gosh, I forgot my crystal ball,'" Lesh recalls.
"A home inspection is a snapshot in time," Buell says. "We can tell you how old certain appliances are, and what the useful life of something is. ... But we don't know when a plumbing leak is going to happen or when a fuse will break on an electric panel."
Lesh does, however, tell clients that everything in the house will need to be replaced at some point. Best practice? Budget 1% of the value of the house per year for maintenance.


Myth No. 9: A good house will 'pass' the inspection
Home inspection reports will never indicate whether a property passes or fails, Lesh says. That's because everything depends on a buyer's tolerance level: What's acceptable for one buyer could cause another to walk away.
"I'm the judge of the house in terms of whether it's safe," Lesh explains. "But I always ask people: Can you live with this?"
If you can, then the house passes
your
test. And that's all that matters.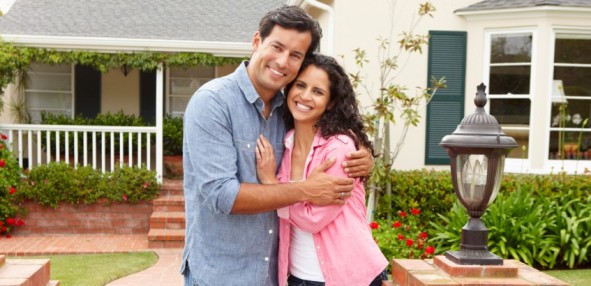 courtesy of realtor.com