Tuesday, October 21, 2014 / by Teresa Dipeso
We have often talked about the difference between COST and PRICE of a Jersey Shore home. As a seller, you will be most concerned about 'short term price'; where home values are headed over the next six months. As either a first time or repeat buyer, you must not be concerned about price but instead about the 'long term cost' of the home.
Let us explain.
Recently, we reported that a nationwide panel of over one hundred economists, real estate experts and investment & market strategists projected that home values would appreciate by approximately 4% from now to the end of 2015.
Additionally, Freddie Mac's most recent Economic Commentary & Projections Table predicts that the 30 year fixed mortgage rate will be 5.0% by the end of next year.
What Does This Mean to a Buyer?
Here is a simple demonstration of what impact these projected changes would have on the mortgage payment of a home selling for approximately $250,000 today: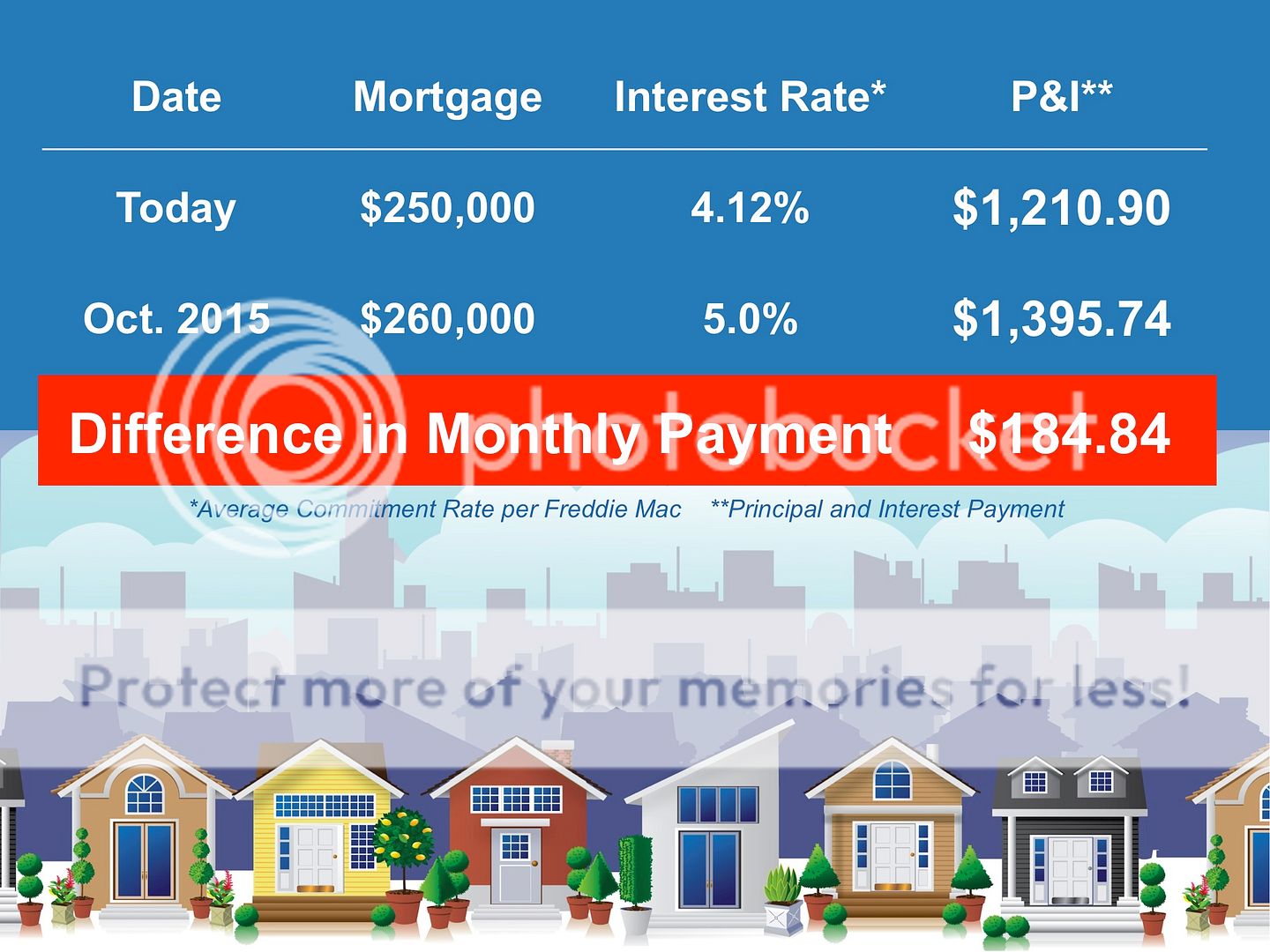 If you have been on the fence about buying a new beach home, now is the time!
Rising interest rates will cause your purchasing power to decrease and you may not be able to afford your Jersey Shore dream home.
The DiPeso Group can help. We are Jersey Shore real estate experts and we help buyers just like you obtain financing, find the perfect property and manage vacation home rentals.
Call today, we look forward to working with you!
Courtesy KCM