Tuesday, October 20, 2020 / by Teresa DiPeso
Rent vs Own? With current interest rates at historically low levels, now may be the time to purchase a property. There are many advantages to owning a home, here are just a few:
1. Build Equity- Equity is where most homeowners build most of their wealth; it represents the amount or value of your home that you own outright. You are investing in your financial future, not your landlords.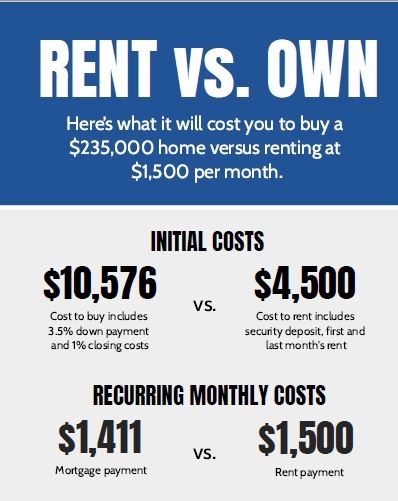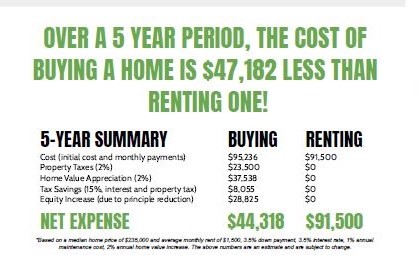 2. Boost Credit Score- A mortgage loan diversifies your credit, thus increasing your score.
3. Fixed Mortgage Amount-Monthly mortgage payments remains the same as opposed to monthly rents that increase over time.
4. Tax Benefits-Homeownership comes with tax benefits not available to renters including mortgage interest deductions.
5. Owning a home gives you the ability to borrow against it. With a Home Equity Loan (aka Cash-Out Refinance), you can use this to pay down debts, make repairs, finance educational expenses, etc.
6. Stability-Home ownership offers stability that you may not have with a rental. Annual rentals are extremely hard to find, monthly rates are increasing and if the landlord decides to sell the home you'll be forced to find a new rental property.
7. Renovation-owning a home allows you to paint, remodel and renovate to your hearts desire. You don't have to go through a landlord to fix something in a timely manner or ask for permission to paint the walls, because the landlord is you.
8. Living arrangements- As a home owner, you are in charge of who else resides in your home — be that a spouse, a significant other, a friend, a family member, a roommate, as many pets as you want. You don't need a landlord's permission.
When you are ready to purchase a new home, call us! We can assist with financing and put you on the road to home ownership today.