Friday, June 18, 2021 / by Teresa DiPeso
Tourism worldwide was devastated by the pandemic, with many sectors, such as the airlines and cruise industries, hit harder than others and still struggling.


According to a release, with the lifting of restrictions, leisure tourism is starting to open up, and people are looking for places to take much-needed vacations. Predictions by industry experts are indicating that tourism will not recover to pre-pandemic numbers until 2023.


The first quarter of 2021 Occupancy Tax collection reported by the New Jersey Treasury is showing an increase in overnight stays in Cape May County. The increase in Occupancy Tax for January, February and March 2021 is 12.7% over 2019 and 26.9% over the same period in 2020.
Cape May County fared much better than other destinations, and its decrease in direct tourism spending of 21.1%, in 2020, was better than predicted and a smaller decrease than the statewide average. A strong summer and record fall offset some of the anticipated losses that were a direct result of the shutdowns and capacity restrictions.

In January and February 2020, Cape May County tourism was showing signs of another record season. In 2019, the total tourism spending was $6.9 billion, a record year for the county.

In 2020, that number was $5,448.2 billion, the county lost all gains made since 2013, representing a devastating loss of $1.457 billion in revenue.


Statewide, the loss was 36.8%, with Cape May County experiencing the smallest decline in tourism expenditures and ranked number one in the state. Beach counties in New Jersey clearly showed the impact of beaches, as visitors started to take their vacations to close-to-home beach destinations.
"We are extremely encouraged by the numbers released by the New Jersey Treasury. These numbers signal the return of our thriving tourism industry. It should be noted that during the first quarter of 2021, many of the restrictions were still in place, and in spite of that fact, tourism started to rebound with growth over 2019. All indicators are telling us that 2021 will be a good year, and recovery could happen sooner than predicted," stated Cape May County Commissioner Director Gerald Thornton, liaison to the county's Department of Tourism.


The County Tourism Department tracks visitor spending and uses the Occupancy Tax collection rate as the benchmark for tourism spending in all sectors. On average, the overnight visitor spends $374 per day, per person, spread over all sectors measured. Other metrics used to measure tourism activity are online bookings and the impact of second homes, along with campground rentals that are not included in the Occupancy Tax numbers, yet support the other sectors.


"Historically, the Occupancy Tax increases and decreases are similar to what is happening in the other sectors, such as food and beverage, retail, recreation and transportation. The numbers released monthly by the New Jersey Treasury allow us to apply them to all sectors to get an idea of how the industry is doing as we move forward.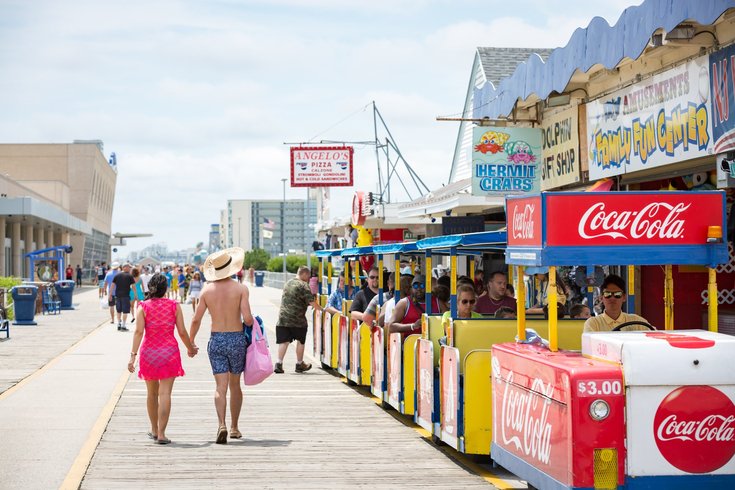 We have found our numbers match closely to those released by the New Jersey Division of Travel and Tourism's annual tourism report. To more accurately show growth, we are not using the 2020 numbers, but making our comparison to 2019, which was a record year for tourism. An increase of nearly 13% is a good start after the pandemic," stated Diane Wieland, Cape May County tourism director.


"Capacity restrictions, both indoors and outdoors, along with lifting the mask mandates for those vaccinated, will serve to further tourism growth. Memorial Day weekend was a good gauge of the summer season. All indicators are pointing to a great summer. Reports of early reservations and pre-summer weekend crowds are signs of a good season ahead. Our local businesses have struggled and did an outstanding job, given the circumstances," added Thornton.