Saturday, April 17, 2021 / by Teresa DiPeso
If the warmer days have you wanting to bust out of your home office and plunge into a field of wildflowers, well, let's just say you're not the only one.


But regardless of your actual proximity to any kind of wilderness, there are plenty of ways to celebrate this season of renewal in true nature-inspired, bohemian style. As we do, we spent this past week scouring Instagram for the hottest looks, and the 'gram delivered, with these five divine boho living room styles.
1. Woven rattan coffee table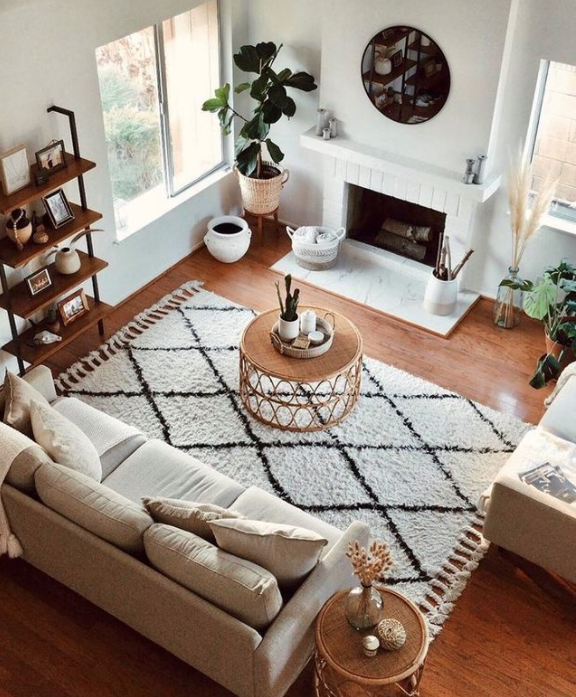 This rattan table featured by @homewithrue is as boho as they come and takes up minimal space, for a clean and polished living room look.


"There was a time when rattan was out of fashion, but those times are gone, and people are embracing this natural material in their homes again," says the designer Andra DelMonico, of Trendey. "Rattan furniture tends to have an open weave, which keeps it feeling light and helps a room feel larger. The lighter neutral color makes it easy to match with almost any color you choose."
2. Fandeliers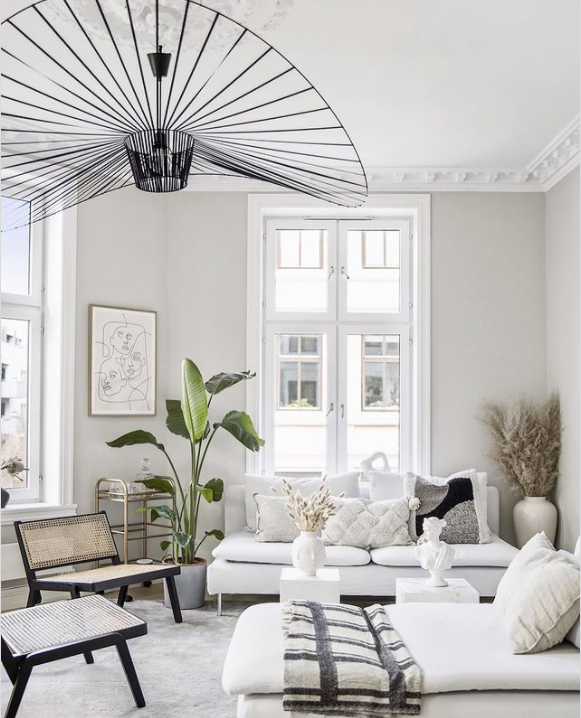 Although this chandelier from @homewithmila isn't actually a fan, it's sure to blow your guests away with its show-stopping style.


"This piece is a favorite," says Stephanie Lindsey, a designer with Etch Design Group. We love letting light fixtures steal the show, and in this case, it sings. Ironically, there are a number of amazing elements in this photo, but the light fixture is still able to be the focal point— especially with the black contrast against the white ceiling."

3. XL sofa daybed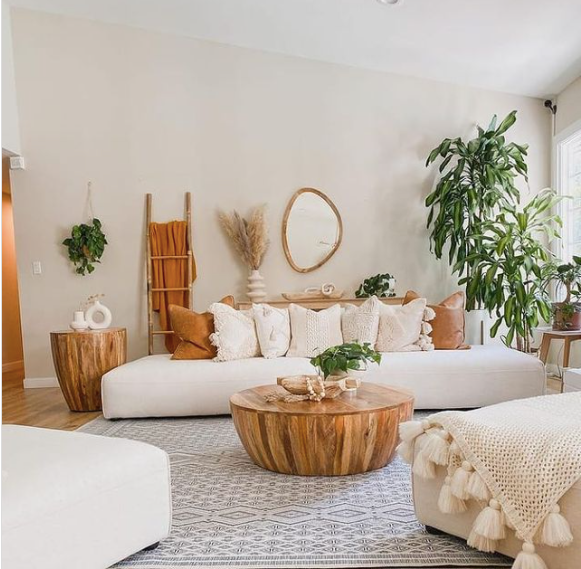 This XL sofa daybed from @jcdesign1.1 is the ultimate "Kick back and relax" boho dream, with plenty of room for the whole family too.


"Daybeds are popular not only for the look, but also for the function," says Lindsey. "Easily convertible to a sleeping area for guests, daybeds also provide a large and comfortable area to lounge. Oversized and modern pieces like these can add just the right touch to your living space."


4. Boho gallery wall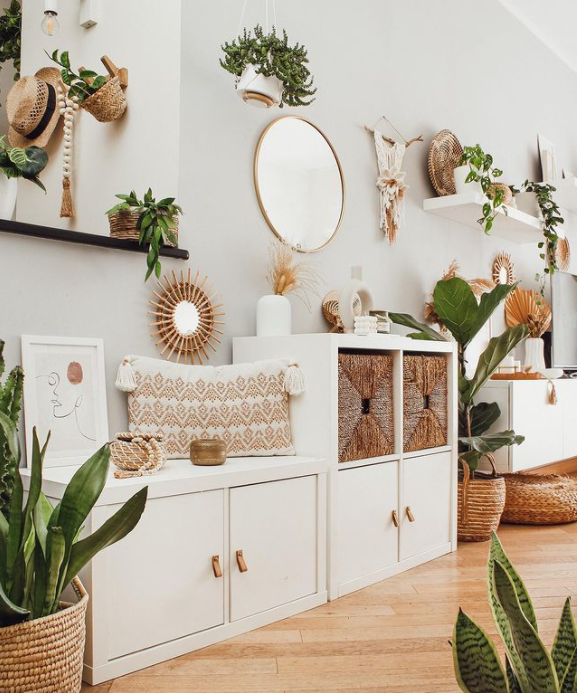 Looking for a gallery wall that won't break the bank? Then look no farther than this boho gallery wall featured by @thewhitehoneyhome.


"Gallery walls will remain popular, because they are an easy way to decorate a large blank space on the wall," says DelMonico. "Creating a boho feel to the arrangement can reflect your multidimensional personality. Add a variety of decorative elements to your wall, and combine multiple materials, for that organic feel."


5. Mantel mirror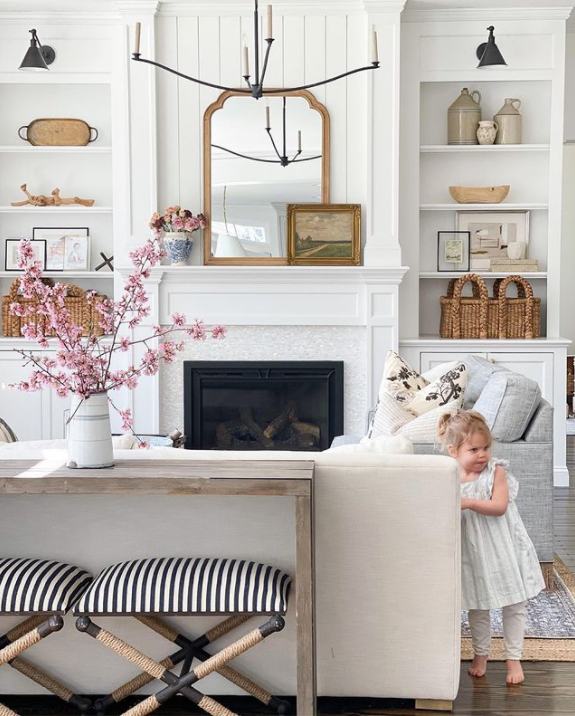 For small living rooms that you want to feel larger, this easy mantel-mirror look from @finding__lovely is the perfect fix.


"There are so many things about this look that work," says Lindsey. "The layering of the pieces above the fireplace (shiplap, mirror, art), the contrast of the dark finish on the light fixtures against the white backdrop, and the neutral palette. This is a popular look, because the elements are timeless!"