Tuesday, June 20, 2017 / by Teresa Dipeso
When shopping for a home, it seems like there's something to pay for at every step of the way. To get your mortgage approved—thereby allowing you to actually buy your house—you'll have to pay mortgage fees. The most common mortgage fees also fall under the umbrella of closing costs, those expenses you pay when you close on your house that help facilitate the sale (i.e., the appraisal fee, the title search, and the processing fee).
Although it's difficult to put an exact figure on the mortgage fees (they vary from state to state) you can expect to pay, there are some costs that almost every mortgage has in common. We spoke with Amy Bailey Oehler of PrimeLending about what they are and how much money a home buyer should plan on paying for the loan.


Mortgage fees you're likely to pay
Appraisal ($450 to $650): An appraisal by a licensed appraiser will almost always be required by the lender. The price varies depending on the size of the property and the type of loan you're getting. "A lot of lenders will require payment for the appraisal upfront," says Oehler. "The appraisal fee goes directly to the appraiser. If the loan doesn't close, but the appraisal was completed, then the appraisal fee is nonrefundable."
Closing fee ($300 to $600): A representative from the title company will come to your closing to supervise the transfer of title, and you'll have to pay for the service.
Credit report fee ($25 to $50): This is the fee to pull your credit report.
Inspection ($450 to $500): The inspection isn't a requirement for the loan, but it is highly, highly recommended. This is another cost that is paid before you reach the closing table. Generally, you can negotiate either fixes, concessions, or a drop in sales price based on any problems the inspector finds.
Lender's title insurance (usually 0.5% of the purchase price): This protects your lender if something was missed in the title search. The cost depends on the size of the policy and is set by the state.
Survey ($350 to $500): Most states require a survey of your property before you can get a loan. If a survey doesn't already exist that can be used, you'll have to pay someone to do it.
Title search ($300 to $600): Your lender will do a search to ensure there are no liens on the property or anything that could prevent you from purchasing it. Sometimes this will be bundled with other title fees in your closing document.
Mortgage fees you might have to pay
Application fee ($100): Some lenders charge a small fee when you submit your application. This is also sometimes bundled with the origination costs.
Attorney fee ($150 to $500): In some states, you bring your own attorney to the closing table; in other states, you don't. If not, the lender might need to consult an attorney to look at closing documents or contracts.
Flood certification ($5 to $10): This tells the lender if the home is in a flood zone.
Homeowner's title insurance ($1,000 on average): You aren't required to take out a title insurance policy for yourself, but it's highly recommended. If any liens were missed during the title search, you will be on the hook for any costs to clear them unless you have this insurance.
Origination or processing fee ($300 to $1,500): This fee covers the cost to prepare your mortgage. Sometimes you won't be charged this fee at all. Make sure to read your Loan Estimate and Final Closing Disclosure carefully to see if/where you are being charged.
Points (1% of your total mortgage): Points are lender fees paid to reduce your interest rate. These are different from "origination points," which are just another way of presenting mortgage origination fees.
Underwriting fee ($400 to $600): This fee is paid to your lender to cover the cost of researching whether or not to approve you for the loan. Some lenders bundle together the underwriting with origination fees or processing fees.
Wire or courier fees ($30 to $100): If documents need to be sent overnight or money needs to be wired, you'll pay these fees at closing.
How to reduce mortgage fees
As with any deal, the best way to cut mortgage costs is to shop around for the best deal. Some lenders charge more for their services, and if the overall rate isn't any better, look for someone with lower fees.
Also, make sure you understand every fee you're being charged. There might be some optional fees you can choose to waive—just don't be penny-wise and pound-foolish. Saving $500 on an inspection could cost you big in repairs later. If you have an FHA loan, you can sometimes use your loan to pay for closing costs, but be aware that it could increase your interest rate.
Another potential way to save is through bank loyalty programs. Sometimes if you get a loan from the bank you have other accounts with you can reduce your origination costs.
If you are a veteran, you can qualify for a Veterans Affairs loan, which requires no down payment and has lower closing costs overall.
To save cash, you can always try to negotiate with the seller to pay some of your closing costs. Depending on how motivated the sellers are to close on their property, they might be willing to pay title fees, points, and even transfer taxes.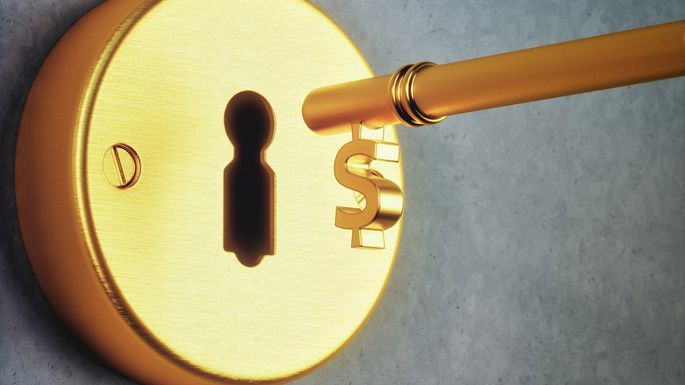 courtesy of realtor.com