Tuesday, April 3, 2018 / by Teresa DiPeso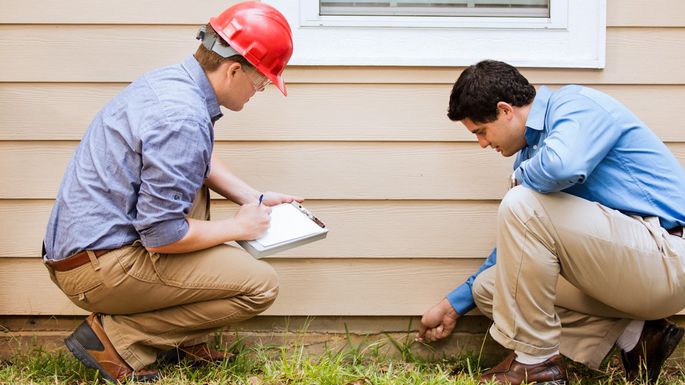 "Foundation problems." Those two words are enough to make homeowners quiver and home buyers run screaming. The foundation, after all, is the base of a house, and when something goes wrong with it, problems with everything built on top often follow. From cracked walls to sagging porches, the complications from a faulty foundation can be significant. But they're not always as bad as they seem, nor do they have to be a deal breaker.
So, how do you go about selling a home with foundation problems? Here's what experts say.


To repair or not repair a home with foundation problems?
The big dilemma most homeowners face is if it's worth it to fix foundation problems before the house is put on the market. Unfortunately the answer is not so cut and dried.
If at all possible, you should always fix foundation problems, says Sean Keene, a real estate agent in Salem, OR.
"Most people that have a home with foundation problems are selling because they can't afford to fix them," he says. "It's the worst case for a seller."
On the other hand, if the rest of the property is in tiptop shape, it might make sense to sell it to someone looking to buy a fixer-upper.
There are "plenty of buyers willing to purchase a fixer, but the selling price will be lower to reflect the work to be done and a profit for the flipper," says Kathryn Bishop, a Realtor® with Keller Williams Realty in Studio City, CA.
Not all foundation problems are catastrophic, however. "I've seen some foundation issues that were relatively easy and inexpensive to repair after my seller brought in a foundation expert for an inspection and quote," Bishop says.
"If the seller does the work before going on the market, then this repair has a warranty on it, and the buyer is reassured that all is fixed," she adds.


Cost of foundation repair
While the cost to repair a foundation will vary widely depending on the type of problem and where you live, the average fee is $4,008, according to Home Advisor.


Not all buyers will run away
While plenty of buyers will be wary of any homes with foundation issues, there are those who actually seek them out to purchase.
"Foundation issues can mushroom into a financial morass, so only buyers with construction knowledge or a very good friend who is a foundation repair expert will be attracted to the property," Bishop says. "But these buyers know how to fix the issue and want to buy the property at the lower price, either for their own residence or to resell."
Also note that if the foundation issues are substantial, many banks won't loan on the property. In that case, the property will be advertised as "cash offers only." And many people looking to resell or "flip" a house will be cash buyers.


How to sell a home with foundation problems
If you suspect your home has foundation issues but you still want to sell, the first thing you should do is get an inspection and several repair quotes from reputable foundation repair companies.
"Advertise the property truthfully," Bishop says. "Authorize your [real estate agent] to show the inspection and quote to interested buyers before they submit their offer, that way the offer is based on knowledge, not guesswork."
One thing you don't want to do? Disclose the foundation inspection after accepting the offer.
"The buyer may want to renegotiate the price or walk away" in that situation, Bishop says.















courtesy of realtor.com