Tuesday, August 29, 2017 / by Teresa DiPeso
Is a mortgage pre-approval letter necessary to make an offer on a house? The short answer is no. However, if you want your offer to be taken seriously and to stand out from any competing bids, this little piece of paperwork can really give you the edge.
"While you do not 'need' a pre-approval letter from your lender in order for your offer to be accepted, I highly recommend all of my buyers present it," says Denise Shur, a Realtor® with 1:1 Realty in San Jose, CA. In fact, "I do not look for homes with my buyers until they have a pre-approval letter from their lender. To me, it's that important."


What is mortgage pre-approval?
Basically, a mortgage pre-approval letter is a guarantee from a lender that it's willing to finance your home purchase up to a certain dollar amount, based on financial info you've shared with it, such as your pay stubs and tax returns. Pre-approval should not be confused with pre-qualification.

"These terms are often used interchangeably, but there is a big difference," explains Scott Ricamore, a Realtor with Keller Williams Park Cities in Dallas. "A pre-qualification is provided based on info shared verbally that has not been verified. Pre-approval requires an underwriter to scrutinize your documentation and approve the income and assets for a loan."
For that reason, pre-qualification can be done instantly, while it can take up to five days to be pre-approved. So is seeking pre-approval a good idea for you?


2 times a mortgage pre-approval letter isn't necessary
The only buyer who definitely doesn't require a pre-approval letter is one paying in cold, hard cash. Since this buyer doesn't need a home loan, sellers know that they can move forward without fear that lack of financing might hold things up, says Jane Peters, broker and owner of Home Jane Realty in Los Angeles.
Another time when pre-approval might not be necessary is if you're the ideal home buyer—meaning you've got a stable job and a solid credit history. This suggests you'll have no problem getting approved for a loan, so in this case, mortgage pre-qualification may be enough to please the home sellers and their listing agent, at least at the outset.


3 times a mortgage pre-approval letter is a must
Yet outside this thin sliver of all-cash offers and impeccable buyers lies a huge swath of people who really should get that mortgage pre-approval letter before they make an offer. See if you fall within any of these buckets below.
You're a less-than-ideal home buyer. If your credit worthiness is in any way questionable, getting pre-approval can really help put home sellers at ease. So if your credit history is spotty (say, a credit score below 640), you're self-employed, there are gaps in your employment or you have less than two years of employment history, "It's advisable to take it a step farther and get pre-approved," says Ricamore.
You're in a hot market. With much of the country in a sellers' market, when it comes to helping you stand out from all the other home buyers, "You need to bring out the big guns," says Peters. Or in the words of Shur, "When the sellers see an offer with a pre-approval letter, they instantly have more confidence that you are serious, qualified, intend to close, and are on top of your game."
You're not sure how much house you can afford. "Our team has had people completely readjust their budget after getting a pre-approval and finding out that they were nowhere near the price range they had expected," agrees Christy Murdock Edgar, a Realtor in the northern Virginia/Washington, D.C., market.
If you don't have a pre-approval letter, your offer should include a financing contingency, which binds you to this deal only if you can secure a mortgage. Such contingencies make sellers wary, since closing will hinge on a huge "What if...?" This is why you might want to strengthen your offer by arming yourself with this letter.


How to get mortgage pre-approval
If you're convinced you must get a mortgage pre-approval letter, make sure you get the best one possible, by shopping around.
"All lenders are not created equal; you've got to compare and contrast to find the right one," Ricamore says. "If you need to close quickly, you need a lender that can get it done fast rather than drag their feet. If you need to win a multiple-offer situation, you need a lender that the listing agent trusts." So be sure to ask your lenders questions like how long it will take to get pre-approved, and whether they've worked with particular real estate brokerages in the area where you're hoping to buy.
"One misconception I hear a lot is that if you apply for a mortgage with multiple companies, they'll pull your credit, and that will hurt your score," Ricamore notes. While it's true that applying for a mortgage will impact your score, "Companies know that rate shopping happens," he says, and "credit inquiries for a mortgage within 30 days are only calculated as one inquiry for the same type of loan."
In other words, there are very few downsides—and many benefits—to getting this helpful letter in hand.

For Pre-Approval, click here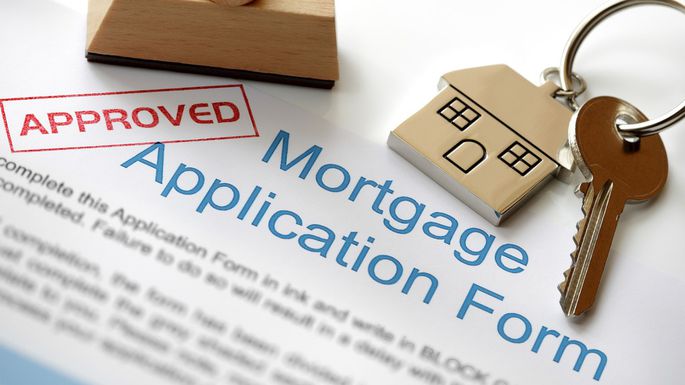 courtesy of realtor.com