Friday, April 2, 2021 / by Teresa Dipeso
Keeping You Up To Date From The Jersey Shore
What's New April 14-20, 2021:

Live entertainment this weekend


Anglesea Pub
Friday 4/16 – Jamie Ratchford 8pm
Saturday 4/17 – DJ Ron E Dee & Name That Tune 9pm


Blue Water Grille
Friday 4/16 – Smash Radio Duo 8pm-12am
Saturday 4/17 – Big House 8pm-12am


Duffinetti's
Friday 4/16 – Dennis Palma 5:30pm – 8:30pm
Saturday 4/17 – Keith Hickman 5:30pm – 8:30pm


Owen's Pub
Wednesday 4/14 – Quizzo 8pm
Saturday 4/17 – Name That Tune 9pm


The Deck at Holly Beach
Friday 4/16 – Rhodes Less Traveled 8pm-12am
Saturday 4/17 -Rhodes Less Traveled 8pm-12am


Shamrock
Friday 4/16 – Frequency & DJ Frankie Miller 8pm
Saturday 4/17 -Moe Fishbone Band & DJ Frankie Miller 8pm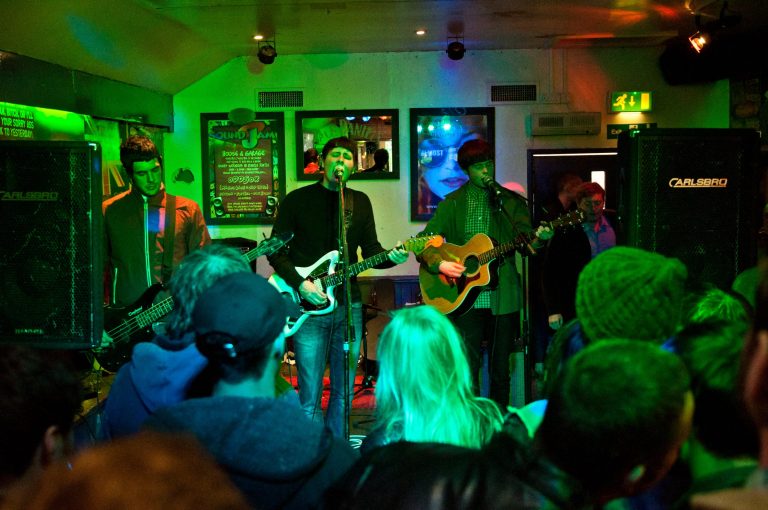 -MudHen Brewing Race Series, run by famed Delmo Sports and sponsored by Inspira Health, kicks off its season with three full days of events. Races include 5Ks, 10 milers and more, all while taking in breathtaking views of the beach and ocean! For a full list of events, times and how to register, click here.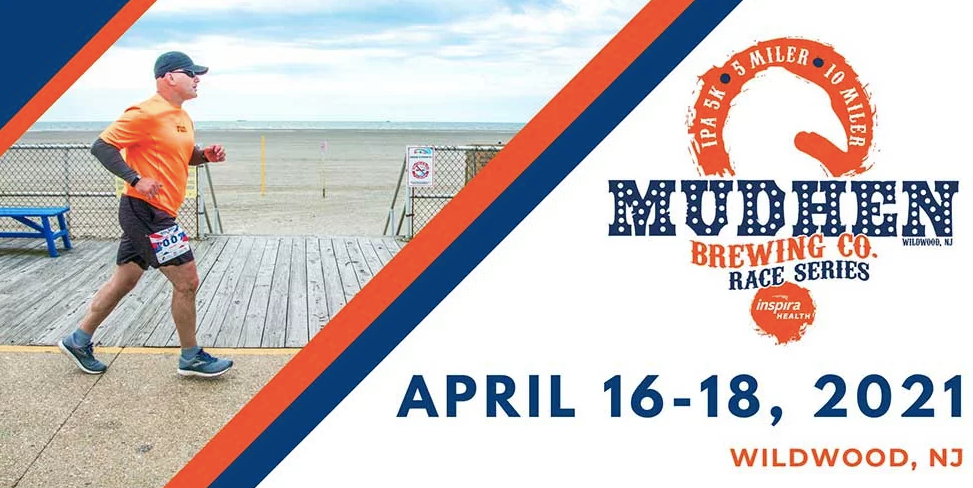 -Spring 2021 Exit Zero Jazz Festival, headlined by Madeleine Peyroux, Robert Glasper, Joey DeFrancesco, will proceed outdoors April 23-25, 2021. In response to the pandemic, Exit Zero Jazz Main Venue will be outside on the Grand Green Space of the Cape May-Lewes Ferry Terminal in North Cape May, NJ.

Exit Zero Jazz will present music on 2 stages on the Green Space with world-class music from 11am-8pm each Festival day.


In addition to the Grand Green Space, the Festival will also present music at four outdoor "Hops" Pass venues - Cape May Convention Hall Beach, Cape May Brewery, Hawk Haven Winery and Nauti Spirits Distillery.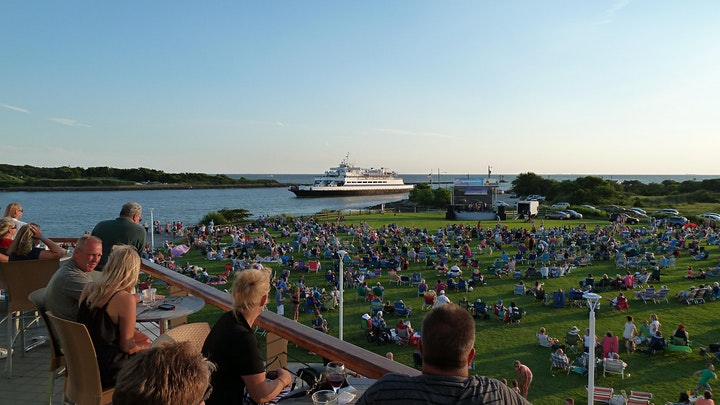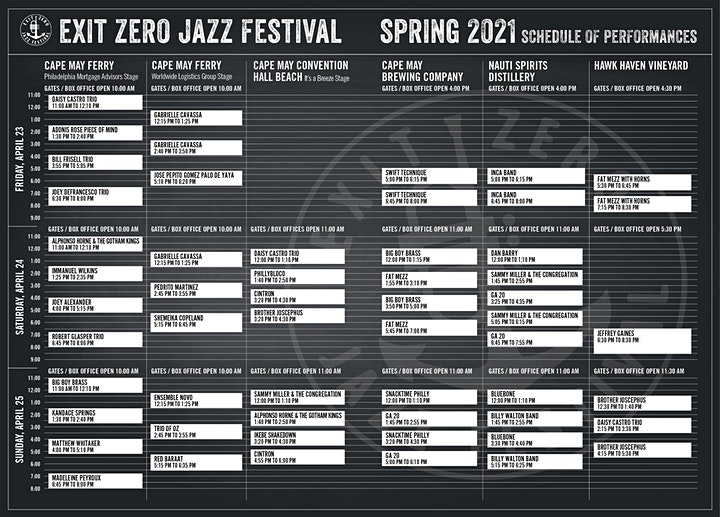 -Tramcars on the Wildwoods Boardwalk will begin running on May 7 at 11am. The cars are a Shore hallmark and now there's more ways than ever to pay. The touchless app, Wildwoods Watch The Tramcar App, is available for all types of phones. Tickets can also be bought at the Cresse Ave Tram Station, the 16th Ave station in North Wildwood, or any of the amusement pier booths!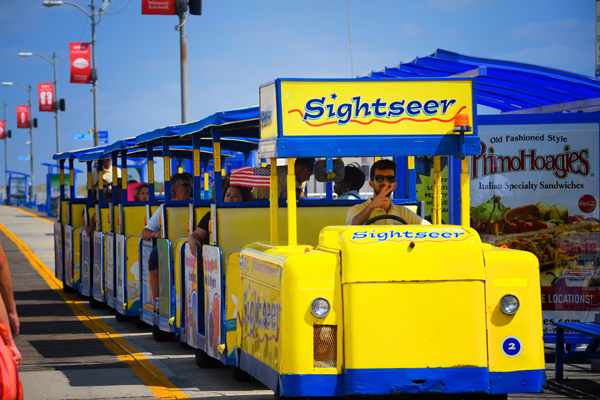 Motorists are asked to proceed cautiously while traveling over the Townsends Inlet Bridge April 12-16. According to a release, the Sea Isle City Police Department advises motorists that construction on the bridge is scheduled to occur between 7 a.m. and 5 p.m. each day. A single travel lane and a flagman will be utilized to ensure the work is completed safely.

-Morey's Piers, featuring the best amusement piers at the Shore, have a limited time Spring Sale. Get passes at steep discounts now before full price in-season! Click Here for sale.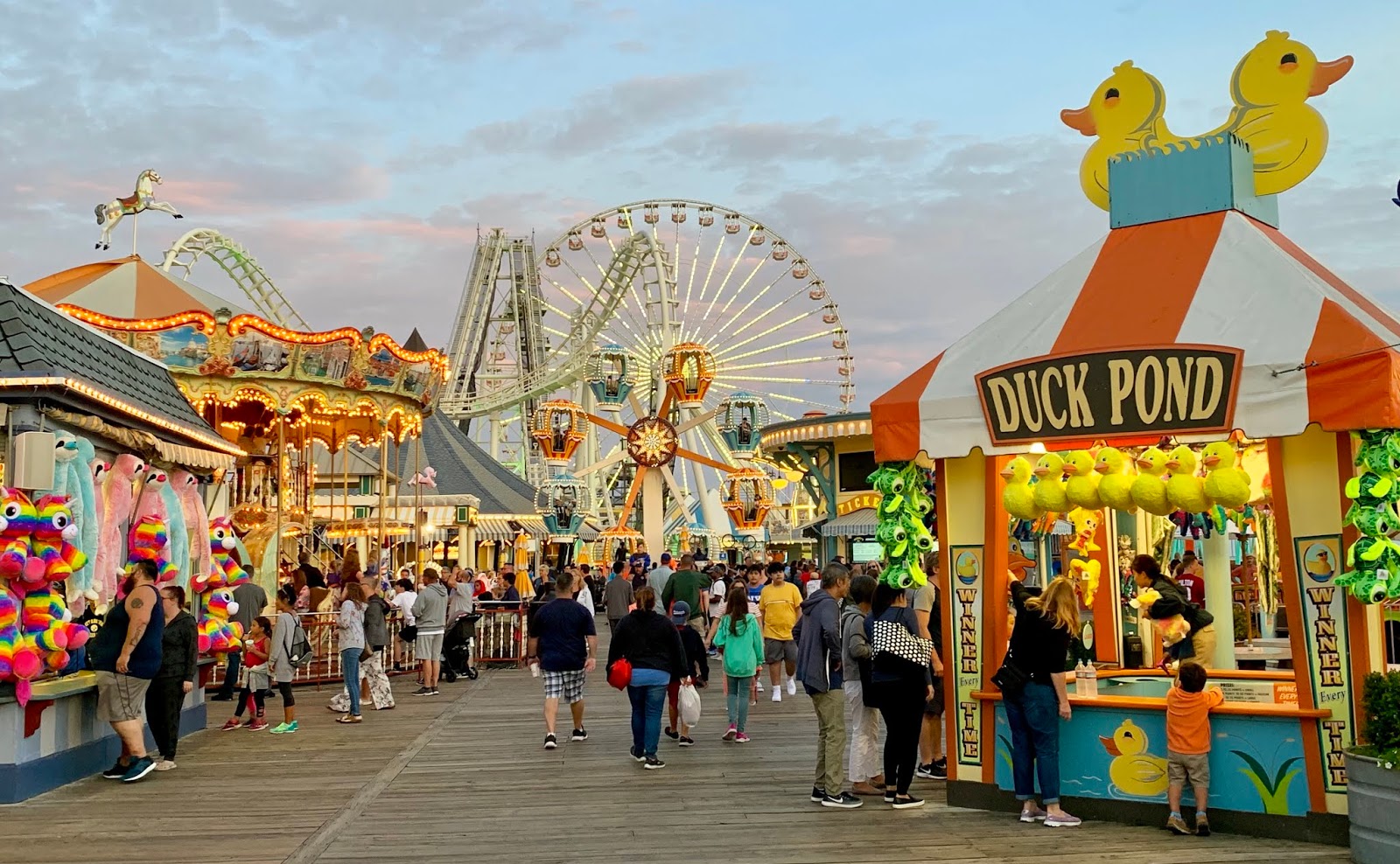 -The Wildwood Crest Planning Board will consider taking steps that would allow the town to forcibly remove Wildwood Linen, a company operating a large laundry plant for restaurants, from the center of a proposed revitalization effort to the Crest's downtown, according to Mayor Don Cabrera.
"At this particular point in time, the borough has no interest in doing that because we believe that our ongoing discussions and conversations will ultimately relocate them," Cabrera said. "If we have an interest that we feel as though is needed for the borough to create the downtown and enhance the community, we would have the ability to move forward on the acquisition of that property."


Commissioners passed a resolution March 31, authorizing the Planning Board to investigate creating a redevelopment zone in the New Jersey Avenue business district, a six-block stretch that is the subject of a planned renovation aimed at attracting more businesses to the area.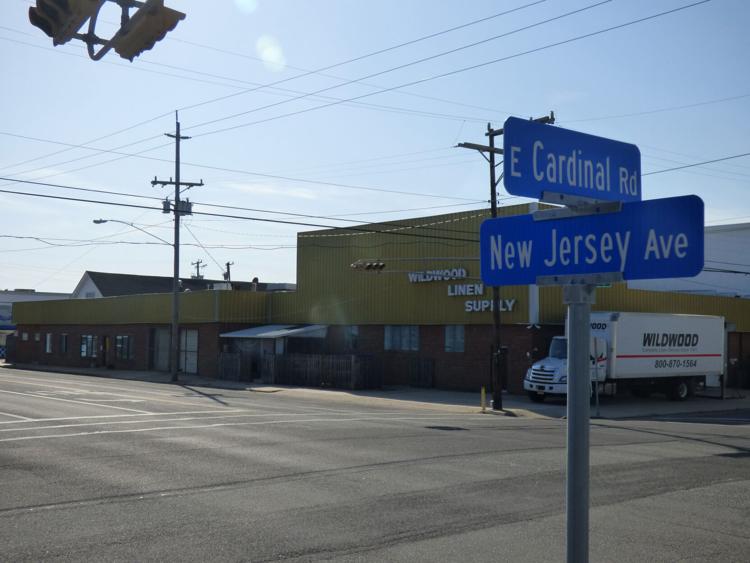 -North Wildwood has officially announced their 2021 Concerts Under The Stars lineup! The popular outdoor concerts, held at Lou Booth Amphitheater at 2nd & Ocean (right on the beach), was postponed in 2020. The first show is July 1, see the lineups and details below!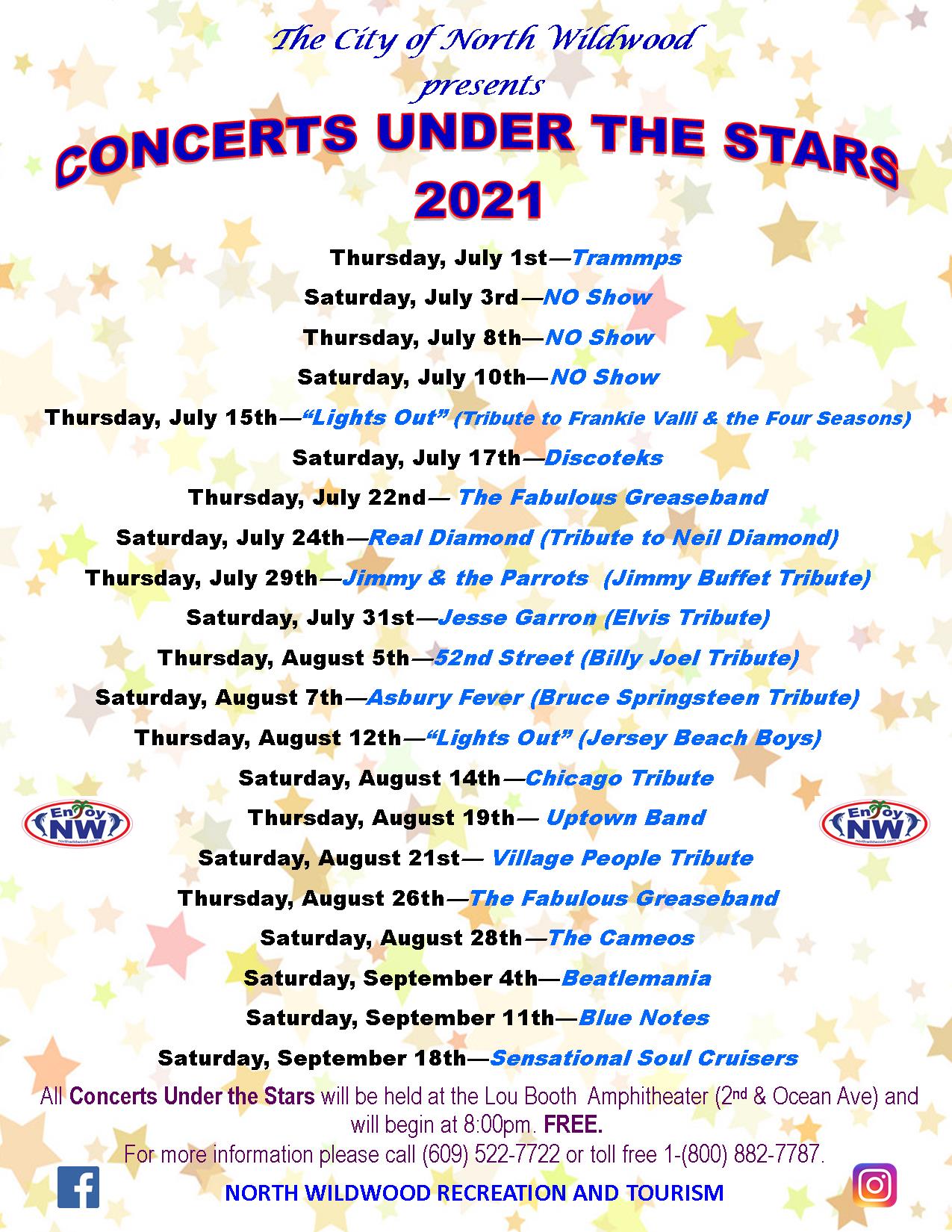 -The Ocean City Spring Block Party has been canceled for the second year in a row due to the coronavirus. The Fall Block Party is scheduled for Oct. 9, 2021.
"Due to CDC guidance on limiting the spread of COVID-19 and executive orders prohibiting outdoor gatherings larger than 200 people, the 2021 Spring Block Party that had been tentatively scheduled for May 1 will be canceled," public information officer Doug Bergen said in a statement.


Downtown merchants will offer outdoor table sales, discounts and specials throughout the weekend of May 1. The annual triathlon that was tentatively scheduled for May 16 has also been canceled.

-Starting Saturday, Ocean City Boardwalk and summer staple Playland's Castaway Cove will be coming back online after a devastating fire two months ago. Many eateries and shops are open as well.
"The only difference that people are going to notice is you're not going to be able to enter through the arcade entrance. You're going to have to use the secondary entrance, which is in the middle of 10th and 11th streets," said Brian Harley, vice president of Castaway Cove.
The only area that sustained fire damaged included the arcade, electric room, and office building.
Twenty-two of the 32 rides will be up and running, though the park will operate at 50% capacity due to COVID-19 restrictions.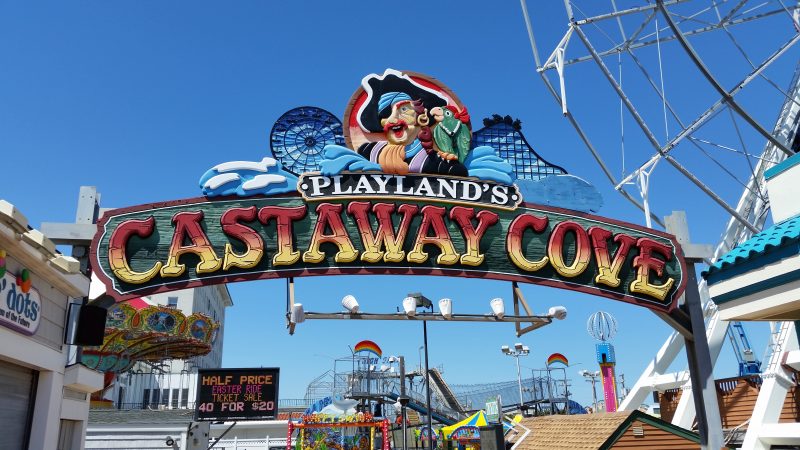 -Mayor Leonard Desiderio informed Sea Isle City Council members, at their March 23 meeting, that the city reached an agreement with the U.S. Fish and Wildlife Service and state Department of Environmental Protection (DEP) to adjust restrictions for the protection of threatened and endangered species.
"The agreement is primarily for certain shorebirds that nest on our beaches, as well as some forms of plant life. That agreement prohibits pets on the beach, from March 15 to Sept. 30," explained Desiderio. "However, after discussions last week, we were able to have the restriction amended to prohibit pets from May 1 to Sept. 30 on city beaches, from 20th to 93rd Street.
"The zones from 1st to 20th streets and south of 93rd Street are considered protected areas, and will remain with the March 15 to Sept. 30 pet prohibition.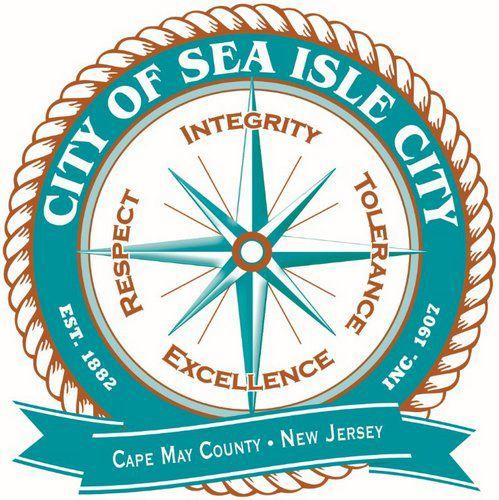 -Dogs will be able to join their owners for a stroll on the beach in North Wildwood this summer, but only during certain hours. Leashed dogs will be allowed on the sand when lifeguards aren't on duty — before 9 a.m. and after 5:30 p.m, Mayor Patrick Rosenello said.

"It became an enforcement challenge." Rosenello said Thursday. "Folks would call the police on a person walking a dog early in the morning when they were the only person within a mile. It's hard to justify why someone can't walk their dog at 6:30 in the morning on an empty beach."
-The Wildwood Crest Yard Sale has been a major tradition for 19 years, and will be back on May 1, 8am-4pm. Those wishing to become an official yard sale location must submit a registration form by Friday, April 23, to the Wildwood Crest Recreation Department. There is no cost to register.


Registration forms are available online on the Recreation page at wildwoodcrest.org or in person at the Wildwood Crest Pier Recreation Center or Wildwood Crest Borough Hall.

Maps featuring yard sale locations will be available beginning Thursday, April 29 at the following locations:
Wildwood Crest Pier Recreation Center, 5800 Ocean Avenue; Wildwood Crest Borough Hall, 6101 Pacific Avenue; Joseph Von Savage Memorial Pool, 8800 New Jersey Avenue; and The Hardware Store, 105 W. Aster Road.
A downloadable PDF of the yard sale map will also be available on the front page of the borough website at wildwoodcrest.org.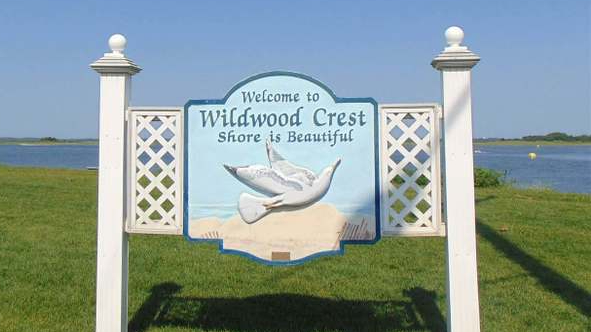 -Wildwood Crest will get a new bakery this summer, Barry's Buns, which will be located next to Primo's Hoagies on NJ Ave in the Crest business district. Barry's is a family owned business, led by baking team Barry and Jen. Barry was most recently Regional Bakery Associate Coordinator of Whole Foods Market for the Mid-Atlantic Region!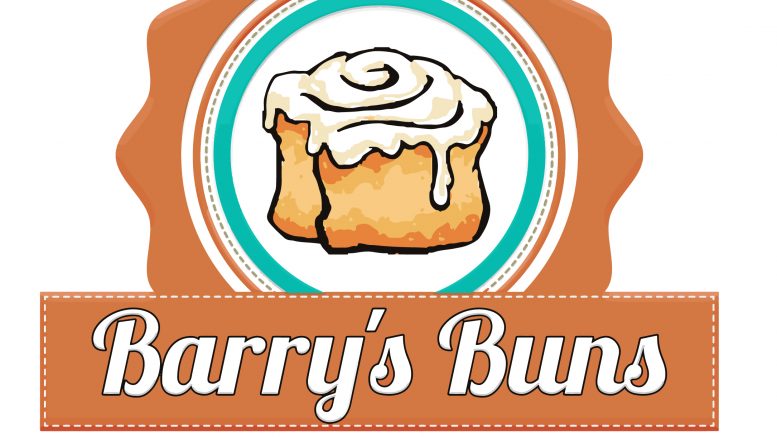 -Stone Harbor Borough Council March 16 approved a change order to the 2020 road program that will fund the creation of three platform tennis courts, at the 96th Street recreation field.
The change order's passage marked the culmination of a long effort by platform tennis enthusiasts to have facilities for the sport in the borough.
-Moreys Piers of the Wildwoods Boardwalk have announced their 2021 opening dates. One of the most popular attractions on the east coast, the Wildwoods Boardwalk and its rides, attractions and waterparks delight millions each summer.


April 2nd – Curley's Fries on Surfside Pier and Mariners Landing including games on the front of both piers 11 am – 6 pm. Curley's Fries only will be open on Surfside Pier weekends through April and Curley's Fries on Mariners Landing will open again on April 27th.
May 8th – Mariners Landing 12 pm -10 pm.
May 15th – Jumbo's Grub and Pub
May 22nd – Surfside Pier 12pm – 10pm
May 29th – Adventurer Pier
June 12th – Raging Waters Water Park 10am – 5 pm
June 19th – Ocean Oasis Water Park 9:30 – 6pm
-The CMC Zoo welcomed Lydia the zebra last week, and this week Mahlia, an 8 year old snow leopard from Providence, RI. The CMC Zoo has one of the most successful snow leopard breeding programs in the country!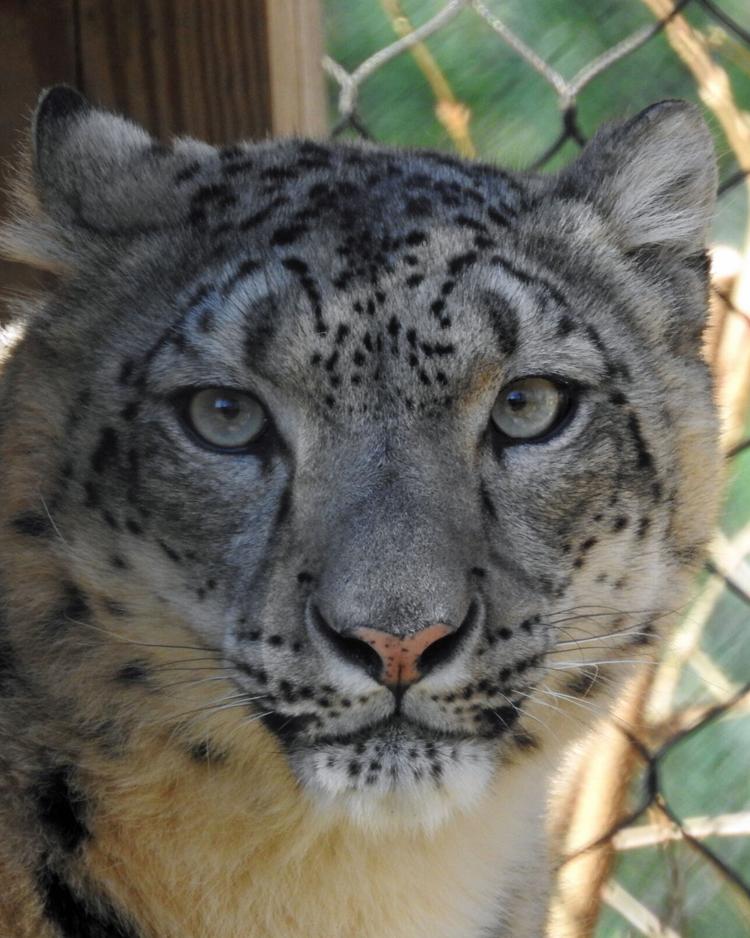 -A mysterious pink orb appeared over the Jersey Shore and other parts of the eastern US on March 3. NASA was quick to say it was due to a rocket launch in Wallops Flight Facility in Virginia as part of a Department of Defense mission.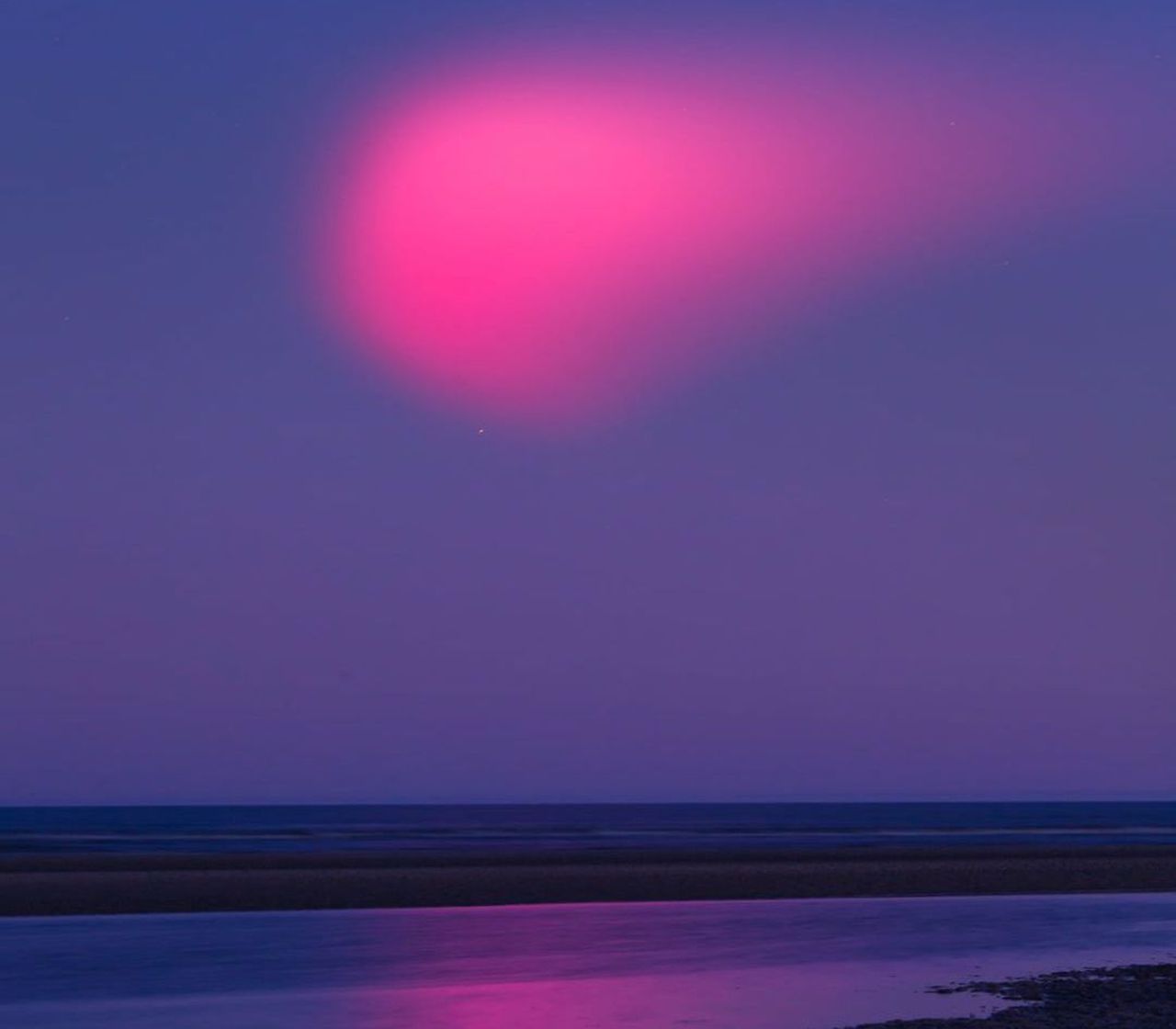 -The Cape May County Zoo, always free and ranked as one of the nation's best, welcomed Lydia this week, 1.5 year old Grant's Zebra. Lydia joins three other female zebras and the lone male, Ziggy, in the Savanah section. The Zoo is open 10-3:30pm in winter, the park is 7:30am-dusk.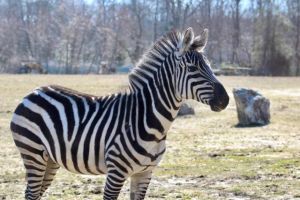 -Comfort Inn & Suites is coming to Wildwood, with plans submitted recently to the city. On the site of the former Stardust nightclub, on Schellenger Ave, the 96 room hotel will be built along with 80 parking spaces. The Stardust sold in 2019. No word yet on estimated completion.
-Floating tiki bars popular in Florida are coming to Ocean City this summer. Parties are limited to 6 right now, and guests bring their own food and beverages, with catering available. Look for Pau Hana Tiki Boats this summer!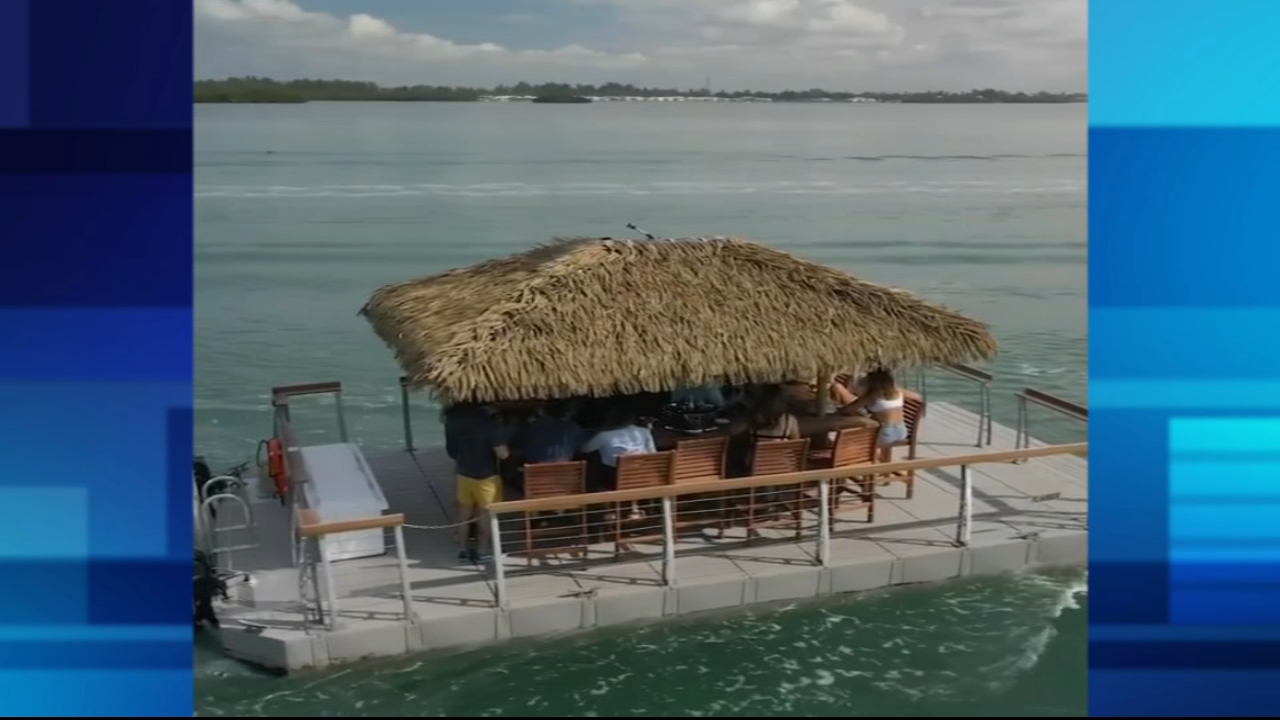 -Wildwood unveils major new development project. Click Here for more details.

-MudHen Brewing & Restaurant, one of the most popular restaurants in the Wildwoods, is expanding. Plans call for a second floor addition, a large dining patio, and a 1,200 square foot canning line on the west side of the building.
-State to provide $4 million to help repair Wildwood Boardwalk, per meeting between Mayor Byron and Governor Murphy. The money will be spread over 5 years, centered on 26th-Oak Ave and Lincoln-Montgomery Ave.

-Avalon has introduced its new budget, coming in at $32.8 million, with no tax increase for the third consecutive year.

-City-county partnership between Cape May County and Wildwood sparks major development: with numerous financial incentives, developers are buying large sections of historic Pacific Avenue, a first of its kind program in the county.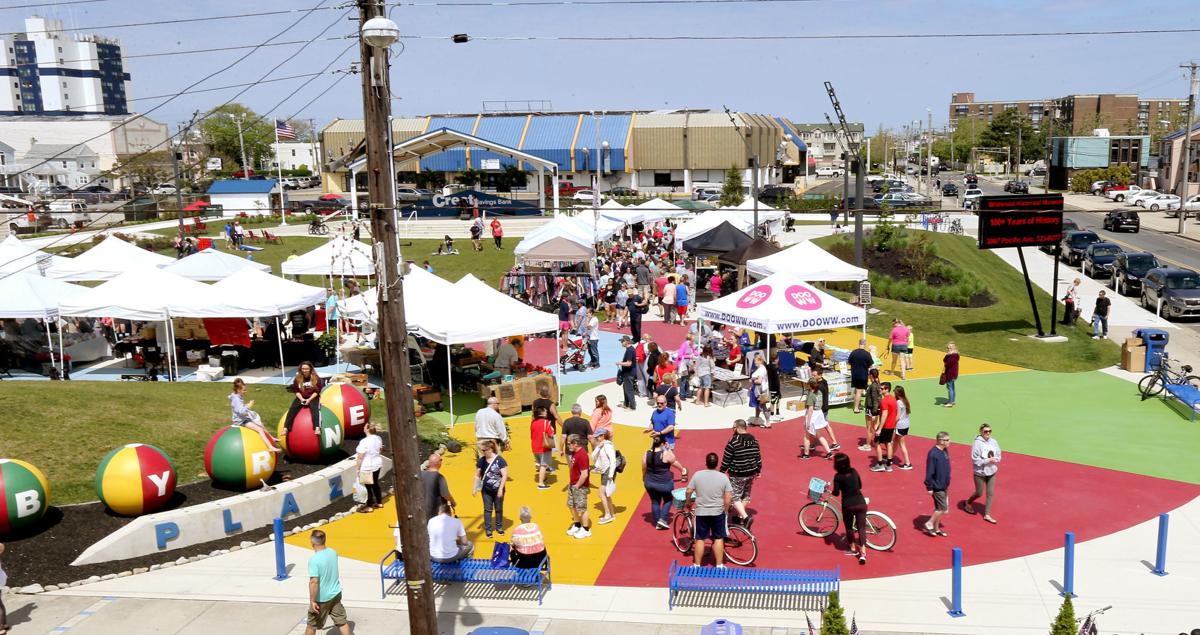 -Stone Harbor moves ahead with replacing the Beach Patrol Station and restroom facilities. In 2019 the idea was floated, but appears to be picking up momentum with use for Summer 2022 the goal. Construction could begin this fall and $2.1 million has been is the budget.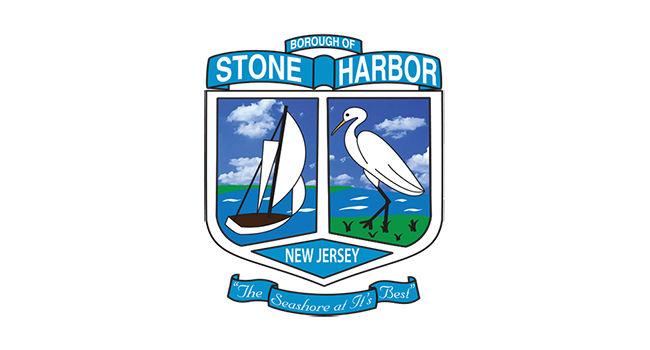 -Local brewing powerhouse Cape May Brewing Co. has entered the hard-seltzer category with their Cape May Hard Seltzer, a 12-can variety pack featuring four flavors: grapefruit, black cherry, watermelon, and mango.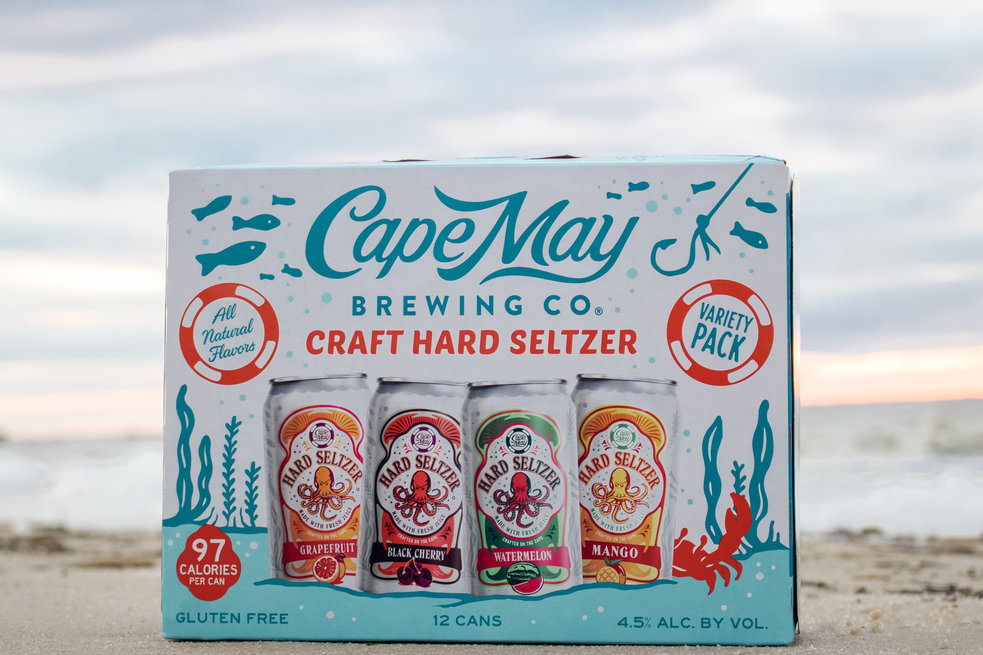 Physick Estate Scavenger Hunt
Continues Through July 31, 2021. Call to Confirm Times.
Have an adventure the whole family will enjoy at the 1879 Emlen Physick Estate! Use our map to explore the grounds and find the answers to questions about the Physick family and life in Victorian times on this educational scavenger hunt. Turn in your answer sheet at the Carriage House Museum Shop and receive a prize! Available daily at the Hill House office or the Carriage House Visitors Center at the Physick Estate, 1048 Washington St. and at the Washington Street Mall Information Booth.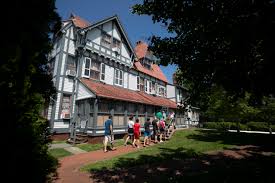 Creature Feature and Craft
Continues through May 9, 2021. 2:00 p.m. – 3:00 p.m.


Watch this Virtual Creature Feature online and then pop in for a visit to get up close and personal with a host of live animals including turtles, crabs, mollusks, horseshoe crabs, or the popular animals of Finding Nemo. After the presentation, grab your very own take-and-make craft for home! All virtual presentations are available for viewing on the Aquarium Bytes section of our Virtual Wetlands Experience portal on our website.
https://wetlandsinstitute.org/aquarium-bytes/
. The Wetlands Institute is located at 1075 Stone Harbor Blvd, Stone Harbor New Jersey 08247.