Sunday, May 2, 2021 / by Teresa Dipeso
Keeping You Up To Date From The Jersey Shore
What's New May 4-9, 2021:

-In Ocean City on May 8, the 3rd Annual Modern Muscle Car
Invasion taking place on the boardwalk in Ocean City NJ, May 8th, 2021. Ocean City hosts many car shows on the Boardwalk, but none featuring the Modern Muscle Cars of today! Fords, Chevys and Mopars will be on display on the beautiful family friendly Ocean City Boardwalk. 11:30am-5pm.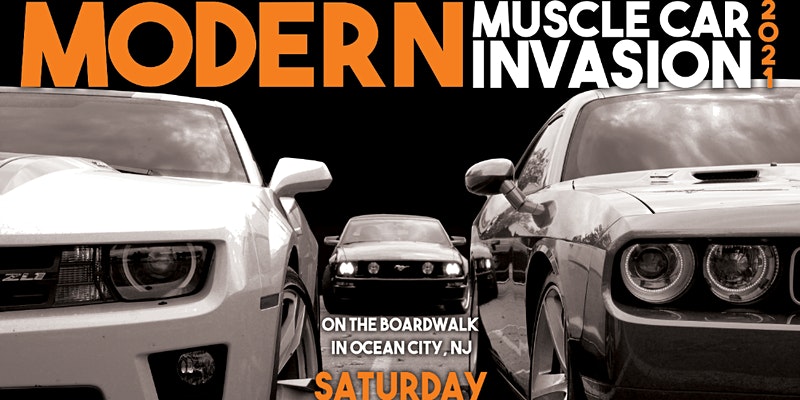 -Gymnastics Championships return to the Wildwoods Convention Center May 7-9 and again May 29-30. The United States Association of Independent Gymnastics Clubs will return to the Wildwoods Convention Center Friday, May 7 through Sunday, May 9 for the New Jersey State Gymnastics Championship.


The Regional Gymnastics Championship will be held over Memorial Day Weekend at the Wildwoods Convention Center, Friday, May 28 through Sunday, May 30.

Talented athletes will compete on the floor, balance beam, uneven bars and vault. The competitions will be choreographed to music and prizes will be awarded to the top finishers.

Before and after all events, the Convention Center's professional cleaning team will deep clean the areas with commercial grade disinfecting materials and restock all hand sanitized stations.


The Convention Center will abide by the New Jersey State Department of Health's guidance for sports activities mandating temperature checks for all participants, coaches and officials, masking for everyone except during actual competition and safe distancing practices.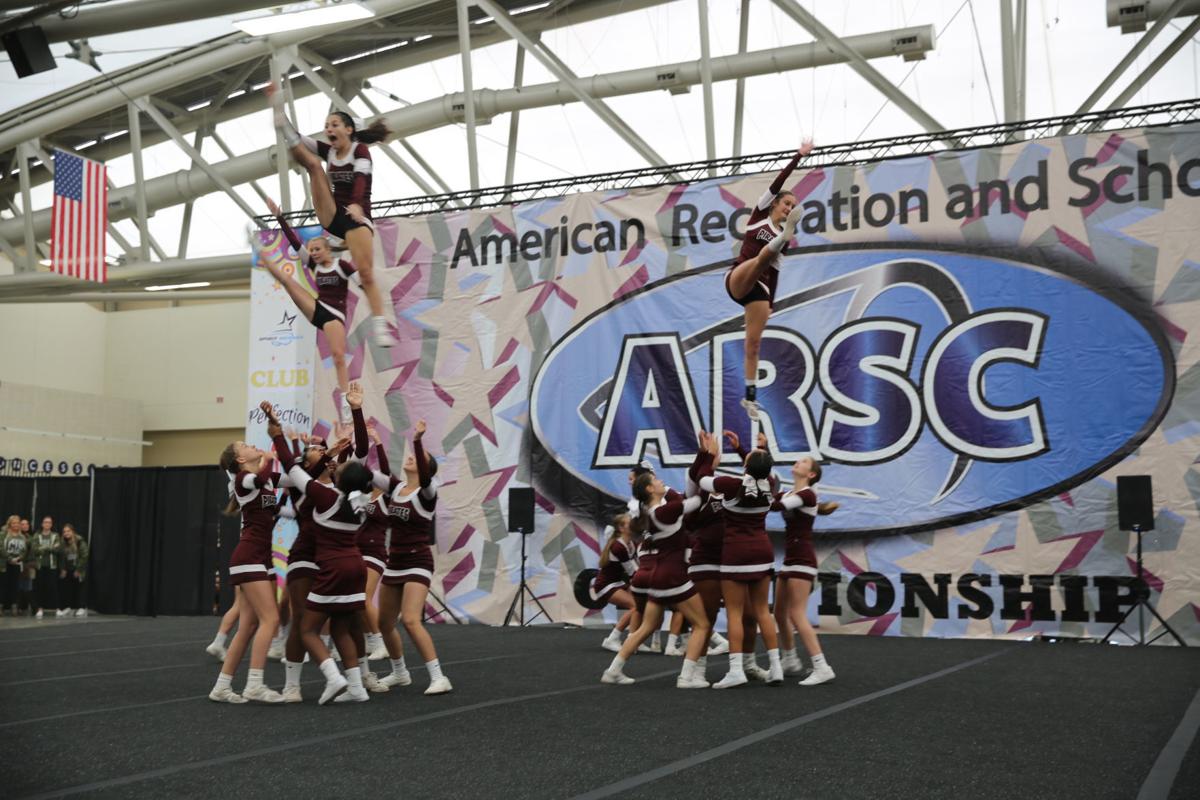 -With a new location, the Spring Classic Car Show in Wildwood will take place May 6-8, but in a new location this year. Because the boardwalk is getting some TLC, the show has been moved to historic Pacific Ave! For those wishing to enter a car, registration will be held at The Imperial 500 Motel (6601 Atlantic Avenue, Wildwood Crest).

Times and Events:
Thursday Registration: 1:00PM-8:00PM
Friday Registration: 7:30AM-9:30PM
Friday Display Load-In: 9:00AM-11:00AM (barriers close at 11:00AM and will not be reopened until off load).
Friday Display Off Load: 4:00PM
Saturday Registration: 7:30AM-11:00AM
Saturday Display Load-In: 9:00AM-11:00AM (barriers close at 11:00AM and will not be reopened until off load).
Saturday Display Off Load: 4:00PM
Award Ceremony will be held Saturday at 3:00PM.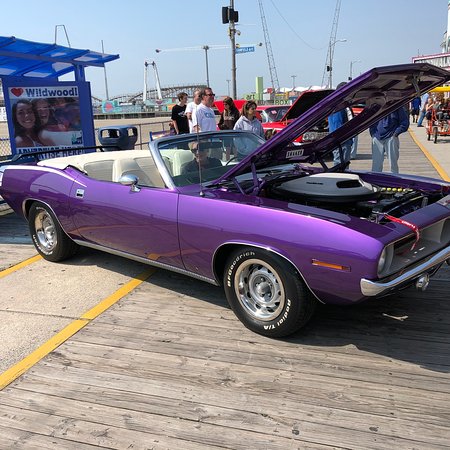 -The inaugural Barefoot Country Music Fest (BCMF) will be held this summer from Friday, August 20 through Sunday, August 22 after a kick-off concert on Thursday, August 19.
The three-day event will host 30+ of the industry's biggest stars and up-and-comers on multiple stages. The current lineup for the fest includes Carrie Underwood, Zac Brown Band, Dan + Shay, Lynyrd Skynyrd, Lee Brice, Billy Currington, Jimmie Allen, Jon Pardi, Chris Lane, Lindsay Ell, Ingrid Andress and Carolyn Miller, with more artists scheduled to be announced on Friday, May 7.
Tickets for BCMF are available now and can be purchased at www.BarefootCountryMusicFest.com.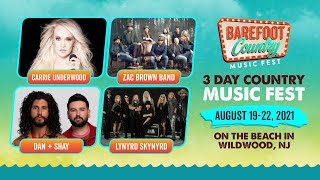 -The 22nd Annual Wildwoods Restaurant Showcase will proceed this year on Wednesday, May 12, but with a twist: from 5pm-8:30pm, enjoy the best food the island has to offer in Byrne Plaza. The outdoor change is of course due to covid, but locals and visitors alike are excited for the return of this delicious event! For just $25, guests can sample dozens of eateries. MudHen Brewery will have a beer tent as well for additional cost. Plenty to eat and do for everyone with games and activities! Public health protocols will be in place.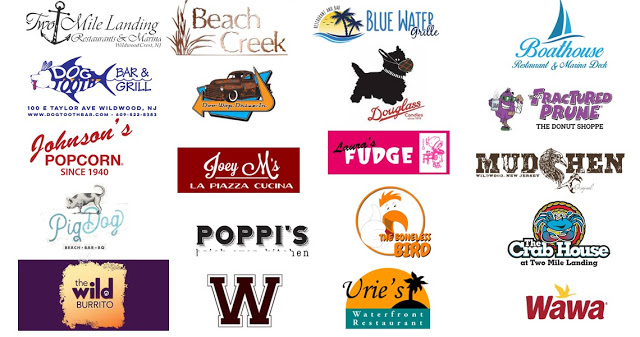 -A new shop opened in Stone Harbor last month it was the "bark" of the town.
Unique toppings such as dehydrated chicken, dehydrated liver and steak n' sweet potato flavored bones are the paw-fect combinations to a wide variety of ice cream flavors that had all the customers drooling for more.
Welcome to Salty Paws, a doggie ice cream bar and bakery that claims to be the first of its kind in New Jersey.
On a recent Saturday, the shop on 96th street was bustling with all breeds of dogs, accompanied by their humans, who stopped in to see what all the tail wagging was about and sample a taste of the lactose-free frozen treat. Prices range from $4.99 for one scoop to $6.99 for three scoops with $1 per topping.
"No dog leaves unhappy," said owner Donna Kokol as she watched dogs patiently wait — well some patiently wait — for their ice cream to be served.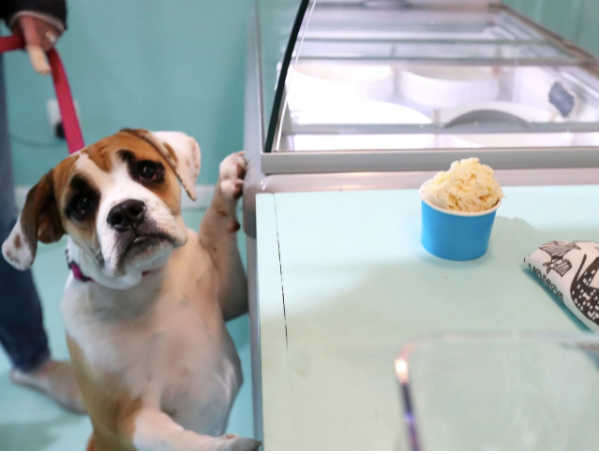 -Sea Isle City put forward a pre-recorded presentation that outlined plans for a new community center, which will use the site of the municipality's former public school building, 4501 Park Rd.
The school will be razed, and the estimated cost of the center is $20 million.
The first floor will comprise about 32,000 square feet, with lots of natural lights. That first-floor space will include offices, lockers, and a cafe-lounge area that will sell prepared foods through a lease arrangement with a local business owner.
There also will be a multi-purpose community room for 144 people seated at round tables and many more in chair seating. The community room will also have a 45-foot-wide stage, with a screen.

An additional feature is the fitness room, with mirrors for fitness classes. There won't be any exercise equipment, so we don't compete with the many providers in town. The second-floor highlights will be a large gym, with a wood-sprung floor that is ideal for joints. The basketball court will also be striped for four pickleball courts and volleyball play.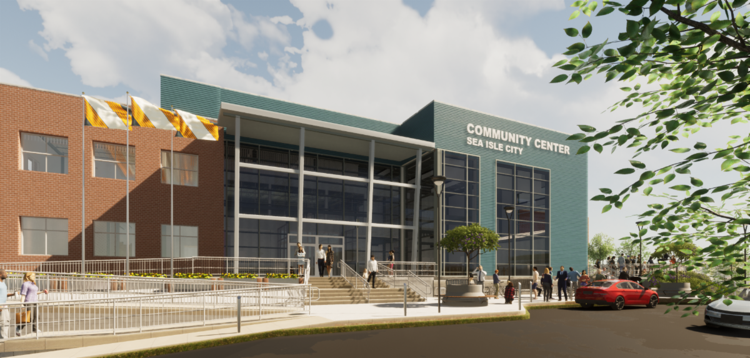 -North Wildwood gave developers the green light after 15 years of negotiations to renovate Marina Bay Towers, as well as add a new, luxury high-rise waterfront condo tower at 6th & New York Aves. In the first phase of the project, Marina Bay Towers will be renovated and rebranded as Ocean Bay Vistas, according to a press release. An eighth story would be added. There will be 105 affordable units offered on the lower levels and 61 market-rate units sold on the upper floors.


Next, an existing marina retail and office building will be renovated to include a glass-enclosed pool deck and fitness room. An existing "lighthouse/guardhouse building" will be renovated to include four residential units.


The new, market-rate tower would have four stories of parking below 11 stories containing 144 residential units and will be built on an empty lot where boats are currently kept.


Two-story penthouses will occupy the top floor. Sixty of the units will be available to rent, like hotel rooms through a central management company, the release states. The building will be called Ocean Bay Spires.


The existing Marina Club building will be renovated, and a pedestrian bridge built, connecting it to Ocean Bay Spires. All Ocean Bay Spires owners would have a membership to the Marina Club.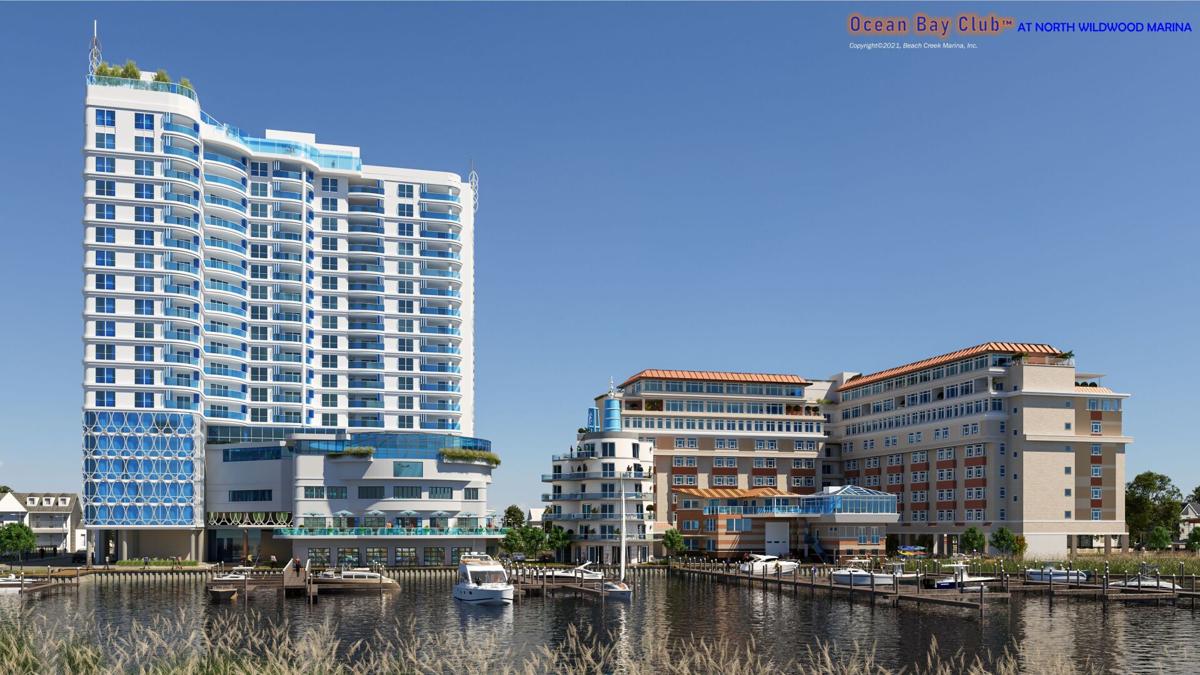 (an artist's rendering of the proposed luxury high-rise)



-Wildwood's ratable base grew for the first time 2007, with a total increase of $3.8M. Even during the pandemic of 2020 the city maintained a surplus of $400,000, and has seen booming revitalization and development in the past couple of years. The city recently put forward its budget, including an approved 1.9 cent tax increase, meaning owners on average will see a $39 uptick in their property taxes. The budget includes a $1.4M cut in spending in order to provide property tax relief to owners. Mayor Byron expects this all to signal a new normal for the city, optimistic the trend will continue.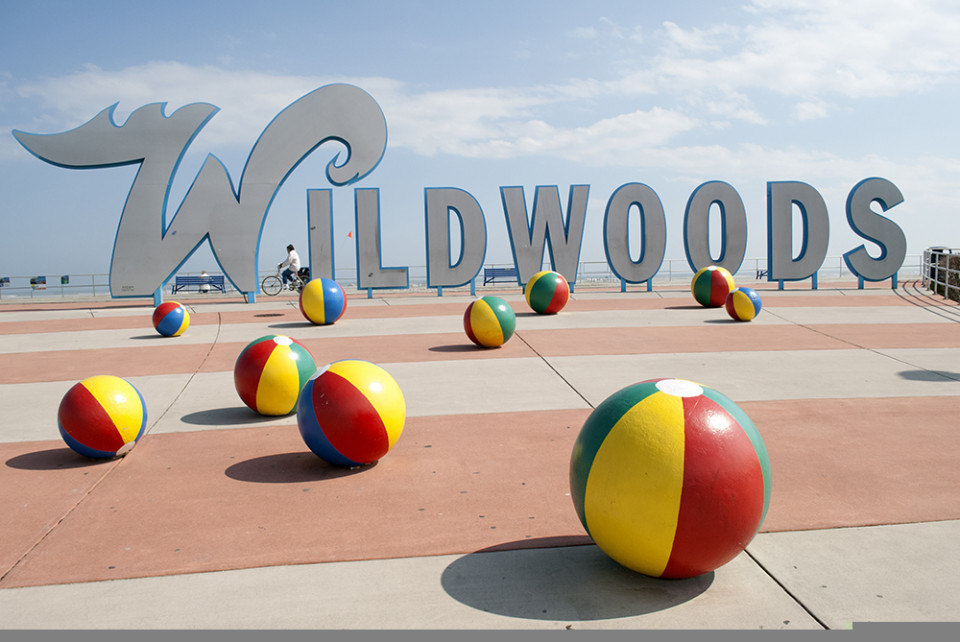 -North Wildwood is seeking close to $2 million in funding to make several improvements along the road into town, Administrator Ron Simone said. In addition to landscaping improvements, Veterans Memorial Park would see upgrades, including a Gold Star Memorial installation, which would be the first of its kind in the state, he added.
Simone said some sidewalks would be renovated, upgrades compliant with the Americans with Disabilities Act would be done, and Anglesea Drive's street parking would be reconfigured.
In a project that is approved and expected to begin in May or June, the county will also improve pedestrian safety along New Jersey Avenue, with new crosswalks, rumble strips, and flashing pedestrian signs near the bend, between New York and Fifth avenues.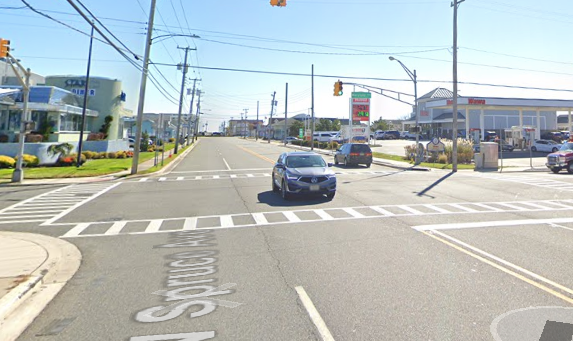 -The Shamrock, a popular Pacific Ave bar in Wildwood, along with its other establishments Amnesia and Castaway, will be barred from selling alcohol this summer due to repeated violations of NJ public health guidelines regarding Covid-19. Though still allowed to sell food, the bars will close completely for the summer, with an October 1st reopen in the works.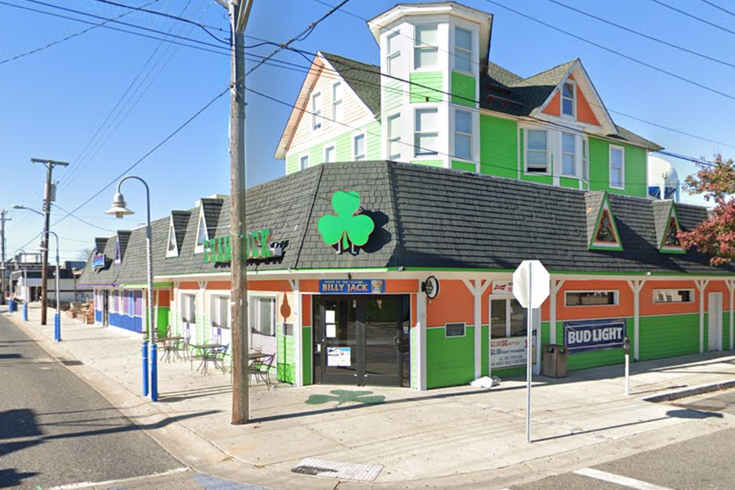 -Mayor Leonard Desiderio informed Sea Isle City Council members, at their April 13 meeting, that two much-awaited initiatives - new pickleball courts next to the marina and a new kayak launch/fishing pier - will be ready for use this summer.


"These additional courts for pickleball, which is exploding in popularity, and the launch and pier will be great enhancements to all that Sea Isle offers to its residents and visitors," said Desiderio. The ribbon-cutting for the kayak launch and fishing pier, behind Dealey Field, which is to be named in honor of late Council member James Iannone, will be held May 1.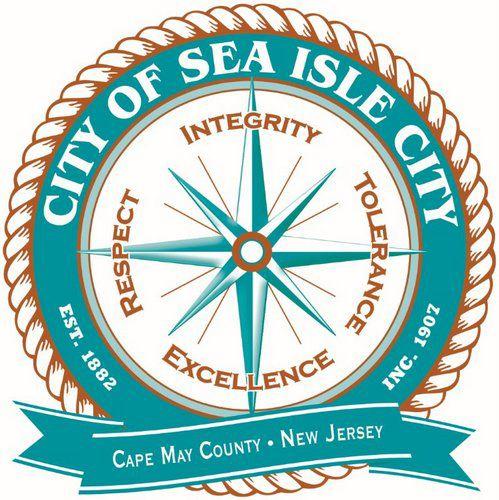 -The Wildwoods, like every Shore town, see a lot of changes in the restaurant space each year. 2021 is no different! Here are a couple new additions to the island's endless list of eateries:

***Pompeo's has been a staple at 17th & Boardwalk for almost 45 years! Now under new management, the owner hopes to bring the restaurant to a modern audience, with breakfast, lunch and dinner available. Current hours are Friday, Saturday and Sunday from 9 am - 12 pm. Mother's Day Weekend will also feature dinner from 5 - 9 pm. Starting Memorial Day, Pompeo's will be open daily from 7:30 am - 1:30 pm and 5:30 - 9 pm or later.


***Nan & Pop's Kitchen, located steps from the boardwalk at Wildwood & Ocean Aves, aims to bring back a slower dining experience, with an emphasis on families and community. They will also offer a community fridge & cupboard. Nan & Pop's opens May 13 at 2pm with a special ceremony. To start, the restaurant will be open Thursday - Saturday from 7 am to 1 pm for breakfast and lunch, 4 to 10 pm for dinner, and then 6 days a week (closed on Sundays) starting June 23.


***Keenan's Irish Pub, a staple of the North Wildwood entertainment district on Olde New Jersey Ave, is bringing a new spot to the famous block: The Neighborhood Grille. The Grille will be located on the southeast corner. A diverse and approachable menu, including water-ice martinis!



-Tramcars on the Wildwoods Boardwalk will begin running on May 7 at 11am. The cars are a Shore hallmark and now there's more ways than ever to pay. The touchless app, Wildwoods Watch The Tramcar App, is available for all types of phones. Tickets can also be bought at the Cresse Ave Tram Station, the 16th Ave station in North Wildwood, or any of the amusement pier booths!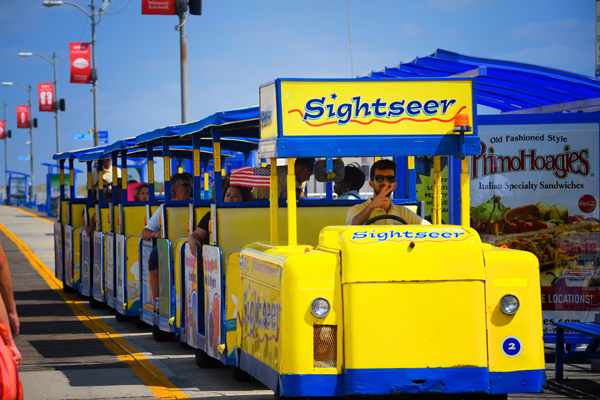 -Morey's Piers, featuring the best amusement piers at the Shore, have a limited time Spring Sale. Get passes at steep discounts now before full price in-season! Click Here for sale.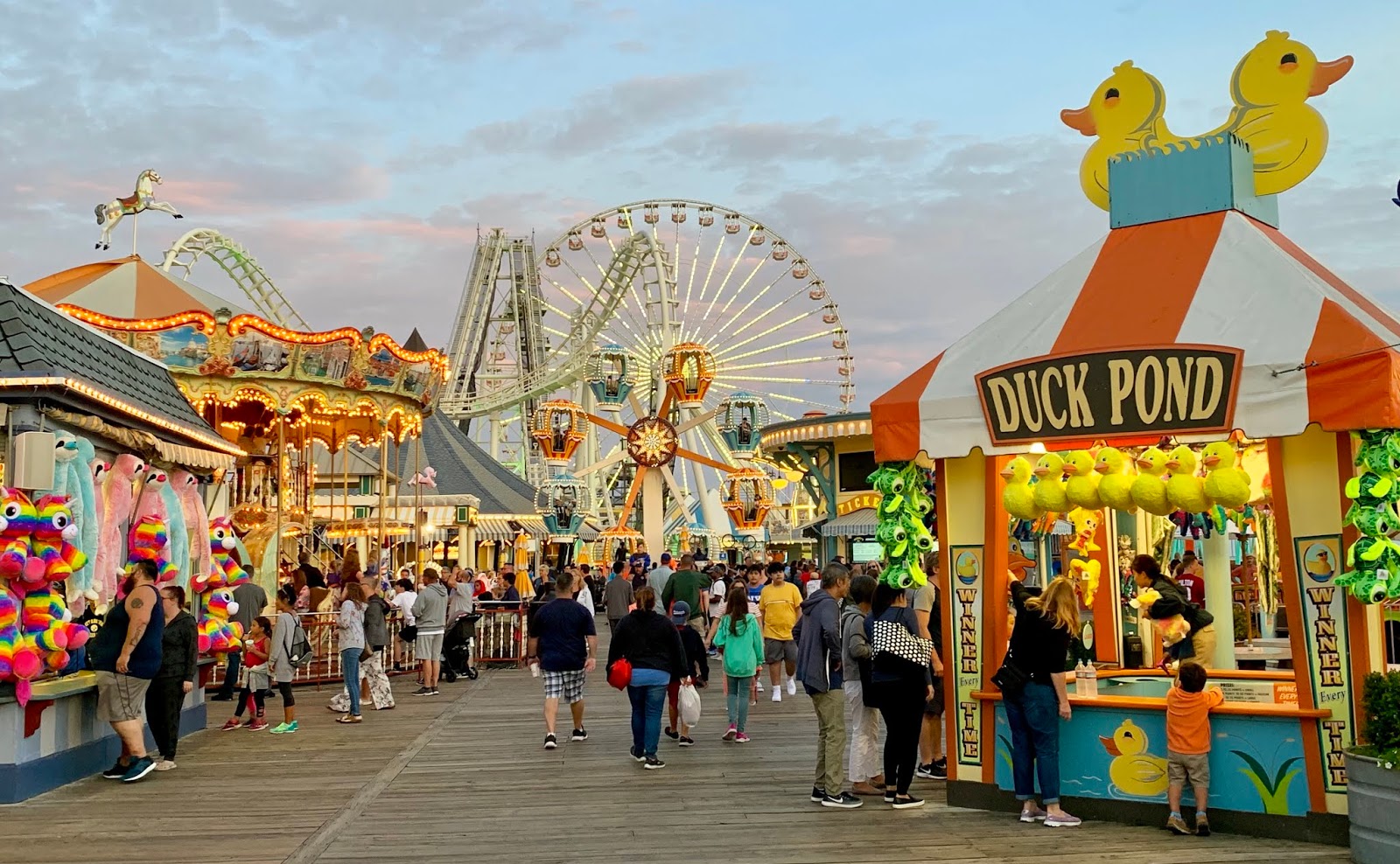 -The Wildwood Crest Planning Board will consider taking steps that would allow the town to forcibly remove Wildwood Linen, a company operating a large laundry plant for restaurants, from the center of a proposed revitalization effort to the Crest's downtown, according to Mayor Don Cabrera.
"At this particular point in time, the borough has no interest in doing that because we believe that our ongoing discussions and conversations will ultimately relocate them," Cabrera said. "If we have an interest that we feel as though is needed for the borough to create the downtown and enhance the community, we would have the ability to move forward on the acquisition of that property."


Commissioners passed a resolution March 31, authorizing the Planning Board to investigate creating a redevelopment zone in the New Jersey Avenue business district, a six-block stretch that is the subject of a planned renovation aimed at attracting more businesses to the area.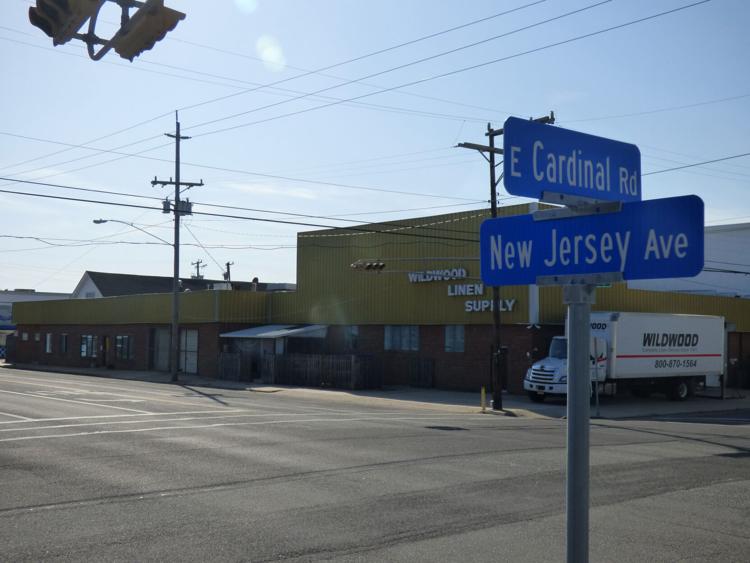 -North Wildwood has officially announced their 2021 Concerts Under The Stars lineup! The popular outdoor concerts, held at Lou Booth Amphitheater at 2nd & Ocean (right on the beach), was postponed in 2020. The first show is July 1, see the lineups and details below!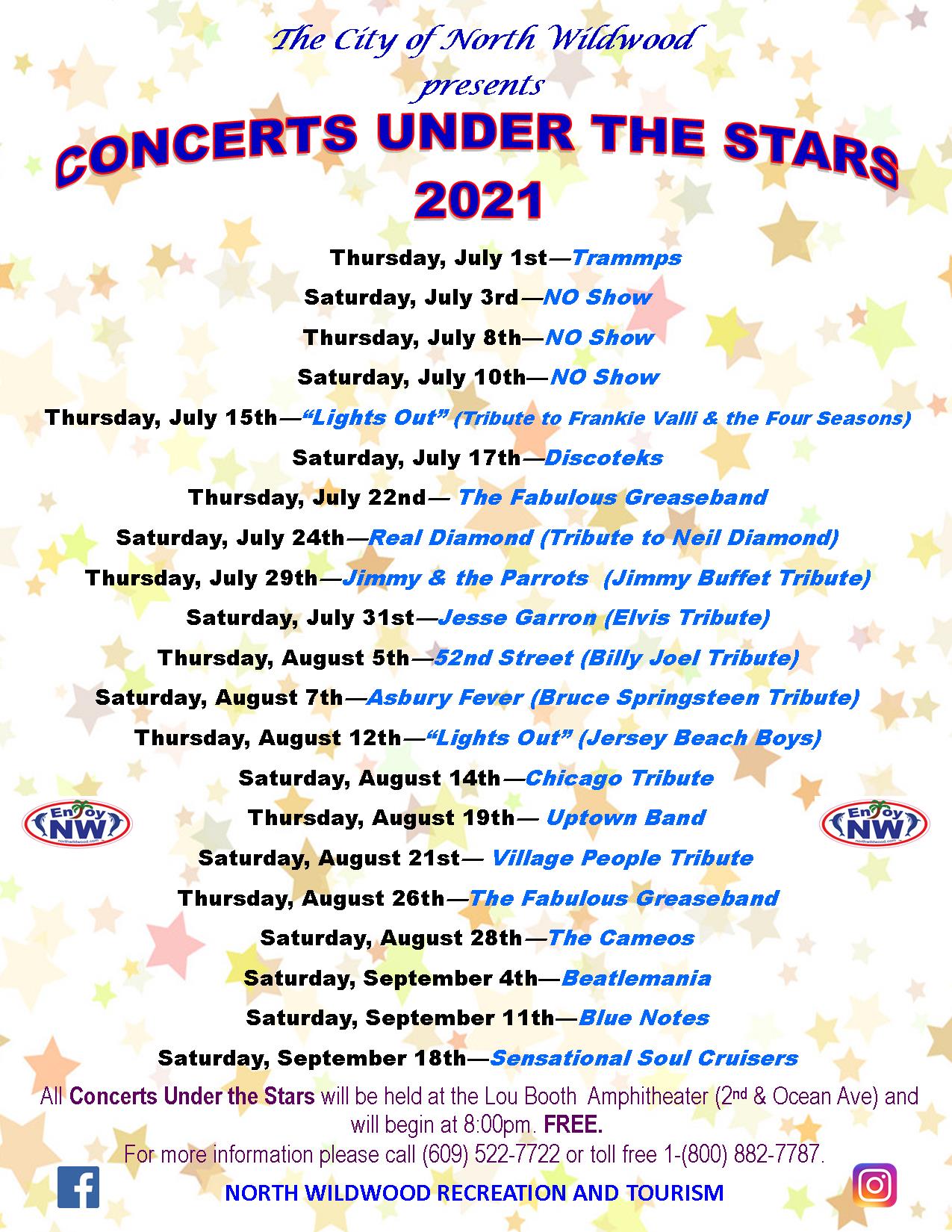 -Mayor Leonard Desiderio informed Sea Isle City Council members, at their March 23 meeting, that the city reached an agreement with the U.S. Fish and Wildlife Service and state Department of Environmental Protection (DEP) to adjust restrictions for the protection of threatened and endangered species.
"The agreement is primarily for certain shorebirds that nest on our beaches, as well as some forms of plant life. That agreement prohibits pets on the beach, from March 15 to Sept. 30," explained Desiderio. "However, after discussions last week, we were able to have the restriction amended to prohibit pets from May 1 to Sept. 30 on city beaches, from 20th to 93rd Street.
"The zones from 1st to 20th streets and south of 93rd Street are considered protected areas, and will remain with the March 15 to Sept. 30 pet prohibition.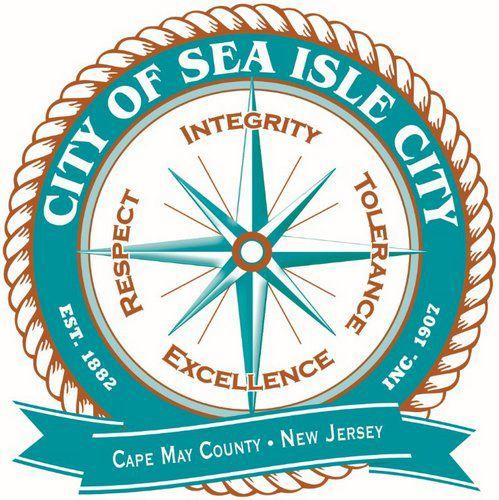 -Dogs will be able to join their owners for a stroll on the beach in North Wildwood this summer, but only during certain hours. Leashed dogs will be allowed on the sand when lifeguards aren't on duty — before 9 a.m. and after 5:30 p.m, Mayor Patrick Rosenello said.

"It became an enforcement challenge." Rosenello said Thursday. "Folks would call the police on a person walking a dog early in the morning when they were the only person within a mile. It's hard to justify why someone can't walk their dog at 6:30 in the morning on an empty beach."


-Wildwood Crest will get a new bakery this summer, Barry's Buns, which will be located next to Primo's Hoagies on NJ Ave in the Crest business district. Barry's is a family owned business, led by baking team Barry and Jen. Barry was most recently Regional Bakery Associate Coordinator of Whole Foods Market for the Mid-Atlantic Region!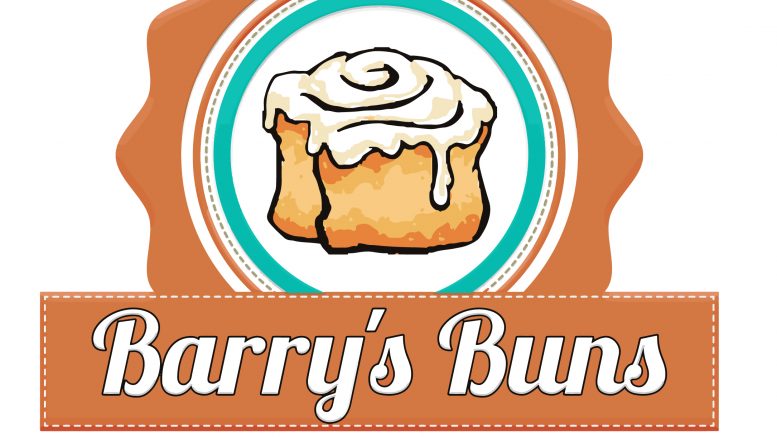 -Stone Harbor Borough Council March 16 approved a change order to the 2020 road program that will fund the creation of three platform tennis courts, at the 96th Street recreation field.
The change order's passage marked the culmination of a long effort by platform tennis enthusiasts to have facilities for the sport in the borough.


-Moreys Piers of the Wildwoods Boardwalk have announced their 2021 opening dates. One of the most popular attractions on the east coast, the Wildwoods Boardwalk and its rides, attractions and waterparks delight millions each summer.

May 8th – Mariners Landing 12 pm -10 pm.
May 15th – Jumbo's Grub and Pub
May 22nd – Surfside Pier 12pm – 10pm
May 29th – Adventurer Pier
June 12th – Raging Waters Water Park 10am – 5 pm
June 19th – Ocean Oasis Water Park 9:30 – 6pm
-The CMC Zoo welcomed Lydia the zebra last week, and this week Mahlia, an 8 year old snow leopard from Providence, RI. The CMC Zoo has one of the most successful snow leopard breeding programs in the country!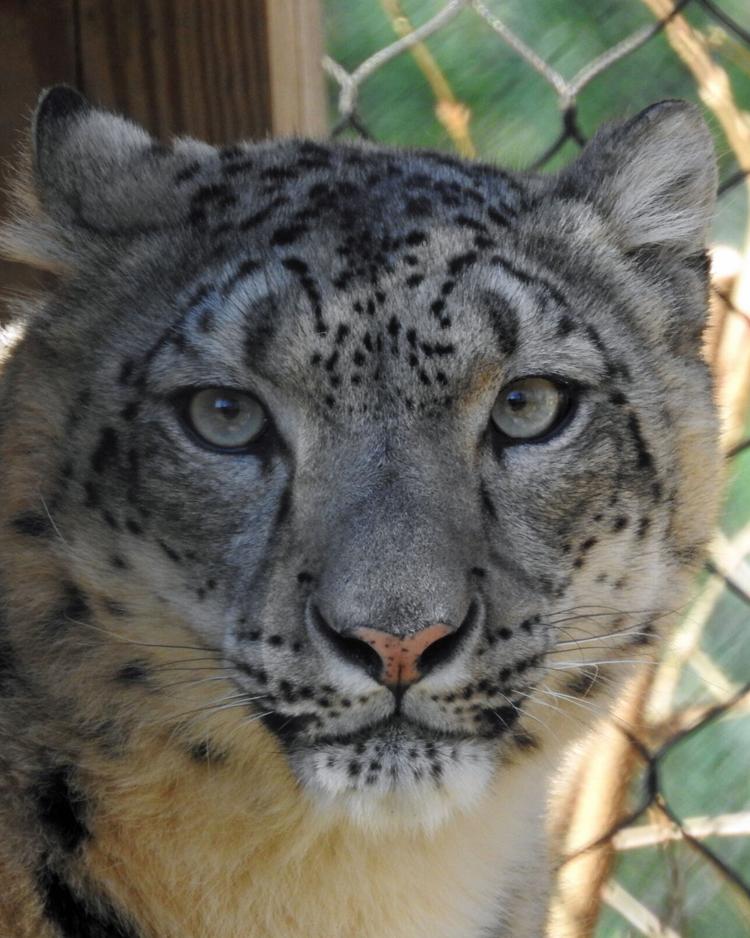 -The Cape May County Zoo, always free and ranked as one of the nation's best, welcomed Lydia this week, 1.5 year old Grant's Zebra. Lydia joins three other female zebras and the lone male, Ziggy, in the Savanah section. The Zoo is open 10-3:30pm in winter, the park is 7:30am-dusk.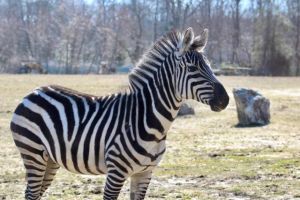 -Comfort Inn & Suites is coming to Wildwood, with plans submitted recently to the city. On the site of the former Stardust nightclub, on Schellenger Ave, the 96 room hotel will be built along with 80 parking spaces. The Stardust sold in 2019. No word yet on estimated completion.

-Floating tiki bars popular in Florida are coming to Ocean City this summer. Parties are limited to 6 right now, and guests bring their own food and beverages, with catering available. Look for Pau Hana Tiki Boats this summer!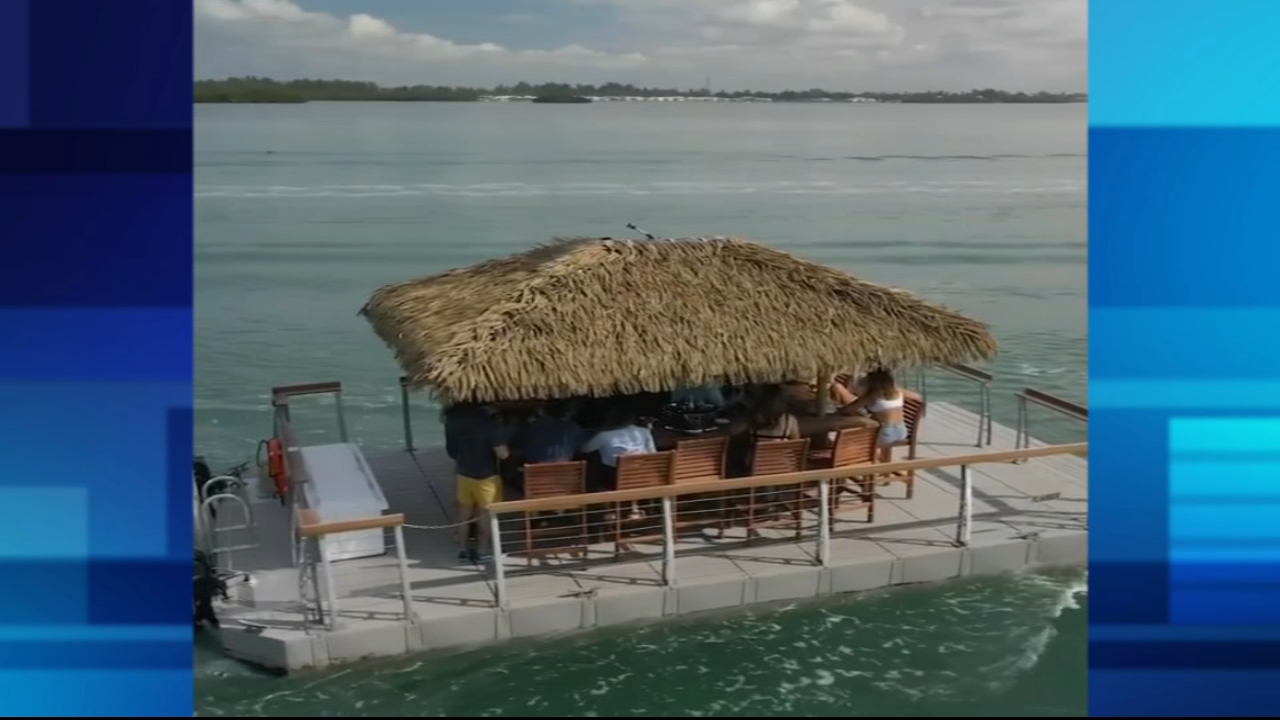 -Wildwood unveils major new development project. Click Here for more details.


-MudHen Brewing & Restaurant, one of the most popular restaurants in the Wildwoods, is expanding. Plans call for a second floor addition, a large dining patio, and a 1,200 square foot canning line on the west side of the building.

-State to provide $4 million to help repair Wildwood Boardwalk, per meeting between Mayor Byron and Governor Murphy. The money will be spread over 5 years, centered on 26th-Oak Ave and Lincoln-Montgomery Ave.
-City-county partnership between Cape May County and Wildwood sparks major development: with numerous financial incentives, developers are buying large sections of historic Pacific Avenue, a first of its kind program in the county.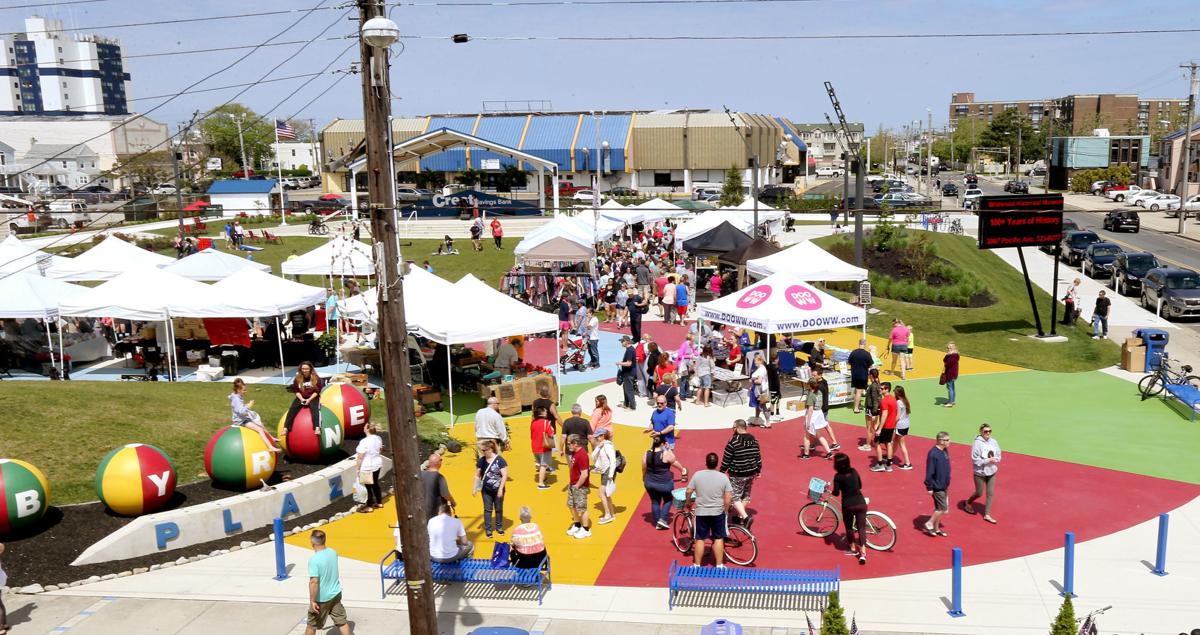 -Stone Harbor moves ahead with replacing the Beach Patrol Station and restroom facilities. In 2019 the idea was floated, but appears to be picking up momentum with use for Summer 2022 the goal. Construction could begin this fall and $2.1 million has been is the budget.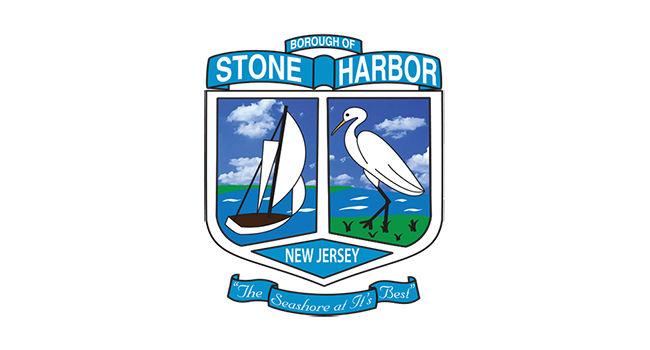 -Local brewing powerhouse Cape May Brewing Co. has entered the hard-seltzer category with their Cape May Hard Seltzer, a 12-can variety pack featuring four flavors: grapefruit, black cherry, watermelon, and mango.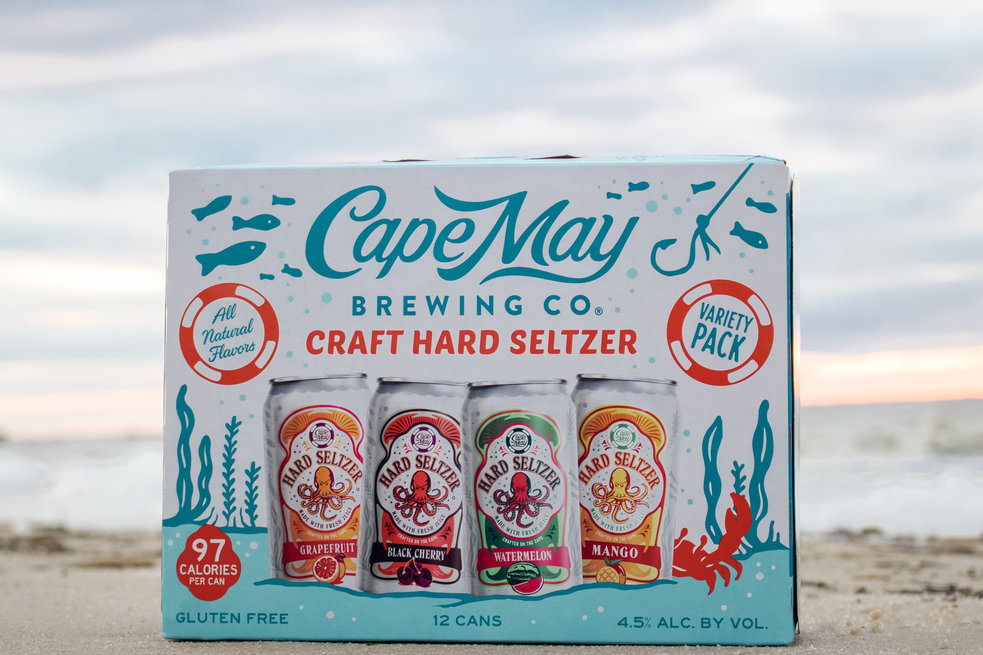 Physick Estate Scavenger Hunt
Continues Through July 31, 2021. Call to Confirm Times.
Have an adventure the whole family will enjoy at the 1879 Emlen Physick Estate! Use our map to explore the grounds and find the answers to questions about the Physick family and life in Victorian times on this educational scavenger hunt. Turn in your answer sheet at the Carriage House Museum Shop and receive a prize! Available daily at the Hill House office or the Carriage House Visitors Center at the Physick Estate, 1048 Washington St. and at the Washington Street Mall Information Booth.