Saturday, April 3, 2021 / by Teresa DiPeso
Who doesn't need a mental boost in the home after the dumpster fire that was 2020? To help make this year lighter and brighter, consider a healthy dose of kindercore.
This childlike design aesthetic is trending big-time for good reason: Its signature bright, primary colors plant us squarely in a much happier place.


"I literally have a client right now who is fully embracing this design look in his home, and I also did a show house in this concept several years ago," reports Ana Cummings of ANA Interiors.
But is this look really for adults—or just for kids?
"Frankly, it's Fisher-Price for the adult market," says Beverly Solomon of the eponymous design firm. While living among Lego- and Duplo-inspired hues isn't for everyone, kindercore may be exactly your cup of tea if you're game enough to try big splashes of bold color.
Here's more about kindercore, including its roots, which rooms are best suited for this whimsical decor, and some words of warning so you don't end up with a house that looks like it could double as a circus tent.


What is kindercore? A brief history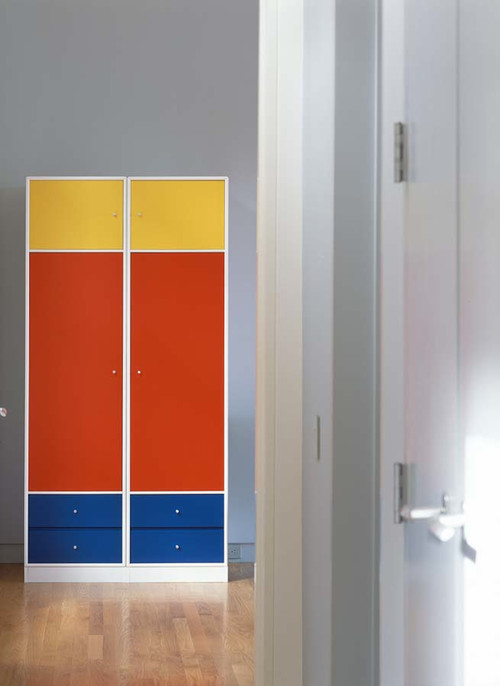 Kindercore has its roots in the German word for children (kinder) and comprises mostly primary shades and playful, curvy furniture. While this trend is quite new, dating to the 2010s, the style hints at the hues favored by the 20th-century Dutch artist Piet Mondrian as well as his famous colorblocking techniques.


Kindercore can also be viewed as a reaction to stark, modernist decor schemes.
"It follows the natural progression of not being able to resist adding stuff to minimalist rooms, the need to brighten up our decor during the recent lockdown, and the comfort one gets when going back to childhood looks," says Solomon.


Kindercore isn't for everyone—or for all spaces in the home.


"It speaks to highly creative, vibrant people," says Cummings. "And it really works in some spots, because you simply cannot be depressed in a room filled with fun."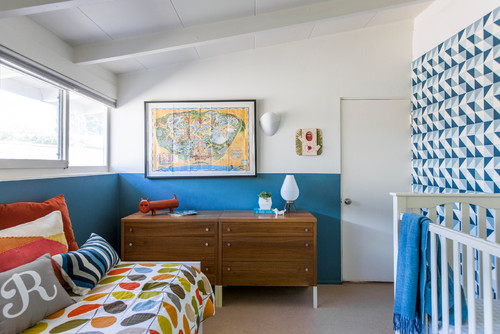 Family rooms, great rooms, and, of course, children's bedrooms are all ideal candidates for the bright grade-school shades and curvy pieces that are the hallmarks of kindercore design.


"If you have a midcentury modern home, a minimalist condo, or even a new modern reproduction, these houses are perfect for this treatment," says Solomon.
Keep in mind that you don't have to stick with primary colors.
"Kindercore can also mean other shades that you gravitate toward and think would work well in a space, as long as you keep the 'more is more' feeling as part of your design mandate," says Cummings.


Kindercore ideas for the home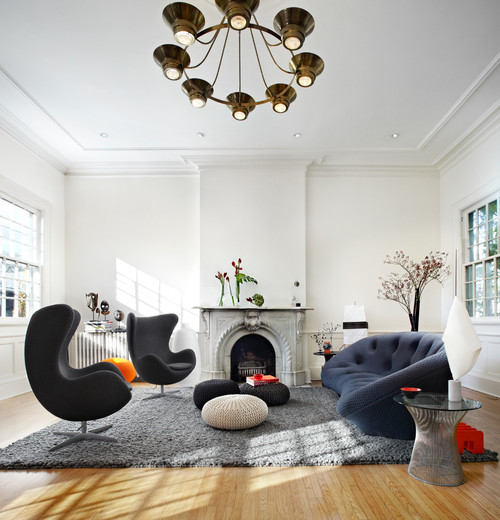 Low round poufs, swoop-backed sofas, and balloon-shaped elements are the driving force behind kindercore furniture.


"Chubby is perhaps not the best descriptor, but bubble shapes, whether chairs, stools, or art, like pieces from Roy Lichtenstein and other pop artists, will definitely fit the bill as they're comfortable, modern, and fun," says Cummings.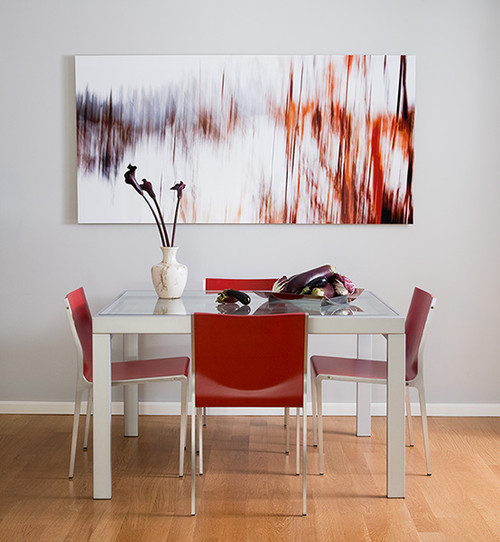 The vibe you're seeking should be fun, young, and uplifting, but this doesn't mean you need to shop for looks "right out of Pee-wee's Playhouse," says Solomon.
For a streamlined, chic feel, try lacquer, whether on chair backs, cabinet fronts, an armoire, or a solitary wall. You'll gain a bright pop of red or yellow with just a small commitment.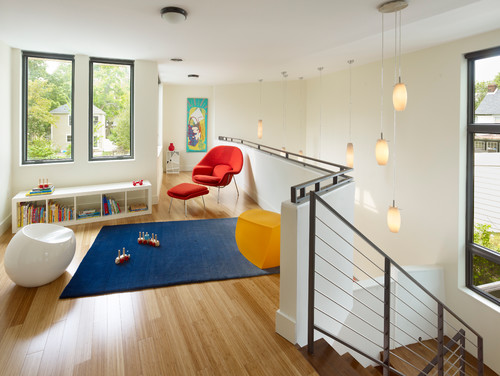 Another space to try kindercore: "A hallway or transition space, which is a great opportunity to inject some playfulness," says Cummings. A wide stair landing is a possible candidate, especially if you transform it into a small play space or reading nook for the youngsters.


And if you can get your hands on some thick, molded plastic furniture from the '60s, grab it, says Solomon: "It's still out there for chump change at resale shops, and some of it is very collectible and valuable."


Still, don't let kindercore get out of hand in your home.


"While I love an eclectic mix, I don't recommend over-the-top kid stuff in the parts of your house that are open to guests," Solomon adds.
If you're looking to combine two trends in one, colorblocking and kindercore are an excellent pairing.


Colorblocking is an easy DIY home paint project that can be used on cabinets, walls, doors, and ceilings. Try colorblocking with kindercore colors in an all-white space for a shot of personality or to highlight a room feature such as an arched doorway, dormer, or other cutout wall feature.