Saturday, December 19, 2020 / by Teresa DiPeso
The kitchen is the heart of every home—especially during the holidays. And despite the weirdness of this holiday season, a little fresh kitchen decor is always a great way to spruce up the space and make it feel more festive.


Whether your kitchen needs a full overhaul or just a few accent pieces, we've got you covered with this weekly roundup of our five favorite trending looks from Instagram.

Ready to put a little holiday magic back into your kitchen? Keep scrolling.

1. Snow-white lampshade pendant


No matter the color scheme of your kitchen, a set of snow-white pendant lights like these ones from @citrineliving are sure to brighten things up and give your space that fresh-start look.


"White lampshades are perfect because they match any decor, allow plenty of light through, and create the texture that spaces need," says Daniel Javor of Next Luxury. "Pendants are worth adding to your room because they create an extra layer of light that elevates the room's feel, giving it that high-end design look."
2. Industrial bar stools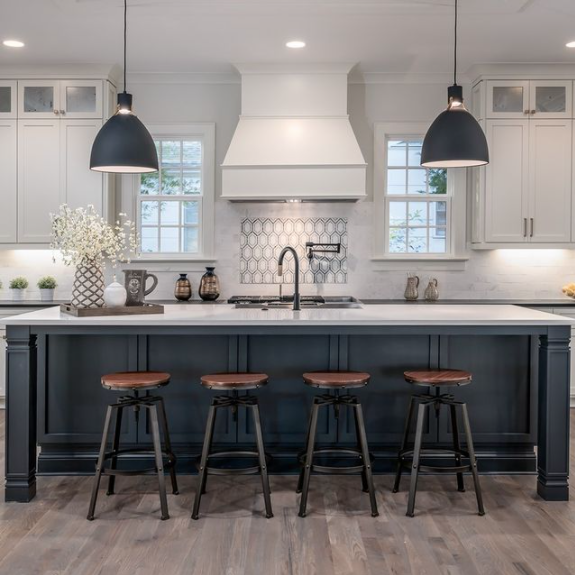 Bar stools are a great way to give your kitchen an upgraded look with minimal effort, which is one reason we love these chic industrial bar stools from @pikeproperties.
"Whether you're looking to add masculinity or a little bit of farmhouse rustic charm, the industrial-style stool can add a nice focal point and functionality to any kitchen," says designer Bree Klipfel.

"This trend is super popular for the way it mixes modern and vintage, and for how it brings that old-world charm to any kitchen."
Get the look: Add some modern-meets-vintage charm to your kitchen with these Pittsburgh adjustable bar stools.


3. Rustic farmhouse island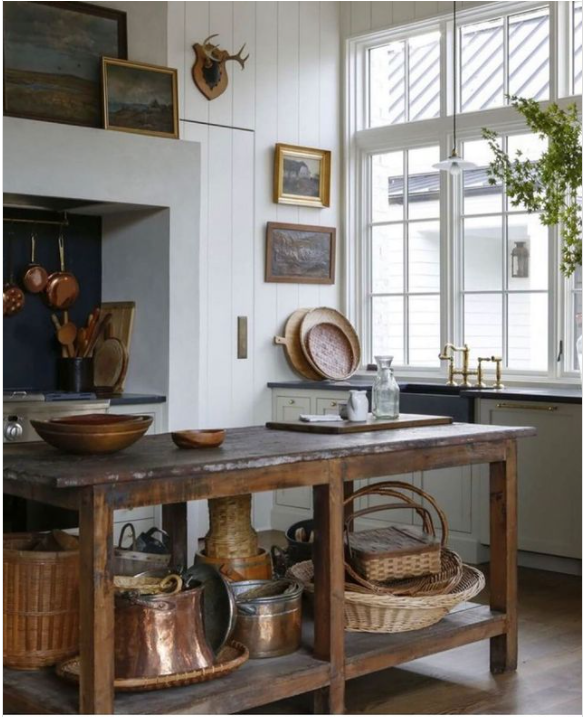 Speaking of rustic, you can get your farmhouse fix with a kitchen island like this one featured by @sabbeinteriordesign.
"Kitchen islands provide so much extra workspace and storage," says Javor.

"However, remodeling your kitchen to add one is a huge project, which is why a farmhouse table island is such a perfect compromise. Look for one on wheels so you can move your island about for more versatility."


4. Intricate floor tile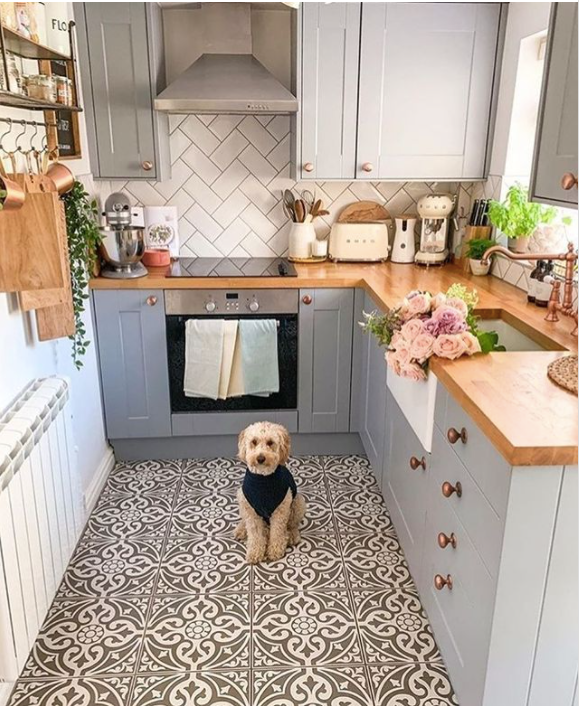 There's floor tile—and then there's this inspired, intricate floor tile from @acorn_cottage_. Easy to install, a bold and beautiful tiled floor might just be your ticket to a brand-new style this season.


"A bold floor tile is an easy way to bring life to the room," says Javor. "Since it's on the floor, it won't take away from your decor theme, and the intricate pattern works well in small spaces. To make this trend work, consider the size and shape of the tile in addition to the size and intricacy of the pattern—both should be well-balanced."
Get the look: Check out this gold hex tile.


5. Winter vignettes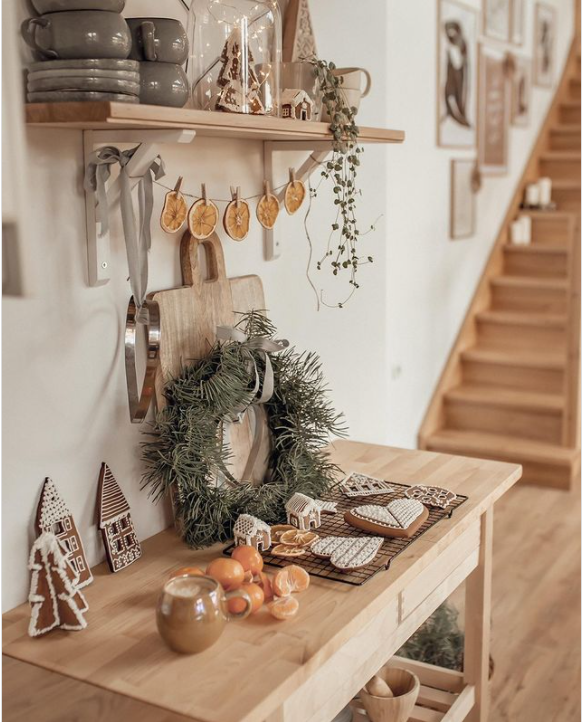 Small but mighty, winter vignettes are an easy and fun way to spruce up your kitchen without breaking the bank—and we love this one from @mazale_.

"When decorating for the holidays, the kitchen is easily forgotten," says Klipfel. "Adding these little vignettes carries that festivity into the hub of your home.Try a little sprig of spruce in a vase, wreaths in front of your cutting boards, or some windowsill candlesticks wrapped with garland."

Contact me today to help you or someone you know buy, sell or rent at the Shore!

Call or text 609-780-1434