Tuesday, August 22, 2017 / by Teresa Dipeso
Studies show 1.5 million homeowners who were negatively impacted by the housing crisis could re-enter the housing market between 2016-2019.


Housing Wire analyzed data from the US Bankruptcy Courts and revealed that 6 million Americans will have their bankruptcies disappear off their credit reports over the next five years and that this could "possibly send a flood of more home buyers into the housing market."


The chart below shows the total number of bankruptcies filed by year in the US over the last 10 years. The light blue bars represent over 3.3 million people who have already waited the 7 years necessary for their reports to no longer include their bankruptcies.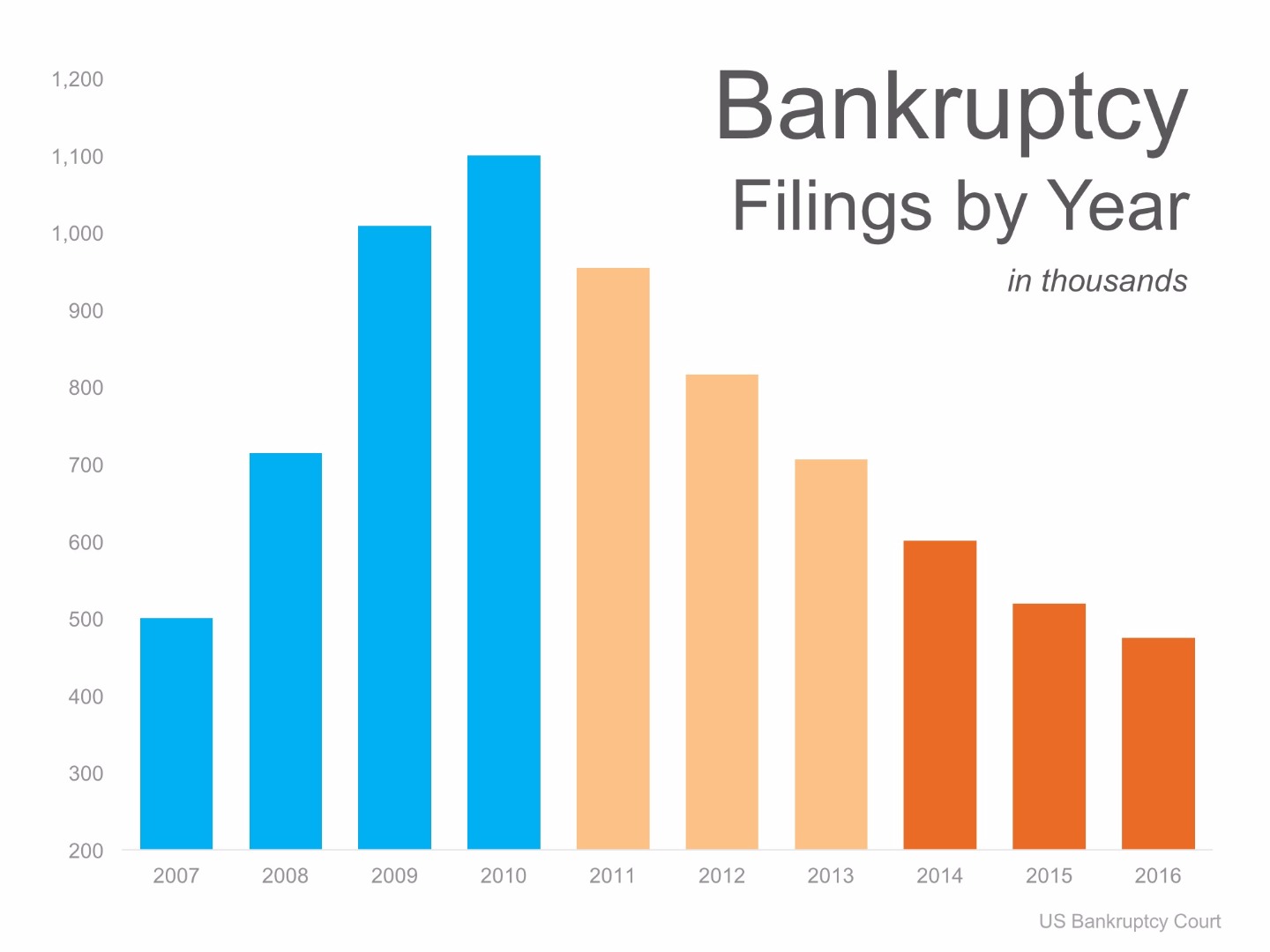 How would this "send a flood of more homebuyers into the housing market"?


In 2010 the number of chapter 7 bankruptcies increased to nearly 1.14 million. Now, 7 years later, they will begin to fade from credit histories, enabling prospective buyers to become homeowners again once their credit scores improve.


The home ownership rate has the opportunity to increase drastically over the next few years with all of these boomerang buyers returning to the market.


Bottom Line


If your family was negatively impacted by the housing bust, here is the light at the end of the tunnel. You may be able to purchase your dream home faster than you think.


But don't wait! Inventory levels are the lowest they've been in years and more buyers purchasing homes will cause prices to increase further.

Call our team to help you find your new home at the Jersey Shore!