Monday, August 8, 2016 / by Teresa Dipeso
Disney's Beauty and the Beast Jr., Aug 11-13, 7:30pm at the Middle Township Performing Arts Center at 212 Bayberry Dr in Cape May Court House
The Middle Township Performing Arts Center is a bit of a hidden gem, right off shore from the Wildwoods and Stone Harbor. This venue is equipped with stadium seating, a large stage, and exceptional lighting and sound. Come see Disney's beloved classic performed as a musical, with original adaption and direction. A can't miss for the young and old alike, especially for the price! $12 for adults, $10 for children. For tickets and more information, call 609-463-1924.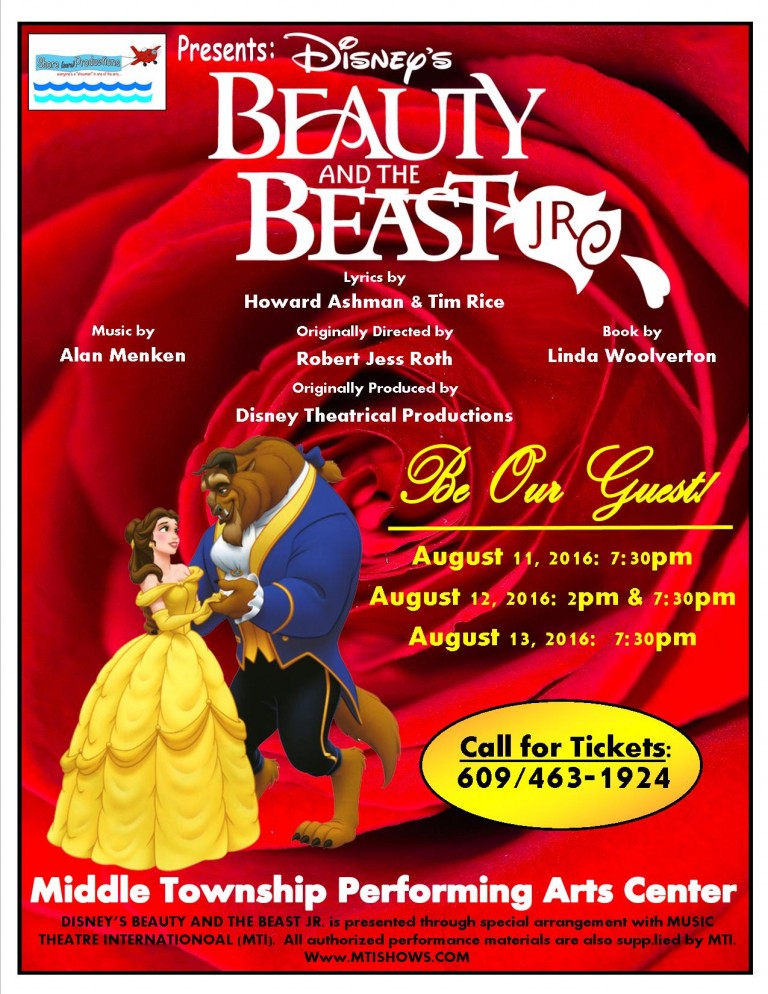 Nature and Wildlife Show, Sunday, Aug 14 at 7:30pm, Cape May Convention Hall located at 714 Beach Ave in Cape May
Steve Serwatka will present the New Jersey Nature Program. Come on by and see Steve as he explains his efforts to save and rehabilitate wildlife. You can expect him to bring along some of the animals he has rescued for you to meet! This is a FREE program and great, educational fun for all ages.

Classic Car Show and Cruise, Sat & Sun, Aug 13-14, 11:00-3pm, Historic Cold Spring Village, located at 720 Rt 9, Cape May, NJ
If you've never been to Cold Spring Village, one of Cape May County's underrated treasures, this is a great excuse to check it out. Classic cars and trucks will fill the village this weekend. If you've got family members who aren't as into autos as you, they will surely love the Village itself. Take a trip back in time, to colonial New Jersey and make a connection to the past through educational, interactive, hands-on family friendly activities and sights. Stroll along the 30 acres of shaded lanes, visit 26 historically restored buildings where you can learn about "the age of homespun". Tickets are $12 for adults, $10 for children 3-12 and children under 3 are free.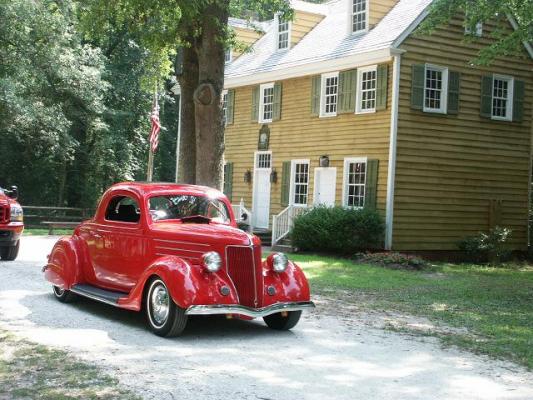 Stone Harbor Surf and Turf 5-Miler, Sunday, Aug 15, race begins at 8am at 80th St. and the Beach in Stone Harbor
Come out and show what you've got at this one of a kind race in Stone Harbor. The first 2.5 miles are run on the beautiful, golden beaches and the second 2.5 miles are run on the nicely paved roads. The Competitive Runners will start first, followed by Fun Runners and lastly the Kids group. Also, there is a team-relay aspect which allows you to run one half, and then tag a partner to do the other half. So, whether you're out to set a world record, just to have fun, or you're 8 years old, this race is for you! Registration is from 6:30-7:45am. To register online, visit 7milesports.com. At the site you will find parking and more race details, also.

Concerts Under the Stars Series, Saturday, Aug 13 at 8pm, located at the Lou Booth Amphitheater, 2nd & Ocean Avenues in North Wildwood


This is one of the best venues for outdoor live music at the Jersey Shore, especially if you don't feel like lugging around a beach chair! Enjoy Robert Eric's Billy Joel Tribute Band this Saturday night at this FREE concert in North Wildwood, with bench seats. Take in the sunset while hits like Piano Man, New York State of Mind, Uptown Girl ring out into the summer air. Sing and dance along while summer's still here!