Tuesday, February 28, 2023 / by Teresa DiPeso
TheDigestOnline.com just released their "Guide To New Jersey's Brunch Spots" and named the best options in North, Central, and South Jersey. In the South Jersey category, it's no surprise to find the beloved Mad Batter restaurant, located in the historic Carroll Villa Hotel. The Mad Batter has been serving up great food in a unique setting since 1976. The hotel was built in 1882! (Search All Cape May & Shore Homes For Sale Here)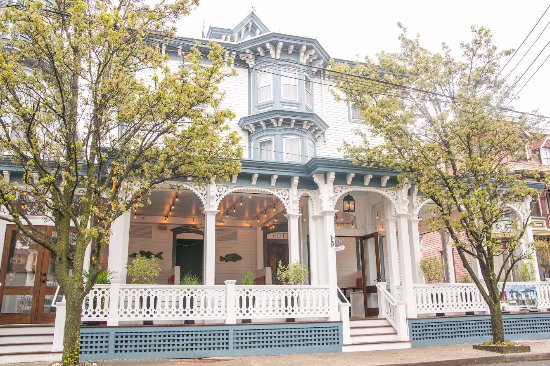 Here is what TheDigestOnline.com had to say:
Who doesn't love brunch? Chatting with close friends over a hot cup of coffee, munching on delicious food. I think we can all agree, it's the perfect weekend outing. Plus, we can enjoy a cocktail at 10 a.m. without any judgment! While New Jersey may not have invented brunch (we can thank England for that), it is still filled with unique, must-try spots. Whether you are looking for a traditional Eggs Benedict or are craving a club sandwich, here are our favorite spots for the best brunch in New Jersey.
The Mad Batter – Cape May, NJ
The Mad Batter is located inside of the Carrol Villa Hotel in historic Cape May and is the go-to destination for breakfast, lunch and everything in between. As the name suggests, pancakes, waffles and French toast are in abundance here, but the pizza and vegan options are not to be missed. Come here if you're looking to enjoy a delicious meal in an incredible atmosphere.
---