Saturday, April 23, 2022 / by Teresa Dipeso
Sea Isle City is switching from tropical palm trees to long-lasting crepe myrtles to spruce up the main entryway into town.
Altogether, 38 crepe myrtles featuring beautiful pink blossoms will adorn the John F. Kennedy Boulevard corridor this summer.
"Crepe myrtles are well known as a tree that can sustain itself along the Jersey Shore," city spokeswoman Katherine Custer said in an interview Wednesday.
Sea Isle has struggled to find the right types of trees that are hardy enough to withstand the punishing winds and salt air.
Previously, the city experimented with trident maples and sweetbay magnolias to beautify the JFK Boulevard gateway. However, they fared poorly in the shore's salty and windy environment. Many of them died off or were reduced to scraggly, leafless skeletons – hardly leaving a good first impression on visitors arriving in Sea Isle.
In a bit of whimsy, Sea Isle replaced the maples and magnolias last summer with 40 palm trees. With their vibrant green fronds swaying in the breezes during the summer, they created a tropical-like setting reminiscent of Florida or the Caribbean islands.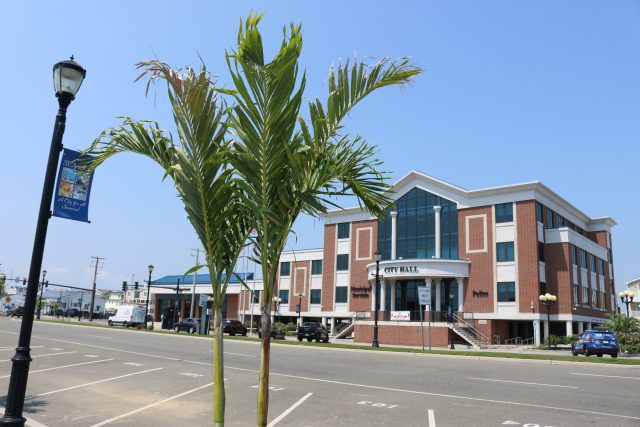 "While we loved the palm trees, we're looking for trees that we will have for years to come," she said of the crepe myrtles. "We anticipate they will do well."
The trees, supplied by the city's Environmental Commission through T-shirt sales over multiple years, will be planted in the next week and formally dedicated on April 29 during Sea Isle's Arbor Day celebration.