Thursday, July 13, 2017 / by Teresa DiPeso
Owning a home and making mortgage payments is like putting money in the bank. Barring a market reversal, that nest egg of equity in your home will grow and grow. And for most homeowners, their house is their largest asset—which means there's a lot of money at stake when it comes time to sell.
Want to get as much money back as possible from this big-ticket investment? Of course you do! So avoid doing these nine things when you put your home on the market.


1. Ignoring your agent's advice
Although you don't technically need to use a real estate agent to sell your home, hiring one can help you get more money in your pocket.
A good listing agent can assist you with pricing your home, marketing it, negotiating with buyers, and guiding you through the closing process. That's a lot of responsibility—and you might feel slightly uncomfortable putting your faith in a stranger's hands. However, because your agent has a fiduciary responsibility to look out for your best interests, you need to trust the person's advice. So, if your agent says to do something—like make a price reduction—you should do it, says Daniel Gyomory, a real estate agent in Northville, MI.


2. Neglecting important repairs prior to listing your home
Most home buyers will require a home inspection contingency. But that doesn't mean you should wait for the home inspector to tell you what to fix. If your home has noticeable flaws, go ahead and ask your agent whether you should address them before putting your house on the market.
"Something as small as a leaky kitchen faucet can be a red flag to a buyer, since the person might assume there are bigger issues with the home," says Gyomory.


3. Being restrictive with showings
You want the greatest number of potential buyers to see your home, says Bellevue, WA, real estate agent Holly Gray. Hence, you need to be extremely flexible when responding to showing requests, says Gray. (Read: Be ready to leave your house at a moment's notice.) Bear in mind that if you decline a showing, the buyer might not come back—and you could potentially lose out on a great offer.
"Expect little privacy when selling your house," says Karen Elmir, a luxury real estate agent in Miami.


4. Failing to keep the house tidy
To be prepared for last-minute showing requests, you have to keep your home relatively clean, neat, and organized at all times.
"Your home should look as much like a model home as possible," says Gray. In other words, try your best to make the place look spotless (or close to it) before buyers arrive.


5. Being present for showings or open houses
Home buyers are already apprehensive about touring a stranger's property, so don't make things even more awkward by sticking around for open houses or showings. Buyers need to be able to envision your home as their own, which can be difficult to do if they see you hanging around the house, says Danielle Schlesier, a real estate agent in Brookline, MA.


6. Letting a pet spoil your sale
Even though you love your pet, a home buyer might not feel the same way. Also, dogs, cats, and other animals often leave behind a bad odor, which can be an immediate turnoff.
Plus, "some home buyers are allergic to pets," says Gyomory. So, instead of crating or confining Fido to a special area of the house during showings, take him with you for a walk while buyers are viewing your home. Even better: Drop him off at Grandma's house for an extended stay while the home is listed for sale.


7. Reviewing offers with a closed mind
Many people form an emotional attachment to their home. But don't let those feelings cloud your vision, especially when you receive offers. In an ideal world, you'll nab a full-price (or higher) offer for your home, but be willing to negotiate if you receive an offer that's below list price.
"Some people will have their mind made up that they won't take a dollar less than their asking price," which can kill a potential sale, Gyomory says. Trust your agent to negotiate on your behalf to help you get the best deal.


8. Balking over requested repairs
No matter how well you've maintained your house, a buyer's home inspector is going to find issues with the property. Be prepared to make repairs during the home inspection negotiation period—or at least offer the buyer credit at closing.
Whatever you do, "don't fight over a few hundred dollars," says Gyomory.


9. Overlooking closing costs
While home buyers shoulder the lion's share of the closing costs, home sellers still chip in a good chunk of cash at settlement—roughly 1% to 3% of the home's final sales price. Unfortunately, many sellers don't budget for closing fees. In fact, "a lot of sellers only look at their agent's commission" when calculating their closing costs, says Gyomory.
As a home seller, you can expect to be responsible for these closing costs:
A closing fee, paid to the title company or attorney's office where everyone meets to close on the home
Taxes on the home sale
A fee for an attorney, if the home seller has one
A fee for transferring the title to the new owner
Pro tip: After you sign a sales contract with a home buyer, ask the buyer's title company for an estimate of what you'll have to pay at closing, so that you can budget appropriately.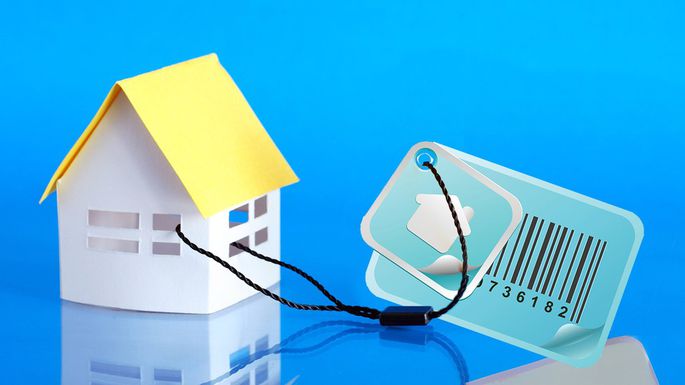 courtesy of realtor.com