Sunday, April 4, 2021 / by Teresa DiPeso
The six additional weeks of winter predicted by Punxsutawney Phil have come and gone—and aside from a few cold snaps here and there, it's safe to say that spring is most definitely here. And we couldn't be more excited to head out into the fresh air and prep our backyards for enjoying the warmer weather.
But after spending what felt like the longest-ever winter indoors, you probably need to show your interiors a little love, too. If you're ready to spruce things up inside as well as out, then you're in luck: We've called on our favorite designers from all over the country to round up this season's hottest decor trends.
No matter how committed you are (or aren't) to making big, bold, and beautiful changes this spring, you're sure to find something inspiring on this list. Here are five trending looks we can't get enough of this season.


1. '1980s revival style'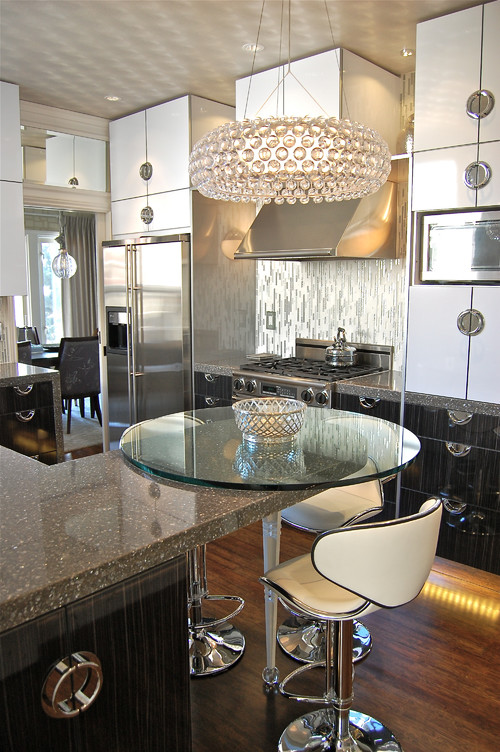 What goes around comes around—and that's definitely the case with the uptick in '80s decor. It's something Alessandra Wood of Modsy calls "1980s revival style."
"Interior design in the '80s was all about wealth and opulence, pulling inspiration from art deco ideology and minimalist style," says Wood. "We can see this now in the use of brass and lacquer, sculptural forms, and glass and stone with high-shine finishes and sparkling new materials."
You can bring that "Dynasty"-era glam into your space by shopping this glass-top pedestal dining table from Wayfair.


2. Raw wood furniture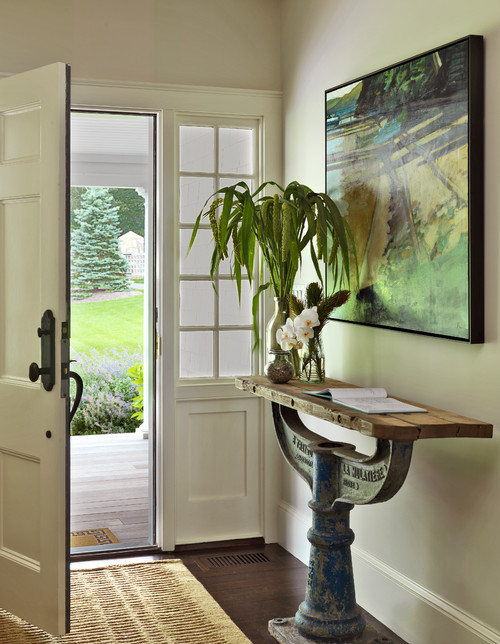 Not all spring trends are polished and shiny, as we can see from the recent resurgence of all things raw wood—particularly interior accent pieces.
"Raw wood for spring decor is bringing all sorts of organic beauty to the home," says Michelle Harrison-McAllister of Michelle Harrison Design. "Keeping these materials raw and untouched with all their imperfections adds to the artistic style of the piece, whether it be furniture or art, plus natural wood tones will complement nearly any decor style."
Get your space organized, artsy, and spring-ready with this solid-wood lift-top sled coffee table.


3. Textured pottery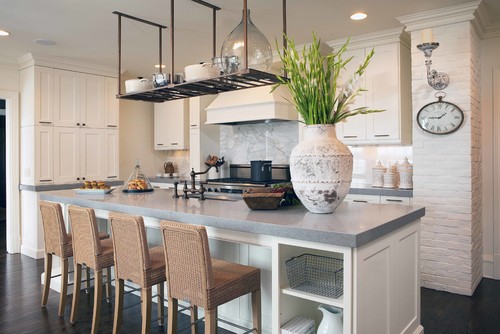 Another earthy and tactile trend we're loving this season is textured pottery.
"Textured ceramics and pottery are adding an extra bit of subtle dimension to the home decor," says Harrison-McAllister. "The lines and grooves of decorative bowls and vases make a statement piece on their own as sculptural art or to be filled with flowers and greenery. It's a subtle addition with a big impact."
Shop these Massimo flower vases or this rustic turquoise ceramic for that big-impact look.


4. Circular and scalloped furniture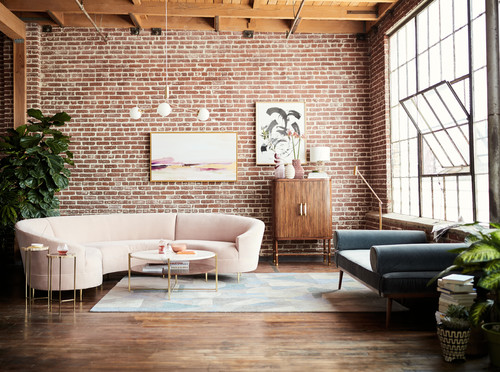 Barring actual scallops, there's pretty much nothing you can't do with scalloped-edge decor this season. Chairs, lampshades, sofas—you name it.
"It's time to embrace curves," says Anna Brockway of Chairish. "We're particularly adoring scalloped seating and serpentine S curves this season."
Check out this silver orchid seashell chair or this asymmetrical serpentine sofa to bring some curvy comfort into your space.


5. Plaster accents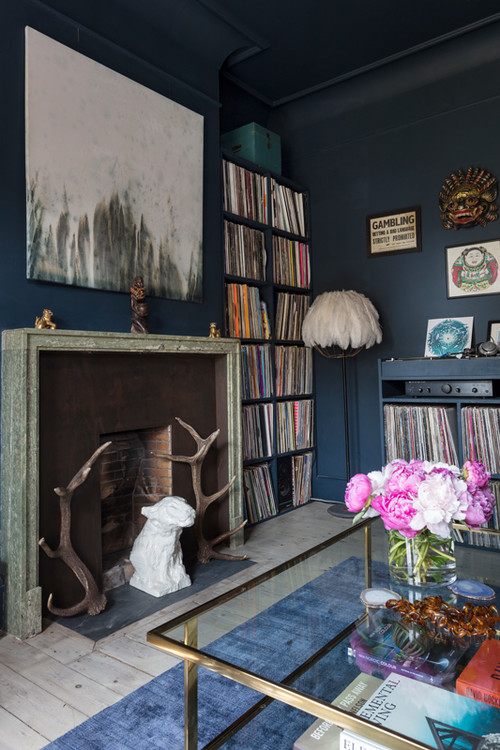 Plaster accent pieces are just one more way the design world is bringing a fresh take on texture this season. But we're not talking about the plaster you've seen in your kids' art classes. This season's plaster accent pieces are more like high-end sculptures and art pieces you'd find in a museum—and designers like Brockaway are here to sing its praises.
"Chairish shoppers love plaster for its chalky finish and sophisticated wit," says Brockaway. "Look for trompe l'oeil pieces or simple geometric forms to get the look."
Be bold this spring season with this classic Greek bust, or keep things a bit more casual by picking up one of these plaster-white shell corbels.