Saturday, February 6, 2021 / by Teresa Dipeso
With six more weeks of winter still ahead (thanks for nothing,Punxsutawney Phil!), what better time to make your living room the cozy haven it's meant to be?
If your great room could use some comfort and warmth, never fear—we're here, as always, to provide you with much needed decor therapy. We scrolled through what's trending on Instagram (so you don't have to) and picked out five living room looks that are so cozy you'll think you've been transported to a restful cabin retreat. Plus, we've got all the details on how you can get the look and elevate your space into a cabin-chic dream.


Sound like heaven? Go ahead and read on, from the comfort of your couch, of course.

1. Rustic two-tiered table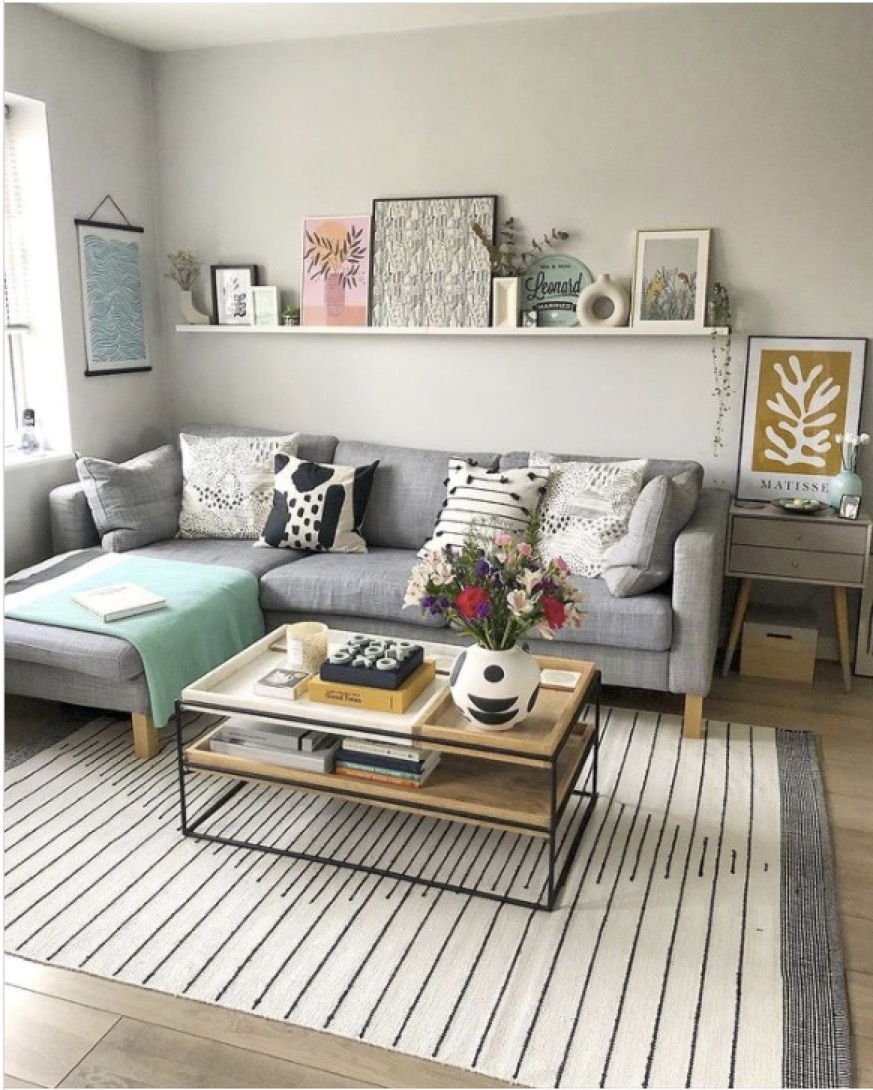 Whether your poison be mystery novels, magazines, or even crossword puzzles, you're going to need the extra space to store all those books this winter—and this rustic two-tiered coffee table from @nest_number_9might just be the perfect thing.
"Maximizing storage is always top of mind for those wanting to make the most out of their space, both small and large," says Devin Shaffer of Decorilla.
"Two-tiered coffee tables are a little design secret that bring both form and comfort," says Shaffer. "Our clients love to have the option to showcase their favorite decor items on the lower shelf and then utilize the top for beverages and items that have an everyday use."


2. Classic shag rug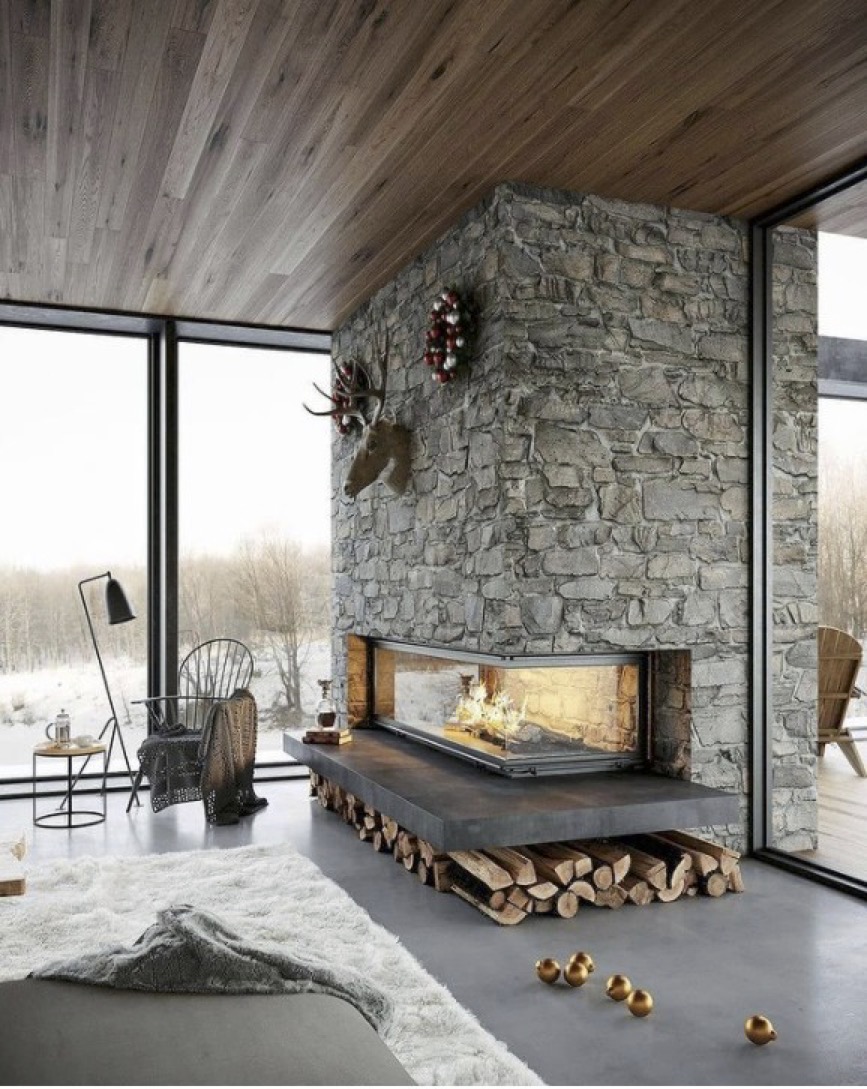 Cozy up by the fire (or TV) on those cold nights with a classic shag rug like this one from @designplusmag.


"There's something about the textural and comfortable touch that high-loom carpets bring, that make us all, no matter our style, want to work this into our homes," says Shaffer. "Perhaps it's just another creature comfort we never knew we needed."
3. West Coast rattan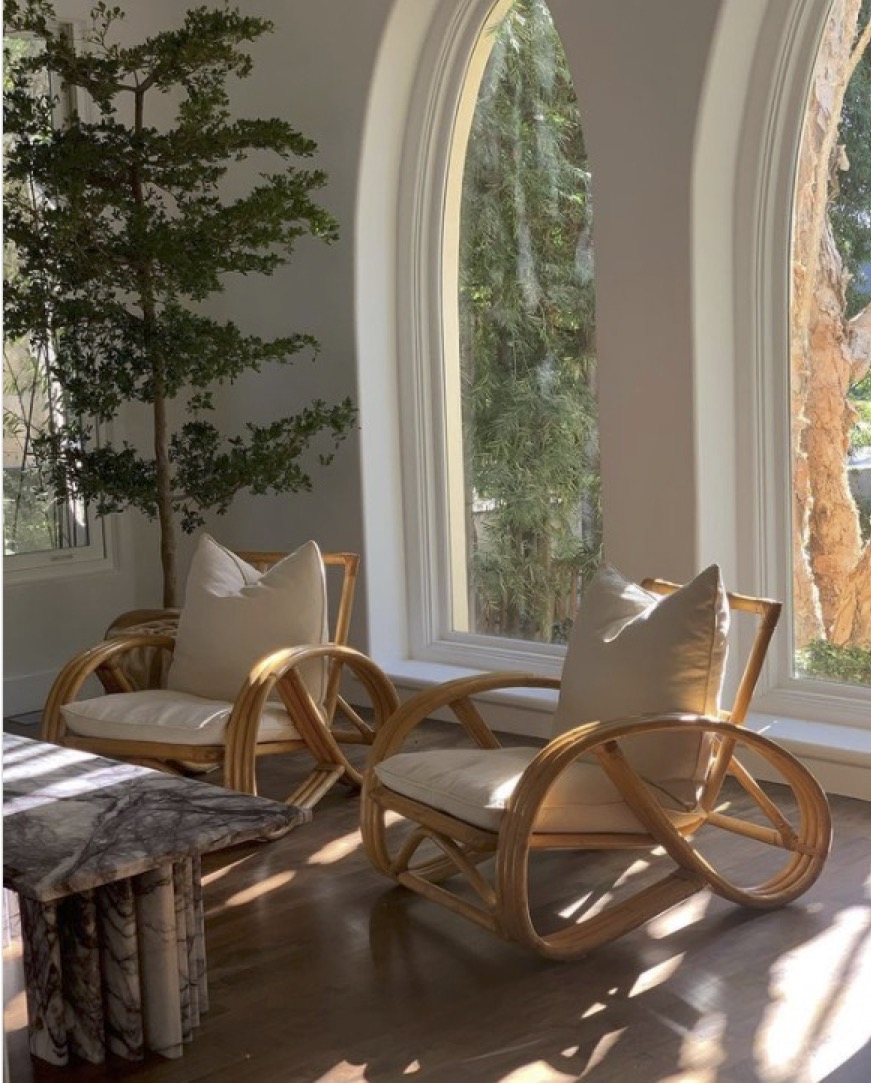 Nothing screams cabin chic quite like furniture made from natural elements—like these rattan chairs featured by @fatifakoorinteriors.


"Rattan and wicker have quickly found themselves moving inside the house and not solely on porches and in sunrooms," says Hannah Van Brunt of Beth Brown Interiors.

"Built to weather storms and wear and tear, the quality of rattan chairs rivals that of upholstery and offers a unique West Coast feel."
4. Wall metallics


If you're looking to turn up the va-va-voom of your living room in one fell swoop, might we recommend a few of these well-placed metallic wall pieces featured by @apieceofmyglamhome?


"The most important step to having a cohesive complete space is art," says Van Brunt. "You can fill your home with wonderful furniture and rugs, but if there's not art on the walls, then it will not feel complete.


"When guiding clients on picking art, I also push them to explore the type of art that they are drawn to," Van Brunt adds. "Metallic or colorful art is a great way to make a wall pop and incorporate other hints of gold or silver you might have in the room."
5. Rough-cut end table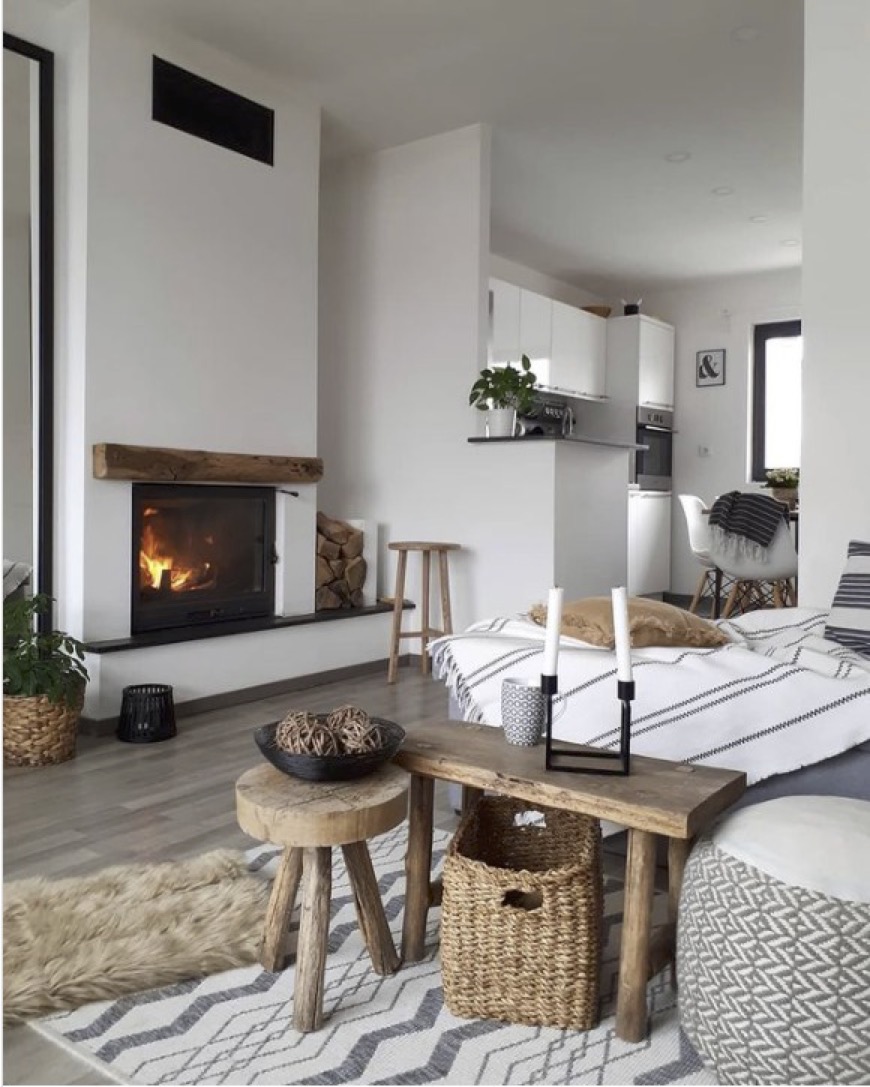 A space can't possibly be considered cabin chic until it has at least a few rough-cut pieces—like these side tables from @tanja__home.


"The pandemic has caused us all to be inside our homes more, and research shows that nature is imperative to one's well-being," says Shaffer. "Aside from houseplants and floral arrangements, organic elements that bring naturalistic touches to a space are helping people reconnect with nature."