Friday, August 7, 2020 / by Teresa Dipeso
People aren't just flocking to the Jersey Shore to sit by the ocean or take a stroll on a boardwalk.
They're buying houses.
But the inventory of available homes for sale isn't keeping up with demand, so real estate agents say buyers are on a mad dash to put in offers, knowing they will lose out if they're not ready to act fast.
"If you're not quick to jump on something, it's going to be gone before you have a second to think," said Jim Mesveskas, director of company development for RE/MAX in Lavallette, Brick, Little Silver and Red Bank.
Several real estate agents said buyers say they are looking to get out of crowded areas because of the coronavirus pandemic, and sellers want to take advantage of record low mortgage rates to get into a larger place that can accommodate work-at-home changes.
"After 9/11, the same thing happened," said Maria Rizzo, an agent who covers Monmouth and Ocean Counties for Coldwell Banker Rivera Realty in Forked River. "We had everybody fleeing the busy areas and coming to the other places where there is a little more space. A lot of my buyers don't want to be in townhomes. They want the space around them."
But hopeful buyers are faced with few choices in Shore communities and other parts of the state.
"High traffic, low inventory, bidding wars," Rizzo said.
In Cape May County, the inventory of homes for sale in June was down 32.7% compared to the same period a year ago, according to New Jersey Realtors, an industry group.
Home prices are reflecting the lack of supply, with the median sales price up 36.7% compared to last June 2019 in Cape May County.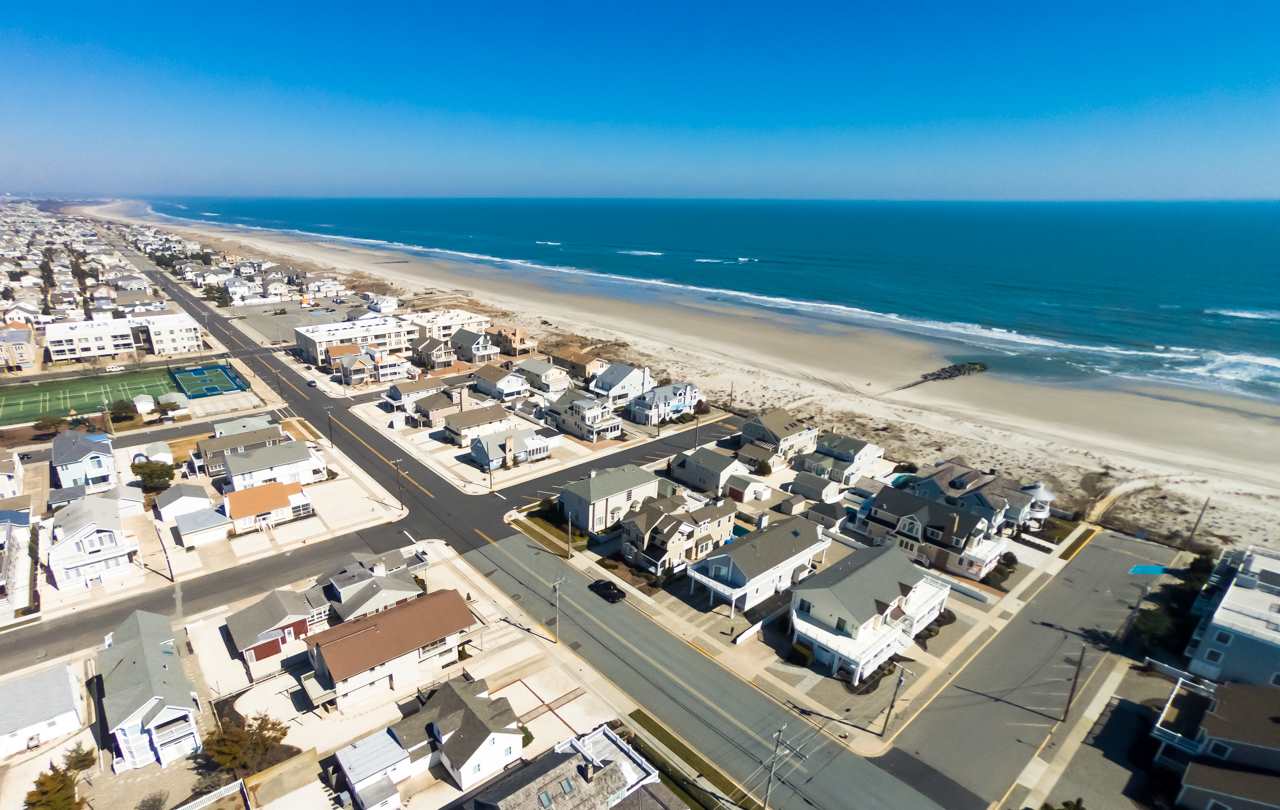 HISTORICALLY LOW MORTGAGE RATES
The Mortgage Bankers Association said buying activity in the last week alone was 21% higher than a year ago, and for the past 10 weeks, activity has outpaced year-ago levels.
The average rate for 30-year fixed mortgage is 3.14 percent this week, according to BankRate.com.
BIDDING WARS, FAST SALES
Agents said there are several reasons why sales are skyrocketing right now.
The pandemic may have slowed business in the early spring, they said, but the realities of coronavirus shutdowns and the ability to work at home has changed where people are willing to live.
Some people rode out the pandemic in Shore homes and decided that's where they wanted to stay, said Allan Dechart, a past president of New Jersey Realtors who works in Avalon, Stone Harbor and Sea Isle City.
He said his greatest number of clients are from the Philadelphia area, but others are from New York City or North Jersey, and bidding wars are the norm.
"When you see a property you like, we tell them you need to make a move now," Dechart said. "Some people think it's B.S. or a sales pitch but it's no lie. Especially in today's world, buyers are looking online and once something comes on the market, bang! It's over so fast."
And then there are the prices. Not only are sellers listing homes at higher prices than usual, buyers, afraid they will lose a home, are willing to pay more so they can put forth the strongest possible offer.
"We've had some agents with homes going $30,000, $40,000, $50,000 over the asking price," Mesveskas said.
He said he's seeing houses with 20 to 25 showings in the first 24 hours, and because of the coronavirus distancing guidelines, there are lines of people waiting to get a look at a property before it's gone.
Rizzo said newly listed properties are in hot demand.
"The cars are lined up and as soon as an agent comes out of a home, another comes in with a new client," Rizzo said. "You can spend a lot of time just waiting."
HOW LONG WILL IT LAST?
Lots about the future is uncertain because of the pandemic, but experts say homeowners are looking at their properties — and their priorities — differently.
Agents said they expected a bump in sales when the state started to reopen, but many said the market is even hotter than they anticipated.
It's going to continue because there is still a large demand that hasn't yet been met.
"As long as interest rates stay low, the demand will be higher than average," he said. "I do think it will be six to eight months before we see not a dip, but a correction, to pull the industry back to where it would normally be at that time."
The work-at-home trend is going to persist for some time, and the virus continues to impact how people think about their lives.


"I have some saying everything is going wrong, so it's time for us to do what we should have done a long time ago," Rizzo said. And the aftermath of the virus may have a lasting impact on home buyers going forward. "The pandemic scared the living hell out of New York City dwellers – especially those with kids. They felt vulnerable, confined and wanted out," Gosselin said. "Home has taken on a whole new meaning."


Courtesy NJ.com