Saturday, March 25, 2017 / by Teresa DiPeso
Sometime in my mid-20s, I decided I wanted to stay in the Maryland area and buy a home.
I could afford a mortgage around $1,500 per month based on my expenses—mostly student loan payments—and salary. If I found the perfect home, I could stretch to afford around $1,750 per month.
As I searched for my future home, I played a financial game with myself. I'd soon be saddled with a $1,500 mortgage, so why not spend like I had one already? Why not pay a "pretend mortgage" before my real one, so I had a better idea of what it would feel like?
When I was looking for a home, I was sharing a two-bedroom apartment with a friend and paying $600 a month, plus utilities. It was a steep jump to go from $600 to $1,500 a month, so playing this game was important.
At the time, I was budgeting using an app, so I knew I could handle the increase.
I could maintain one of my key money ratios, paying less than 30% of my salary to housing. But I still needed to know how it felt. It's one thing to see it in an app and another to feel it.


How 'playing house' worked for me
Every month, I paid my $600 for rent and set aside $900 in savings. As you'd expect, I didn't just transfer money from one account to the other, because who has $900 sitting around? If I did, I wouldn't need to play house!
I had to make adjustments. I contacted my human resources representative to reduce my 401K contributions so I'd have more in my paycheck. I had to adjust my other savings goals as well because I wouldn't be saving as aggressively.
I also started going out to dinner and bars less often. Instead of going out for drinks a few times a week, I limited myself to two nights, on the weekends.
Making those trade-offs became easier — and easier to explain to friends without having to deal with grumbling, because I was making a clear choice. I was cutting some social time because I wanted to buy a house. I wasn't saving money for the sake of it. I had a very good reason: to buy a house.
The housing search took about 18 months, and I played house for only 12 of them, so I had an extra $10,000 or so saved up in my mortgage account. I took that money and put it toward the down payment.
The house ended up having a mortgage that was a little less than $1,500, and after living with the mortgage payment for a year and a half, I had no trouble adjusting to it.
If you're thinking about buying a home or making a similar large purchase, consider playing house first.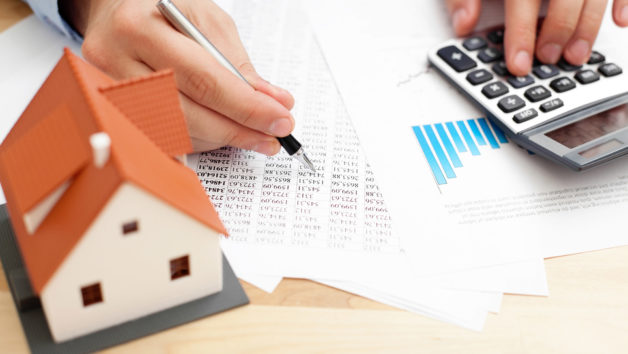 courtesy of realtor.com