Tuesday, July 19, 2016 / by Teresa DiPeso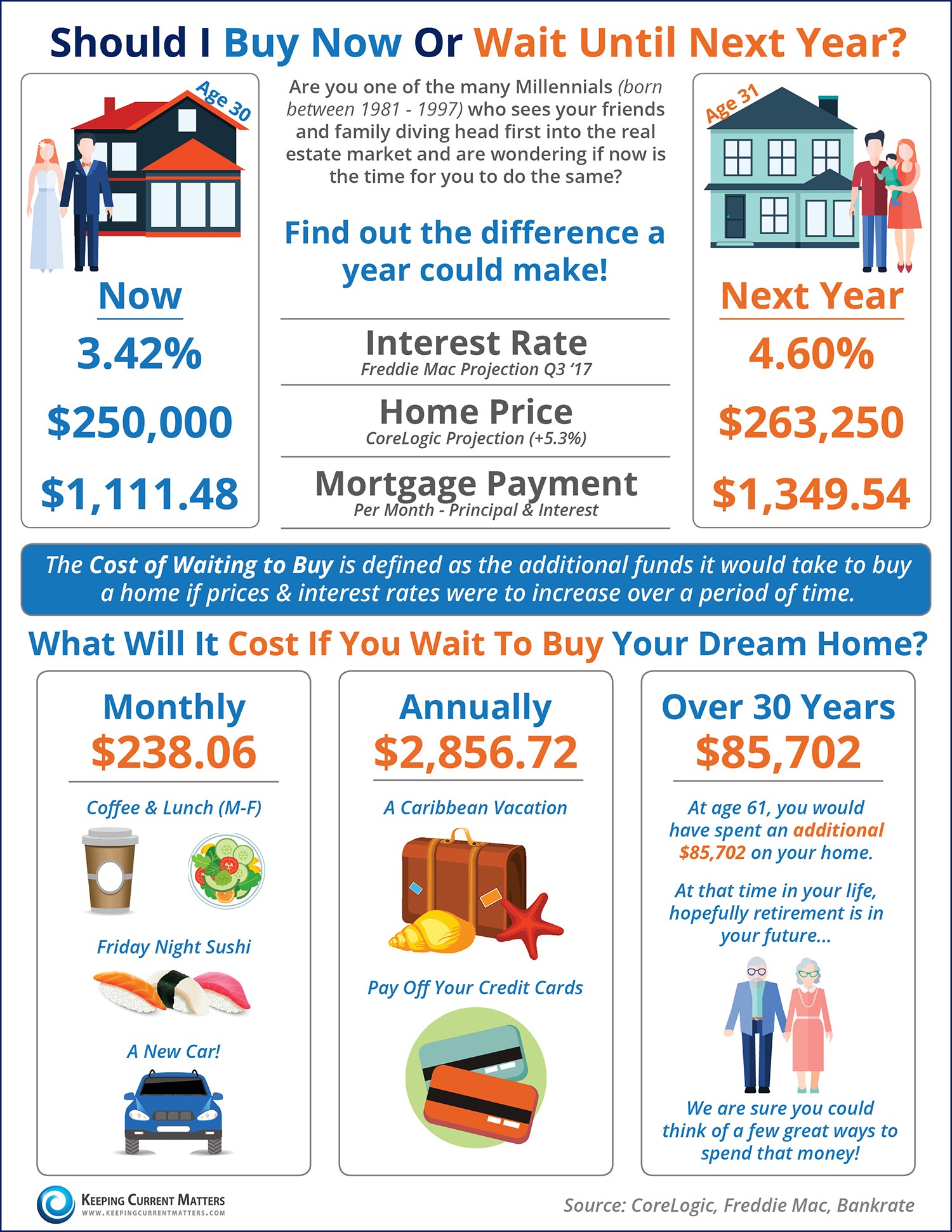 Some Highlights:


The Cost of Waiting to Buy is defined as the additional funds it would take to buy a home if prices & interest rates were to increase over a period of time.
Freddie Mac predicts interest rates to rise to 4.6% by next year.
CoreLogic predicts home prices to appreciate by 5.3% over the next 12 months.
When you are ready to purchase your new shore home, call us! We can help locate the perfect property, assist with financing and make the process smooth and stress free!