Wednesday, July 6, 2016 / by Teresa Dipeso
WILDWOOD – From electronic dance music, to BBQ championships, to corn hole; the Wildwoods are offering a little bit of something for everyone this weekend.
See the following for a round-up of what's happening around the island:


Friday, July 8

BeachGlow Music Festival – BeachGlow music festival will return to Wildwood on the beach at Burke Avenue on Friday, July 8 and Saturday, July 9. The festival will feature several vendors, games, a beer garden, body painters, and a "musical petting zoo," among other activities. The festival will feature of 12 acts including headliners Nico & Vinz, Auiden and Robert DeLong. All proceeds will benefit the "Little Kids Rock" program, which brings music programs, teacher training, and new musical instruments to underserved public schools. The concert is 18 years and up with an ID required to enter. Tickets start at $69 for both days of the festival. Info beachglow.org


State BBQ Championship & Anglesea Blues Festival – The Wildwoods will hold the annual New Jersey State BBQ Champion Ship and Anglesea Blues Festival on Olde New Jersey Avenue in North Wildwood Friday, July 8 to Sunday, July 10. The three-day festival includes live cooking demonstrations, food, and blues music. The festival will run Friday at 4 to 11 p.m., Saturday 10 a.m. to 11 p.m., and Sunday from 10 a.m. to 6 p.m. Info www.njbbq.com or www.angleseablues.com.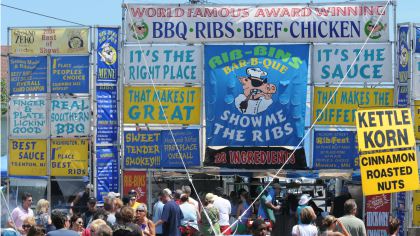 Saturday, July 9


Wildwood Crest Sand Sculpting Festival – Grab your buckets and shovels and head to the Wildwoods beach at Heather Road in Wildwood Crest from 9 a.m. to 2 p.m. The festival will feature an amateur sand sculpting contest, sand sculpture designs, live music, and games on the beach. Registration is free and starts at 9 a.m. Prizes will be awarded to winners in multiple divisions. The contest is organized in conjunction with Can You Dig It Sand Tools and directed by sand sculptor Matt Long. Rain date for this event is Sunday, July 10. Info www.VisitWildwoodCrest.com.

Fireworks – The Fourth of July Fireworks have been rescheduled to July 9 at 10 p.m.

Antiques, Ocean City- SAT. 9 a.m.: If you're crazy for collectibles or ardent about antiques, check out the treasures on display at the Ocean City Historical Museum's fourth annual Antique & Collectible Fair on Sat., July 9. From 9 a.m. to 3 p.m. at the Ocean City Community Center's Atrium and Senior Center (1735 Simpson Ave.), browse vintage china, furniture, and more


Morey's Piers Beach Sports Weekend –Saturday, July 9 to Sunday, July 10 with lacrosse, field hockey, a track meet, and a mile run on the beach planned. Players of all ages will have the chance to experience each sport with competitions taking place on the beach at Schellenger Avenue, north of Mariner's Landing Pier in Wildwood. Three beach sporting events – field hockey, lacrosse, and a multi-event track and field competition – will take place simultaneously on Saturday from 9 a.m. to 5 p.m. Track and field events include pole vault, long jump, triple jump and shot put. A mile beach run will also be held on Saturday at 10 a.m. with medals awarded to top finishers. Info www.moreyspiers.com/events/special-events
Purple Reign band at Crest's Centennial Park – Wildwood Crest's Free Summer Music Series on Saturday, July 9 will feature Purple Reign, a band that covers music spanning several generations. The event is free for all ages and attendees should bring a blanket or a chair. Info www.visitwildwoodcrest.com or call 609-523-0202.


Wildwood Cornhole Tournament – The Wildwood Cornhole Tournament runs Saturday, July 9 to Sunday, July 10 on the beach between Wildwood and Oak avenues. Registration for Saturday's event costs $25 and starts at 11 a.m. All ages can register. The main event will be held on Sunday starting at 10:30 a.m. Pre-registration for two-person teams costs $45, and registration costs $50 on the day of the event. Cash prizes will be awarded. Players must be 18 years or older to participate. Info www.WildwoodCornhole.com.

Tuesday, July 12
The Sensational Soul Cruisers at The Princeton- The 2nd Annual Summer Concert will be held at the Princeton this Tuesday, July 12 as a benefit for local non-profit Friend In Need. Enjoy this lively band as they sing top hits from each decade, and dance the night away to some soul classics! Tickets are $20 and are available at The Princeton. For more information on Friend In Need, click here.

Trial on the Isle- Philadelphia Flyers in Stone Harbor On Tues., July 12, the Philadelphia Flyers migrate to the Jersey Shore for their annual Trial on the Isle excursion. Prospective team members will warm up on the Stone Harbor beach at 96th Street at 9 a.m. After, the prospects will engage in skill- and team-building exercises. At 10:30 a.m., they will move to the Yacht Club of Stone Harbor (9001 Sunset Dr.) for water activities. Kids can join the prospective players at 12:15 p.m. for a "Hooked on Hockey" clinic at Stone Harbor Elementary School (275 93rd St.) followed by an autograph session at 1:15, also at the school. The busy day concludes with a beach volleyball tournament at 3:15 back at 96th Street Beach. $10 admission for the autograph session. Info http://flyers.nhl.com.


Pixar's "Monsters Inc."- Downtown Wildwood Free Family Movie Tuesday, July 12,on the Farmers Market Lot at 3501 Pacific Ave. Guests are encouraged to bring blankets or beach chairs. A rain date for the movie is set for Wed, July 13. Info here.