Monday, April 3, 2017 / by Teresa DiPeso
Sooner or later, while sifting through real estate listings, you'll stumble across a hidden treasure known as a "turnkey home." So what is a turnkey home? At its most basic level, this refers to a place that is ready for you to move in, with no need to make big repairs or improvements.
"Turnkey means no painting, no construction, no renovating," says Cheryl Zarella of Coldwell Banker in Bedford, NH. "Just walk in and start living."


Benefits of turnkey homes
When it comes to houses, there are two types of people: those who don't mind doing a bit of fixing up (and getting a bargain) and those who cringe at the thought of having to change a lightbulb. True turnkey homes are good for the latter.
Zarella says turnkeys are usually most popular with executives or families with young children: "Generally, they're good for anyone, but particularly for busy people who would rather spend their time on their career, their family, or a hobby rather than living at Home Depot."
They're also attractive to investors who don't want to have to update a property before renting it out. Since these homes are ready to roll, all you have to do is find a tenant and you can start making money immediately—a faster real estate return than you'll get flipping homes (where you buy a lemon, fix it up, then sell it for a profit).

Some companies that offer turnkey investment properties will also manage the property for you—finding tenants, collecting rent, and managing upkeep. Their services aren't free, of course, but can be worth it if you prefer to be a hands-off landlord.
As Santa Clara, CA, investor Jay Dao explains on his real estate blog FiFighter, "I don't want to do the research to have to find the right: agent, contractor, repairman, property manager, etc. I seriously just want to leave all the work to the pros. … I just want to collect paychecks."


But turnkey homes have downsides, too
All this convenience, however, comes at a price depending on the property. In general, Zarella says, buyers can expect to pay about as much for an updated turnkey property as they would for new construction.
Steve Shwetz, a broker with Mesa Property Management in Upland, CA, estimates that buyers pay 5% to 25% more for a true turnkey home than a similar home in the same neighborhood that "needs some TLC."
Also, if you're one of those folks who enjoy regular trips to Home Depot and want to have more say in the design of the home, a turnkey may be a bit too easy—and just won't feel like your own place until you've done some work on it.


What to watch out for
The term "turnkey" is subjective at best.
"Using the phrase 'turnkey' in real estate is like using the word 'wholesome' when selling packaged or processed food," says Shwetz. "It can mean many different things to different people. Like beauty, the term 'turnkey' is often in the eye of the beholder."
Generally, turnkey should mean that everything in the house is new, rehabbed, or otherwise excellent condition with no visible signs of wear, Shwetz says. The reality, however, can extend to a house that is generally clean but needs substantial updating.
So, Shwetz urges caution when looking at turnkey properties, particularly those that are being flipped. He says to ask for a list of items that have been repaired or replaced and to inspect the quality of work that was done.
"I recently looked at one property listed as 'turnkey' that really needed new kitchen cabinets," Shwetz says. "The investor decided to paint the existing cabinets instead of replace them. They then simply replaced the old tile countertops with granite. It looked great initially, but the prep on the paint job was terrible and already showing signs of chipping and peeling."
Bottom line: Turnkey homes may sound great, but as with any other purchase, the buyer should always be on guard.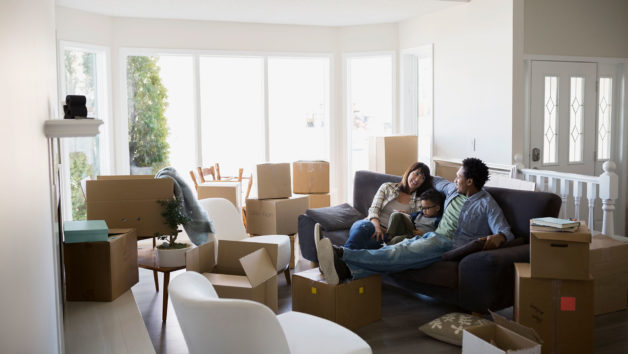 courtesy of realtor.com