Monday, May 30, 2016 / by Teresa DiPeso
An iconic part of summer vacations, boardwalks are a world of fun for kids and tend to bring out the inner child in parents. Remember the beach trips of your childhood? Now you can recreate the excitement of arcades and rides, the sandy beach and the mouthwatering foods. Here's a list of their top picks for family-friendly boardwalks across the US.


Chicago Navy Pier, Ill.
Disney World Boardwalk, Fla.
Mission Beach Boardwalk, Calif.
Wildwood Boardwalk, N.J.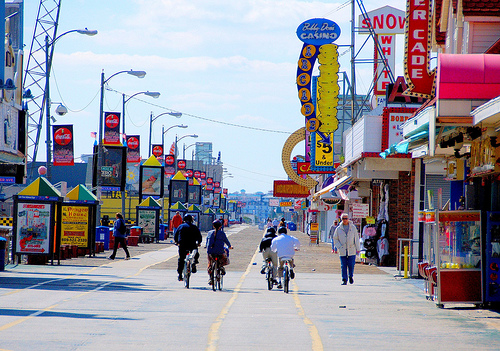 Myrtle Beach Oceanfront Boardwalk, S.C.
Ocean City, Md.
Rehoboth Beach Boardwalk, Del.
Santa Cruz Beach Boardwalk, Calif.
Santa Monica Pier, Calif.
Coney Island Boardwalk, N.Y.
Virginia Beach Boardwalk, Va.
Kemah Boardwalk, Texas