Saturday, February 27, 2021 / by Teresa Dipeso
On March 1, the Wildwood Zoning & Planning Board will hold a public hearing on a brand new and massive project, centered on the site of the former St. Ann's School. The project is being referred to "100 E Magnolia", as it is located on the 100 block between Glenwood and Magnolia.
Plans include 38 residential units, as well as recreation space, on the 1.75 acre parcel.

Duplexes will front Pacific Avenue, while the Magnolia and Glenwood sides will be lined with townhouses. These buildings will be three stories, with entry and garage spaces on the first levels.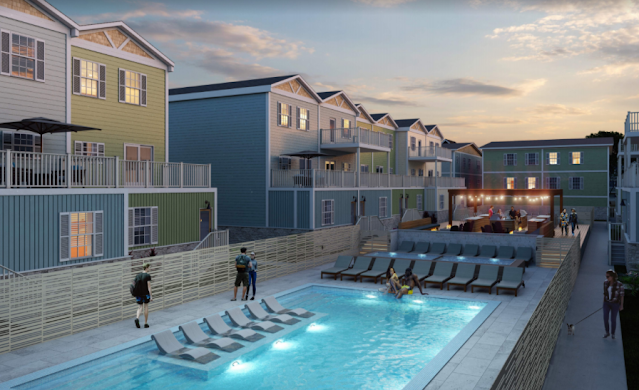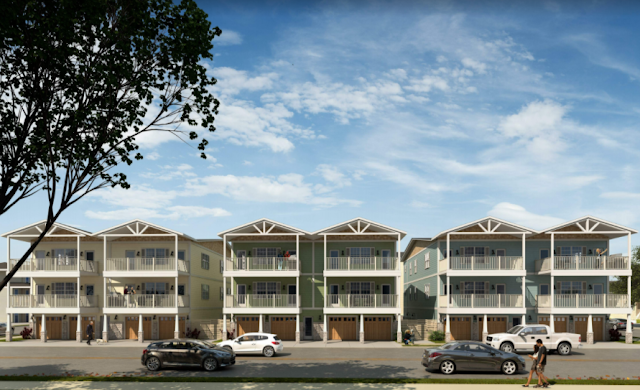 A single-level building housing the on-site office, storage and pool house will front the angled New Jersey Avenue side (closer to the Glenwood).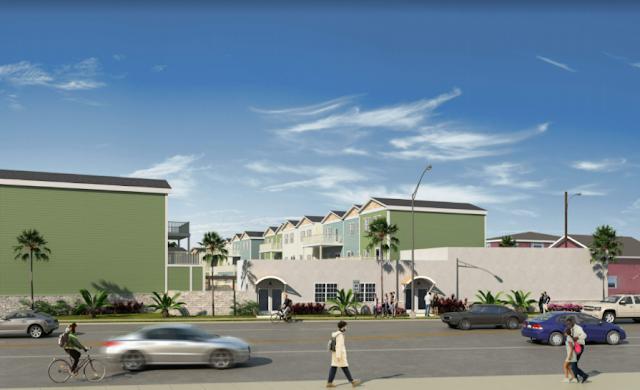 An interior court will feature over 11,000 square feet of recreational space, including two pools, two kitchens with pergola coverings, hot tubs, fire pits and an area for outdoor games.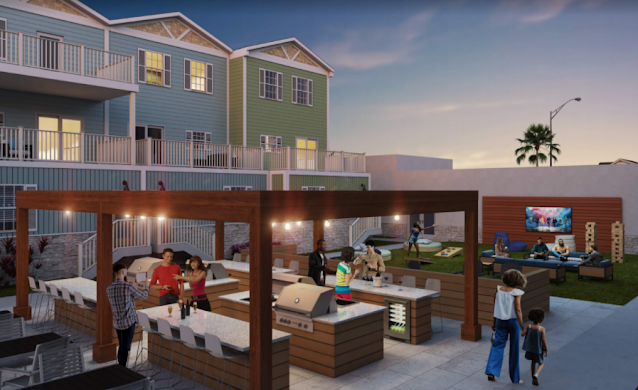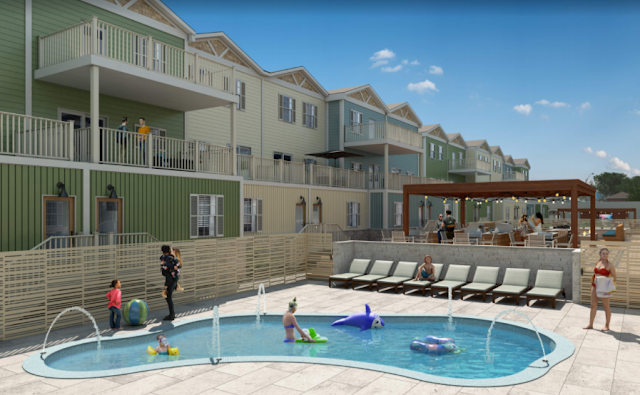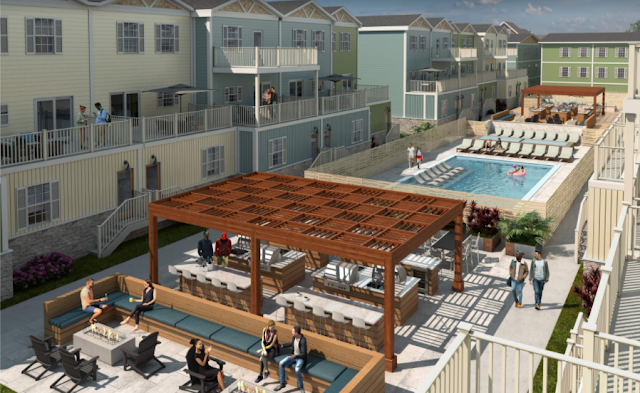 There is no time-table as of yet, as permitting is still in process, from Philadelphia-based developers BG Capital. BG Capital is no stranger to Wildwood, having been involved in the Pacific Ave downtown revitalization.
BG was given approval last October for
The Residences at Pacific
, a 28,000 square foot residential complex. Included will be street-level commercial units on the east side of the 3600 block of Pacific Avenue, north-south from Schellenger to Lincoln Avenues.