Monday, May 21, 2018 / by Teresa DiPeso
If you've been through a foreclosure, short sale or bankruptcy over the past ten years you've made it through one of the worst financial ordeals there is. But that experience doesn't mean home ownership has to remain forever out of reach afterward.
In fact, it's much easier to qualify for a mortgage after a major credit event than you may think. It all depends on the circumstances of your situation—and how you've managed your credit since.
For many who lost homes during the housing crisis, enough time has passed that they may once again be able to get a mortgage to buy another home if they can meet today's qualifications. How long you need to wait varies by program and by lender.
Below is a chart prepared by Prosperity Mortgage which reflects the waiting periods for the different types of mortgage loans and the derogatory credit event.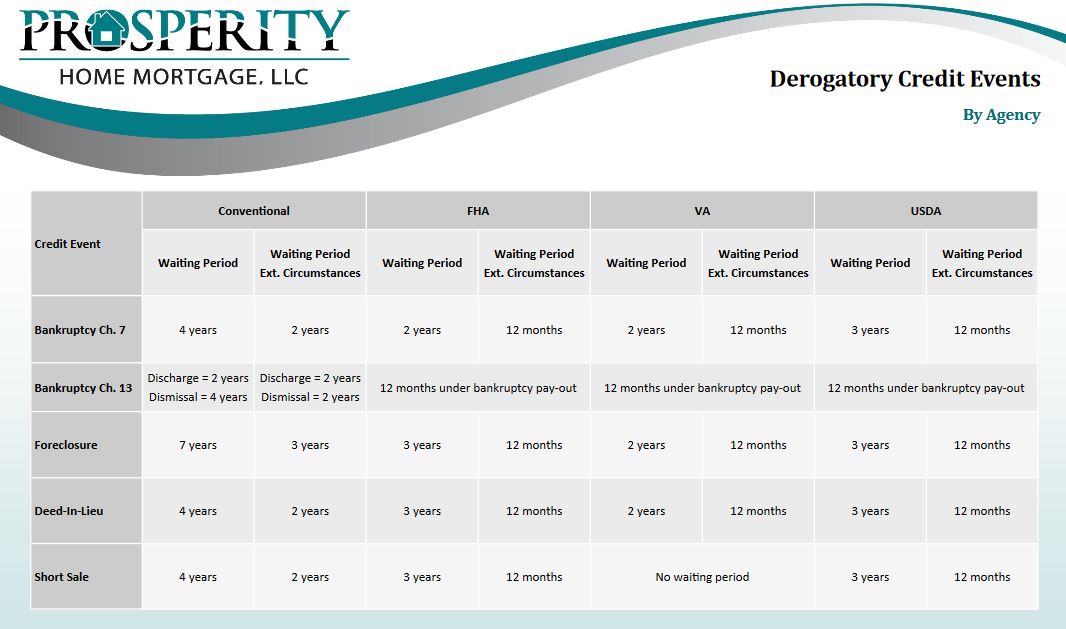 If you are thinking about purchasing a new home at the Jersey Shore now may be a great time to talk to a mortgage professional. Lenders can explain the mortgage programs available to you, offer suggestions to help you qualify for a better rate, and evaluate your income, credit and assets to determine how much you're able to spend on a home purchase.
A home contributes largely to your net worth, so don't let the past or fear keep you on the sidelines. Talk to a lender and see if you qualify for a new home purchase today.