Friday, May 7, 2021 / by Teresa DiPeso
This time last year, tourism industry leaders and business owners were concerned about how the Covid shutdowns would impact tourism in Cape May County.
According to a release, coming off a record 2019, with tourism expenditures at $6.9 billion and more than 60% of countywide jobs related to tourism, the picture was bleak for 2020. The uncertainty of the pandemic and the mandated shutdowns impacted tourism worldwide, with many business sectors experiencing drastic losses and an estimated 30% of tourism-related businesses closing their doors forever.
The 2020 economic impact data, prepared by Tourism Economics and released by the New Jersey Division of Travel and Tourism shows the impact on the state and a breakdown by county.


Cape May County experienced a decline in direct tourism expenditures of 21.1%, the smallest decline statewide. The overall statewide decline in direct spending was 36.8%. Nationally, the decline is an estimated 45%.


The total tourism direct spending in Cape May County, in 2020, was $5.4 billion. Ocean County was a close second, with a loss of 21.5%.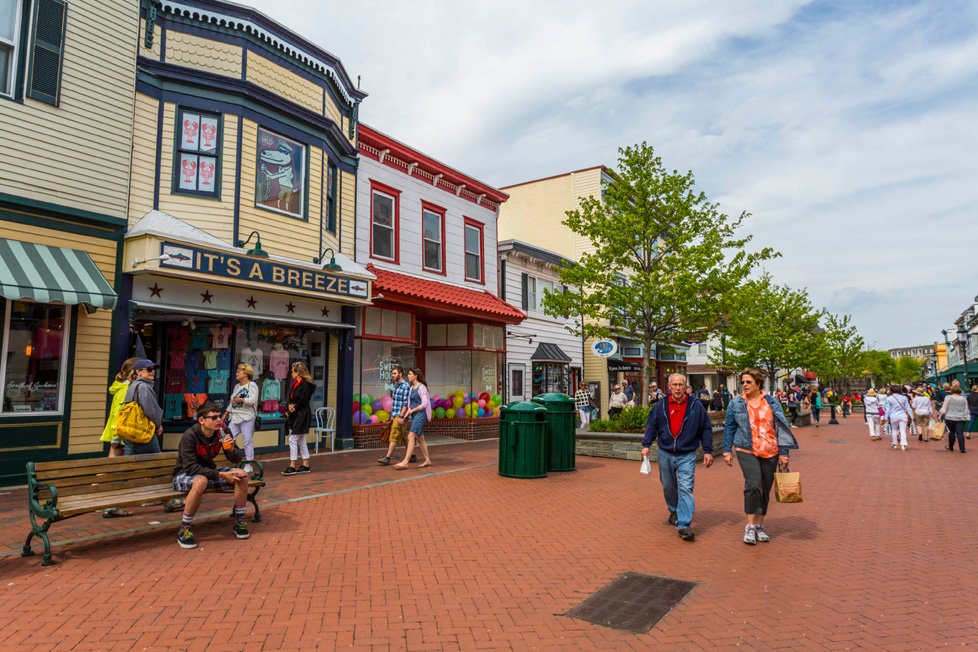 "A year ago, we were looking at a loss in occupancy of 99% in April and 95% in May," stated County Commissioner Director Gerald M. Thornton. "Our restaurants, shops and attractions were closed in compliance with CDC guidelines. At that time, we anticipated a loss of 30% or more as we headed into the summer season."


"To find Cape May County fared better and experienced the lowest decline in the state is a tribute to the hard work of our county Tourism Department and our county and local chambers of commerce and local government officials," Thornton added.
Cape May County's share of statewide spending was 18.5%, nearly $1 in $5 tourism dollars spent in New Jersey was spent in Cape May County. The beach counties did well, compared to non-beach counties, because they offered open spaces and activities that visitors were seeking after months of sheltering in place.


Cape May County's large second home and rental inventory allowed travelers from urban areas looking for an escape and to come to the county during the spring and for many through the summer and fall. Rentals were booming, according to local realtors, and online bookings were filling up vacation homes in record numbers not only during the summer, but also the shoulder season.


Online bookings increased throughout the county, in 2020. Properties available through online booking engines increased by 30.6%. Some resort towns experienced an increase in demand of nearly 5000%.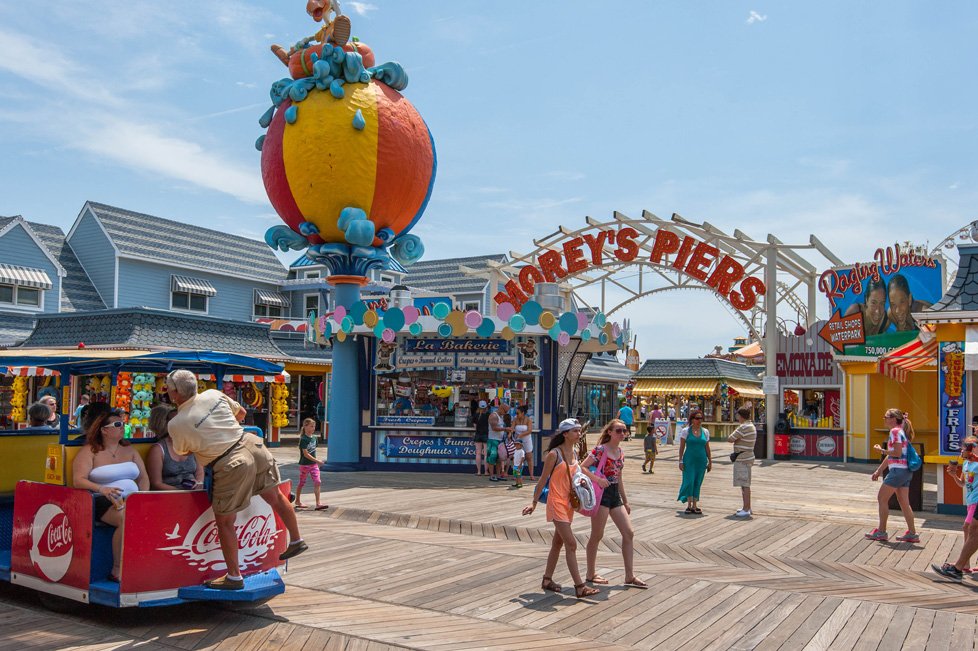 Lodging revenue jumped by 4000% due to increased overnight or extended stays during the Covid year, when many were working remotely and children were doing virtual classroom learning and able to quarantine in locations that offered social distancing and open space.
"We launched a two-tier campaign closely following the changing restrictions and visitor trends. First and foremost, the county launched a multi-level awareness marketing campaign to promote the CDC guidelines through a 'Safely Together' message. The Department of Tourism reworked their existing marketing campaign immediately after the announcement of the travel bans and shutdowns, and targeted those drive markets that were not part of the travel ban," stated Diane Wieland, director of the Cape May County Department of Tourism.


While many organizations canceled their marketing efforts, the Tourism Department changed the message to let visitors know that the county was ready for travel. That message was changed as restrictions were lifted to keep visitors aware and engaged.
"Knowing there was an increase in social media followers during the pandemic, we utilized Facebook, Twitter in Instagram to keep the Jersey Cape in front of visitors and informed about changes in restrictions. The campaign focus was to let potential visitors know we were following CDC guidelines and protocols and expected them to follow them when visiting.


"As a drive-to destination, we tightened our marketing radius, promoting close-to-home vacations in Cape May County once things started to open," stated Wieland.
All things considered, Cape May County fared well despite the pandemic shutdowns, travel bans and restrictions, generating in direct tourism spending $5.45 billion in 2020, a loss of $1.4 billion in expenditures.


The gains realized since 2013 were lost in one year. With the decline, the county leads the state in visitor spending and captured 18.6% of the total share, edging out Atlantic County for the first time since the data has been collected.


A breakdown by sector is as follows: lodging: $2,297.6 billion; food and beverage: $1,308.2 billion; retail: $994.4 million; recreation: $529.2 million; transportation: $318.8 million; for a total of $5,448.2, a loss of 21.1% over 2019.


Cape May County saw a 0.2% increase in state and local taxes, generating $566.7 million in 2020. Job losses were 13.5%, with 23,347 indirect tourism jobs and 31,670 in total tourism-related jobs.


"Who would have thought we would be happy with a 21.1% decline in tourism spending," stated Thornton. "As the liaison to the Department of Tourism, I have been closely monitoring the monthly Occupancy Tax collection rate and communicating with tourism stakeholders to get a better feel of the impact on our countywide tourism industry.


"Based on Occupancy tax, we were looking at a loss of 23.5% in lodging. Adding the other sectors into the mix, shaved off two points and while not great to see a decline, it is better news for our tourism industry," Thornton stated.


"Cape May County had a strong summer starting in June, with July and August near the 2019 numbers, which served to mitigate the earlier losses. September and October were record-breaking months, as far as overnight stays. The beach resorts were the place to go for travelers looking to get away from months of restrictions and quarantining. We had a strong message and communicated with our visitors that we could offer a safe close-to-home vacation destination that checked the boxes they were looking for during a pandemic. As we move forward, we anticipate tourism statewide will start a quick recovery and our statewide businesses and partners can make up the losses," Wieland added.