Friday, January 27, 2017 / by Teresa DiPeso
When you wrap the covers around you at night, do dreams of townhouses, condos, ski cabins, and beach houses dance in your head? Do you fantasize about becoming the Trump of your town, but don't know where to start in real life?
If you've got the dream and the capital, it's time to start learning about the basics of investing in real estate. We'll show you how to get the ball rolling!
Step 1: Hone your deal-hunting skills
Investment properties come in many forms: multifamily residential units, condos, single-family homes, and properties that have been converted into rentals. Finding available properties is as easy as searching real estate listings and hiring a Realtor®. The tricky part isn't locating property investments, but figuring out which ones won't chew up your bank account and spit it back out.
And the best way to help gauge a property's potential—aside from seeing it with your own eyes—is to ask your agent for the unit's financial statements. This will include what the current owner pays for maintenance, utilities, insurance, and taxes—and, if it's already a rental unit, how much money flows in from rent.
With rental properties, receiving such paperwork from the listing agent or landlord is par for the course during the sales process; if the home isn't yet a rental, it may be harder to get. But go ahead and ask the Realtor or home seller for whatever documentation they have to know how much the unit will be costing you per month, outside of your mortgage.
When reviewing these papers, don't just believe everything you read. No, we're not trying to make you paranoid. But investment veterans often call these "liar's statements," because they may underreport expenses and inflate rents. So as a rule of thumb, cut the income by 10% and jack up the costs by 15%, and you'll have a better ballpark idea.
Step 2: Pick a property with potential
A property's potential goes deeper than the home itself—literally. You're going to want to look at the value of the land.
Jason Hartman, founder and CEO of Platinum Properties Investor Network, says he figured that out 20 years ago when he was "chasing appreciation instead of cash flow." Now, instead, he targets low-priced land with slow appreciation and little volatility, since these properties generally have better cash flow as long-term rental properties. In other words, they're predictable.

Hartman says to check four things:
Land value: Figure out this out by using the tax appraiser, a house appraiser, and an insurance company (the insurance company will insure only the house; what's left uninsured is how much the land is worth).
Cash flow: If homes rent for 1% of their value a month (a $100,000 home should rent for about $1,000 a month, not $3,000).
Appreciation history: The market should be up "about 3% to 6% over the last couple of decades."
Newsworthiness: The press isn't writing about it. "Linear markets are boring. No one writes about Birmingham real estate," Hartman says.
Good schools are important, too, but shouldn't be the driving factor. "It's about getting the best school district you can for the price of the house," Hartman says.
Step 3: Investigate new construction, too
But wait—what are those shiny new houses over there? New builds are another investment option, and they may appear to be "safer"—that is, since they're new, they won't have as many potential problems, right? Not necessarily. You should vet the builder and architect of the home—buyers who don't can be unpleasantly surprised.
"The No. 1 complaint from clients and myself is all related to the contractor," says Joshua Jarvis of Jarvis Team Realty in Atlanta. For Jarvis, proper vetting means "driving to see the homes they've done and talking with their customers."
So if you're thinking about buying a recent development from Super Hyper Global Mega Builders Inc., venture out to see the different types of property it has built, even if that means crossing town or city lines. Talk with the people who live there and see what they think about the build quality. Were cheap materials used? Has there been any problem with the wiring? Does the house hold heat? Have any terraces collapsed?
If that sounds like a lot of extra legwork, it is. But there's no such thing as easy money. You knew that, right?
Step 4: Decide if you want to be a long-distance investor or a local one
This seems like an easy decision. After all, as a rookie investor, you should plan on needing to visit your investment property on a semiregular basis; landlords will need to attend to problems, while rehab projects will need you to keep an eye on the progress to make sure there are no surprises. You could always hand off these hands-on duties to a manager in the area, but that starts to eat into your profits—and the margins on rental units can be thin already.

"It's hard to deal with issues an hour away," says Bruce Ailion of Re/Max in Atlanta. Recently, he had to deal with a broken furnace in one of his townhouse rentals, which is 30 miles away. The tenant, just having moved from Europe, didn't have a car yet, so Ailion allocated money for a cab and two space heaters.
The rub? "I have space heaters in my garage we lend out when these issues arise," he says. Coordinating efforts for repair was also a hassle. "Being five to 10 minutes away makes dealing with this a lot easier," he adds.
But there's one big caveat here: If you're in a market with lots of ups and downs, look elsewhere.
"If [the investor] lives in an expensive, cyclical market, they're a gambler. They're a speculator," Hartman says.
If that's the case, head to an area that's comfortable enough for you to visit when you need to but be conservative enough so it's not so far away you need a plane—save those cross-country investments for when you're confident in your investing.
Step 5: Lean on your agent's expertise
Finally, it really is a good idea to get a Realtor or agent who knows the area. Nick Schlekeway, co-founder of Amherst Madison, a real estate company in Boise, ID, says a common mistake of rookie investors is to "view Realtors as someone to 'open doors and write the contracts I tell them.'"

Instead, you'll want to "seek out the services of a qualified Realtor with local market expertise" and listen to them, not just use them as a guide to where you should sign.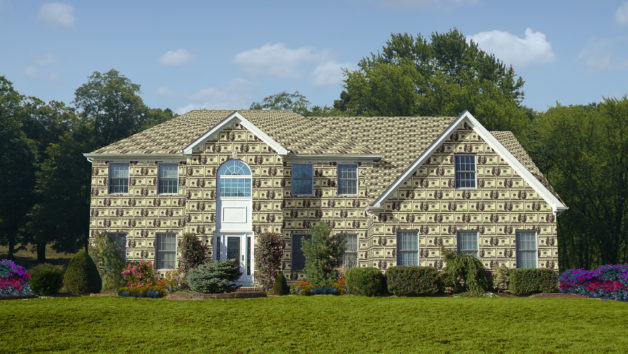 courtesy of realtor.com